Agriculture & Energy Facilities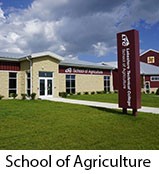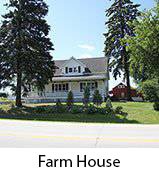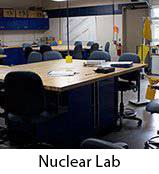 Looking to the future
At LTC, we put a modern twist on training students for more traditional careers like agriculture and horticulture, and make sure we offer cutting-edge training for students pursuing emerging careers in the energy field. With Innovative, hands-on training we give students the tools they need to create a better future for generations to come.
School of Agriculture
The new School of Agriculture opened in 2018, five miles north of LTC's Cleveland Campus, near the Farm Wisconsin Discovery Center. State-of-the-art classrooms and labs host the Dairy Herd Management program, and the Agribusiness Science and Technology program. Students have space to perform critical lab work including artificial insemination and birthing on cow simulators.
Nuclear Lab
Located in the Agriculture and Energy Building, this lab gives students experience working safely in industrial and radiological hazard areas. Students diagnose equipment requiring electrical or mechanical repair, carry out preventative maintenance procedures, and perform radiological surveys for radiation and radioactive contamination.
Outdoor Wind Energy Lab
The outdoor wind lab provides a laboratory for critical hands-on learning on wind turbine nacelles, hubs and blades while four smaller scale wind turbines and a full-size tower section allow students to put their skills to work at greater heights.
Snap-on Industrial Wind Energy Lab
This lab in the Agriculture and Energy Building is outfitted with state-of-the-art Snap-on tools and workspaces. Large Snap-on work tables allow students to collaborate on projects and provide ample classroom space. Snap-on tool cribs are stocked with specialized tools for each Wind Energy Technology student.
Learning Classrooms
Five learning classrooms give students space for classroom instruction, group project work, and class presentations.
Career Fields