Program:
10-624-1
Associate Degree
4 Terms
62 Credits
Financial Aid Eligible
Starts Fall
Follow your career passion
The increasing use of radiation and radioactive materials in today's world has created a demand for nuclear technicians. The Nuclear Technology program offers the student a unique opportunity to obtain the specialized training in demand by businesses and organizations licensed to utilize radioactive materials. This program can result in starting salaries higher than many four-year degree programs. It is also an excellent springboard for a four-year degree in the high-demand field of health physics and radiation safety.
Students have the ability to take three district certificates that ladder into the new program.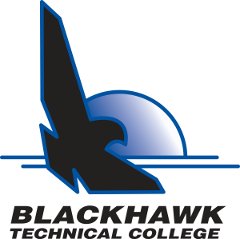 Designed as a shared program with Blackhawk Technical College (BTC), Northeast Wisconsin Technical College (NWTC), and Lakeshore Technical College (LTC), classes may be offered in traditional classroom settings or using Interactive Television (ITV) to link instruction from LTC, NWTC, and BTC.  In some cases, students may be asked to attend classes outside of their current district. The online option is available to working adults in the Radiation Safety/Health Physics industry.
Nuclear Technology
NOTE: To see the order of courses you will take for this program, please view the Program Sheet.
ADMISSIONS TO DO's
Work with Admissions Advisor to:
Submit transcripts (high school & other colleges).

NOTE: Official transcripts required for acceptance of transfer credits; Financial Aid may require.
PROGRAM TO DO's
Work with your Program Counselor to:
Schedule a Program Advising Session to plan your first semester schedule, review your entire plan of study, and discuss the results of the Student Success Questionnaire.
Approximate Costs
Approx Cost Script Loading
Want more information?
Since Lakeshore Technical College shares this program with two other technical colleges, Northeast Wisconsin Technical College and Blackhawk Technical College, classes are offered in a traditional classroom setting at LTC and use Interactive Television (ITV) methods to link the instruction among these three Technical Colleges.
Career Outlook
Nuclear Technology
Potential Job Titles
(Click a title to explore salary & job data)

Disclosure:
Salary data is derived from surveys collected by the U.S. Bureau of Labor Statistics and mapped to LTC programs using economic modeling software. As with any survey data, the wages presented here are prone to error and sampling bias. Educational decisions should not be entirely based on the data presented here. The wage data presented here is the median annual salary in the LTC District as reported by EMSI (Economic Modeling Specialists Intl.) Some people beginning work at jobs in these fields may find a higher or lower starting wage that what is reported here.