Academic Support and Tutoring
Online Resources
Mathematics

Writing/English

Science

General

Anatomy and Physiology

Chemistry

Technology

Blackboard

Other Technology

Time Management

Study Skills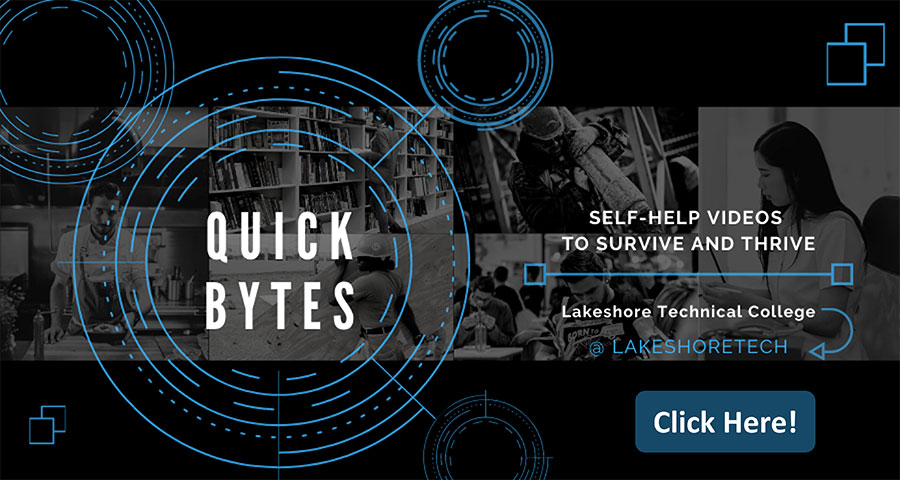 Video Resources
Walk-In Academic Support
LTC's Academic Support Services offers one-to-one help for students having difficulty meeting the academic skills for specific General Education courses. Help is available for Math, Writing, Basic Computer Skills and Microsoft Office products. This service is provided free for General Education and/or program courses.
Study Groups
A variety of instructor and student led study groups are offered throughout the semester. Study groups provide dedicated time to review course content, work through sample homework problems, and prep for upcoming quizzes or tests. Attend in person or virtually.
Peer Tutoring
Always seek help from your instructor first, but if additional assistance is needed, a peer tutor may help.
Any student who is experiencing difficulties in a technical or general education course may request a peer tutor.
Benefits of Peer Tutoring?
Gain confidence in class work and participation.
Increase your knowledge base; this will help you now and in the future.
Become an independent learner.
Best of all, it's FREE!
How to Request a Peer Tutor:
Complete the Online Tutor Request Form.
You will be contacted when a peer tutor is found for the course you requested. Peer tutor matches are not guaranteed, but all efforts are made to find a tutor.
How to Become a Peer Tutor:
Complete the Online Request to be Hired as a Tutor.
Complete the HR Student Employment Paperwork. If you require assistance completing the payroll paperwork, please see Lisa Kwarciany in the LTC HR Office. Tutors are paid $12/hr.
The Peer Tutor Coordinator will contact you if a match is made and meet with you to review the guidelines.
Academic Support & Tutoring
Located in the Student Resource Center, L160