Here to Help: Resources to Help You Succeed at LTC

Academic Resources

Paying for College

Personal Support

Student Involvement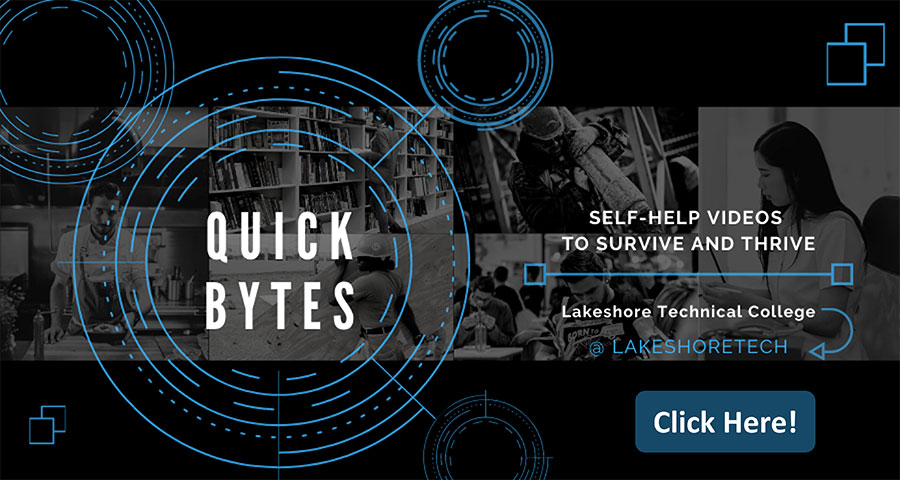 Report a Student Concern-Complaint
Students may use this form to communicate concerns. Concerns may involve an LTC faculty/staff member, administrator or other student. Please refer to the Student Handbook for more details regarding concerns and complaints.
Distance Education Conducted Across State Lines
Lakeshore Technical College participates in the National Council for State Authorization Reciprocity Agreement (NC-SARA). As a member of NC-SARA, any current or former student of a distance education program offered by Lakeshore Technical College may file a complaint with Wisconsin's Distance Learning Authorization Board (DLAB) for Lakeshore Technical College distance education activity conducted across state lines under specific and limited circumstances. For more information on the types of complaints handled by DLAB, steps to be taken before filing a complaint with DLAB, and the process to file a complaint with the DLAB, see DLAB's student complaint process - http://www.heab.state.wi.us/dlab/students.html
Report an Incident
LTC is dedicated to providing a safe and secure learning environment. If you see something, say something.
Campus Police: 920.946.6310
Emergency: 911