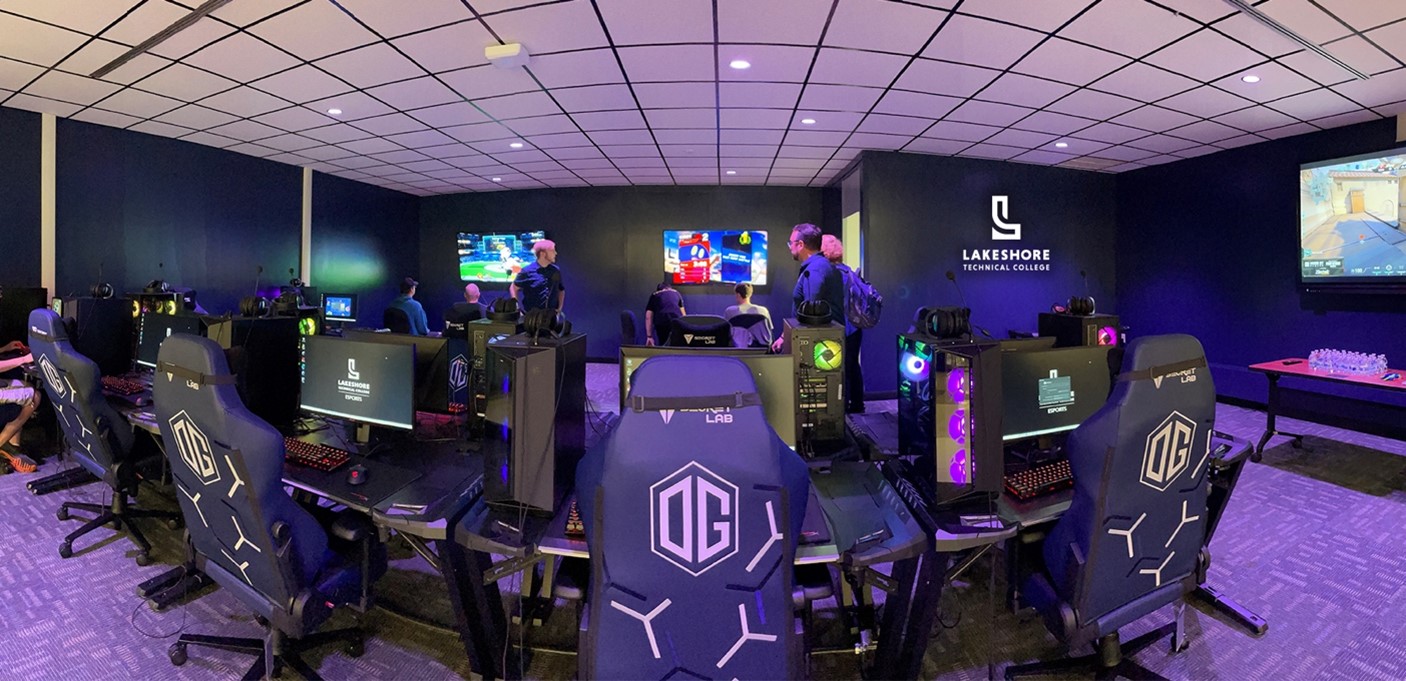 Rocket League 1v1 Tournament
Friday, March 31, 2023
5 pm Warmups | 6 pm Matches Start
Lakeshore Technical College's Esports Arena
Streamed on twitch.tv/ltcesports
Mark your calendars for this free competition with pizza and prizes in the state-of-the-art esports arena at Lakeshore Technical College's Cleveland campus!
1st Place: Laptop bag
2nd Place: Choose from a phone charging dock or USB hub
3rd Place: Choose from a phone charging dock or USB hub
Deadline to register is March 31, 6 pm.
---
About the LTC Snow Leopards
The Lakeshore Technical College Snow Leopards compete as a member of the National Association of Collegiate Esports (NACE), the governing body for esports, and the National Esports Collegiate Conference (NECC) is the conference that we compete in. These leagues are semester-long and usually compete once or twice a week at most. The college competes in a variety of games including; League of Legends, Rocket League, and Smash Bros. The Snow Leopards practice and compete in our brand-new state-of-the-art Esports Arena.
Team Requirements
GPA Requirement 
To be eligible for the team, players will need to be a current full-time student at Lakeshore Technical College, have at least 12 credits per semester and hold a GPA of 2.0 or higher. If a player's GPA drops below 2.0, they will not be able to compete on the team until their GPA rises to 2.0 or higher.
Tryouts Required
Tryouts are required to make the team and you'll be provided information after applying. Players are chosen based on their demonstrated skill at the chosen game as well as their ability to communicate and work as a team.
Join the LTC Snow Leopards Esports Team
Positions on the esports roster are competitively available to all interested LTC students. 
Fill out the form if interested!
We are currently recruiting for our League of Legends team!  Click here for more information.
Open Play Schedule
Mondays: 8 a.m. - 12:30 p.m. & 2:30 - 5 p.m.
Tuesdays: 8 - 9:30 a.m. & 1:30 - 5 p.m.
Every other Thursdays (3/16, 3/30, 4/13, 4/27, 5/11, 5/18): 8 a.m. - 12 p.m. & 12:30 - 4:30 p.m.