100% of Lakeshore Technical College's Latest Radiography Graduates Pass National Exam on First Attempt
Graduates continue passing at rates above the national average.
FOR IMMEDIATE RELEASE
2/21/2022
CLEVELAND, WI —
With a 100% pass rate on the first attempt, Lakeshore Technical College's December 2021 radiography program graduates continue the tradition of LTC grads successfully passing the American Registry of Radiologic Technologists® (ARRT) certification exam.
ARTT is the world's largest organization offering credentials in medical imaging, interventional procedures, and radiation therapy. 
The national average pass rate is not yet available, though since 2018, pass rates have ranged from 88.2% to 89.0%. LTC graduate pass rates during that time ranged from 92.9% to 100%. LTC grads surpassed the national average each of those years.
All LTC students who were looking for work found positions before they graduated. Local healthcare facilities hiring the graduates as radiologic technicians include Aurora, HSHS St. Nicholas Hospital, and Prevea Health. The remainder of students transferred to four-year universities to pursue their bachelor's degrees.
"Our radiography graduates continue performing at a high level when testing and out in the workforce where they are in high demand," said LTC President Dr. Paul Carlsen. "This class proved to be especially resilient during COVID and we are confident they will provide the best care possible to members of our community."
LTC's radiography program received an eight-year accreditation by the Joint Review Committee on Education in Radiologic Technology in 2018. For more information about Lakeshore's radiography and other healthcare programs, visit gotoltc.edu/academics/degree-programs.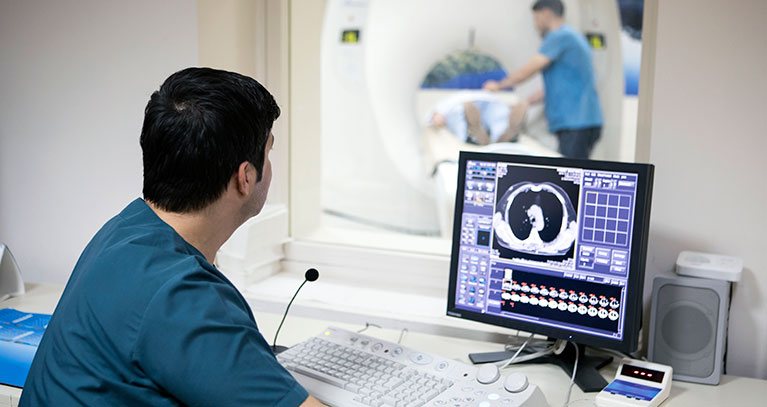 About Lakeshore Technical College
Each year nearly 10,000 people enroll in courses at Lakeshore Technical College. They rely on LTC for job preparation, to earn a degree, upgrade a specialized skill, train as an apprentice, or seek a high school equivalency. LTC faculty and staff meet students where they are in life and help them get one step closer to achieving their goals. 
LTC is a nationally recognized technical college. The college was ranked the #2 two-year college in the nation for adult learners by Washington Monthly, #20 in the nation for two-year college educational outcomes by WalletHub.com, a top-150 two-year college by the Aspen Institute, and a top 10 Bellwether Award finalist for the third time in four years. 
Approximately 800 students graduate from LTC each year, and LTC's associate degree graduates earn a median salary of $52,000 per year. In addition to the Cleveland campus, LTC serves students in Manitowoc and Sheboygan, and offers classes at additional sites throughout the district. Visit LTC at gotoltc.edu.