Seminars & Continuing Education
Professional Development Seminars & Continuing Education
Learning is always important and continuing education can help you stay up to date on the latest industry trends.
LTC offers a wide variety of seminars that will get you or your employees up to speed in a hurry. From leadership development to advanced manufacturing skills, we've got a seminar that meets your needs. 
Learn About our Employee Reimbursement Payment Plan
Does your employer have an education reimbursement policy? If so, you can take advantage of this payment method.
FALL 2021 Seminars & Continuing Education Catalog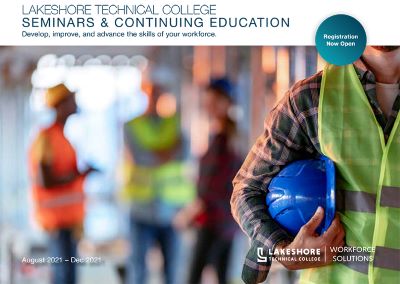 Join the Workforce Solutions Seminar Update Email List: You receive only the updates in topics you choose.
Find a Seminar or Webinar That Fits Your Continuing Education Goals