100% Pass Rate Achieved by Practical Nursing Students at Lakeshore Technical College
FOR IMMEDIATE RELEASE
6/16/2022
CLEVELAND, WI —
Pass rates among practical nursing students who took the most recent National Council Licensure Examination, commonly referred to as the "NCLEX," show 100% of students from Lakeshore Technical College passing. The national pass rate was 81%.
"This achievement shows the dedication of our students and faculty and the quality of instruction students receive. We are extremely proud these graduates will be starting their nursing careers caring for our community members during such a time when the need for them is especially critical," said Lakeshore Dean of Health and Human Services Michelle Zautner.
Lakeshore was one of 150 colleges out of 1,107 with 100% pass rates between April 2021-March 2022.
Upon passing the NCLEX, practical nursing students may identify and secure employment as licensed practical nurses in clinics, hospitals, nursing homes, group homes, and similar facilities. Many LPNs continue their education and become registered nurses.
Details on all of Lakeshore's nursing programs, including a "bridge" program for current medical assistants to complete courses needed to become an LPN, can be found at gotoltc.edu/programs-and-courses/degree-programs.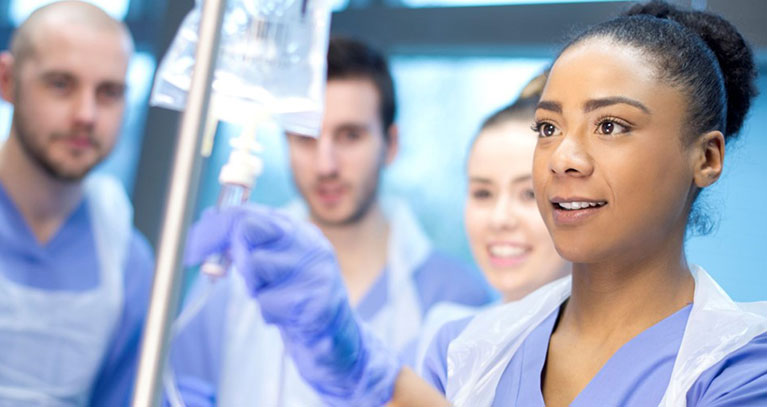 About Lakeshore Technical College
Each year more than 8,000 people enroll in courses at Lakeshore Technical College. They rely on Lakeshore for job preparation, to earn a degree, upgrade a specialized skill, train as an apprentice, or seek a high school equivalency. Lakeshore faculty and staff meet students where they are in life and help them get one step closer to achieving their goals. 
Lakeshore Technical College is a nationally recognized technical college. The college was ranked the #2 two-year college in the nation for adult learners by Washington Monthly, #20 in the nation for two-year college educational outcomes by WalletHub.com, a top-150 two-year college by the Aspen Institute, a top 10 Bellwether Award finalist three out of the last four years, and the 2021 Large Business/Industry of the Year by the Chamber of Manitowoc County.
Approximately 800 students graduate from Lakeshore Technical College each year, and associate degree graduates earn a median salary of $54,048 per year. In addition to the Cleveland campus, Lakeshore serves students in Manitowoc and Sheboygan, and offers classes at additional sites throughout the district. Visit Lakeshore at gotoltc.edu gotoltc.edu.