548 Lakeshore Technical College Students Named to Dean's List
FOR IMMEDIATE RELEASE
2/15/2023
CLEVELAND, WI —
Lakeshore Technical College named 548 students to its fall 2022 dean's list. To make the list, students must have completed six or more credits and earned a GPA of at least 3.5 on a 4.0 scale for the fall term. The 310 students earning presidential honors, which require a 4.0 GPA, are indicated with an asterisk.
Students are listed by their Wisconsin hometown unless otherwise noted. 
Adell
Emma Boeckers*, Danielle Fischer*, Katelyn Johnson, Audrey Schlenvogt, Frances Snow*, Carrie Videkovich Coenen*
Allenton
Kaylee Pingel
Beaver Dam       
Stacy Armistead*
Belgium               
Lindsey Michaels, Jennifer Schmit*, Grace Wilsnack* 
Beloit    
Rusniar Green*
Brillion  
Mark Herman*, Heidi Herman*
Butler    
Katherine DeLong*
Cascade               
Kyle Hoeft*, Rose Johnson*, Blake Warnock*
Cedar Grove
Jacob Hoevker*, Haven Minick*, Milly Ramos-Flores*, Elaina Ternes*
Cedarburg          
Brooke Campbell*
Chilton  
Leslie Bruckner, Amber Greunke*, Lyndsey Reinke*, Gabrielle Sell, Samuel Van Haren 
Chippewa Falls  
Brayden Burt*
Cleveland            
Sage Brown, Quinn Butzen*, Katrina Erdmann, Trevor Henn, Autumn Hernandez, Pam Kroon*, Dennis Roitt*, Austin Stelter, George Varish, IV*, Carter Yang
Coleman             
Samuel Kuchta 
De Pere 
Jessica Haasch*, Chance Ziesmer
Deerbrook          
Heather Hayek*
Eagle River          
Tanner Perry
Elkhart Lake       
Carrie Bender*, Corey Butters*, Joseph Ebert*, Desiree Hart*, Kaylee Heim, Nicole Loritz, Carter Lutzke, Dylan Ninmer*, Grace Ruh*, Matthew Zorn*
Elroy      
Amy Wonderly*
Fitchburg            
Mitchell Kanter
Fond du Lac       
Joseph Frank*, Emily Siech 
Francis Creek     
Gabrielle Van Horn
Fredonia              
Dylan Dodson*, Nathan Rauch
Glenbeulah         
Devin Jankuski*
Grafton 
Keith Jones* 
Green Bay          
Sarah Cruz*, Nolan Liermann, Peter Malcolm*, Cassie Wiegand* 
Greendale           
Sarah Voelker 
Greenleaf            
Hailey Oswald*
Howards Grove 
Brandon Becker*, Ashleigh Brooks*, Amanda Grunewald*, Jacob Lange*, Rachel Libera*, Anna TenPas, Matthew Walter, Rachel Walter*
Jackson 
Donda Jaskolski*, Victoria Obst*
Janesville
Maggie Aurit*
Kaukauna           
Kyle Casey*
Kewaunee          
Angela Jones 
Kiel        
Angel Adorno*, Shawn Barber, Kozby Bartelt, Paige Burg, Jose Capetillo*, Matthew Dittmer*, Elizabeth Gilbert*, Kristina Graham*, Brandon Hahn*, Jeremy Hill, Ryan Jeanty, Cameron Karstaedt*, Alixander McCandless, Jill Pingel, Mark Raquet*, Riley Roeck, Blayne Rollmann*, Craig Steinhardt*, Brandon Stephany, Haleigh Stephany*, Andrea Voland*, Sasha Wilmot, Natasha Wolf*, Skyler Woods*
Kohler
Michelle Barczynski*, Shawn Engel*, Annelise LaVanway*, Rachel Olsen
Manitowish Waters        
Kari Moon*
Manitowoc
Russell Arnold*, Miles Barbeau, Collin Bastian, Alexa Bieberitz, Joshua Boldt, Shane Breuninger, Samantha Brunner*, Keith Brzezinski*, Brittany Buschle, April Butler, Adriane Campion*, Laura Cha, Tatum Chupita*, Cassie Chynoweth, Abigail Copley, Alex Cordero, Michael Coron, Brennon Daley, Corbin Denault, Kefa Dharmaji*, Wesley Dimmick*, Austin Dymerski, Samual Evanoff*, Dakota Ewen, Courtney Farr*, Roberto Fernandez-Beasley, Rebecca Fields, Melissa Franz*, Megan Fuller*, Ashli Gabrielse*, Taylor Gonzalez, Kasi Graff, Mariana Guibord, Bradley Holst*, Ashley Hunt*, Bryanna Jeffery*, Mackenzie Johnson*, Hailey Jost, Zachary Karbon*, Nicole Kirby, Anthony Klein*, Jade Koeppel*, Amy Kvidera, Madison Kvoriak*, Matthew Lara, Rose Lasek*, Heather Laurin*, Aydan Linderud, Rebecca Linsmeier*, Amber Madden, Michelle Meyer, Emily Moua*, Emily O'Fallon*, Cassandra Peterman, Devon Plagemann*, McKenna Pleasant, Kaitlyn Popp, Clara Powalisz, Natalie Putman*, Erin Rank*, Katharine Rotter, Kiley Ryder, Joshua Sanders*, Zach Schaaf*, Aaron Scherer*, Austin Schisel*, Matthew Schmaling, Isaiah Schmitz*, Luke Schmitz*, Josiah Schulz*, Cheyenne Sebo-Matthews*, Erin Sievert*, Daniel Simonar, Kris Spatchek*, Aniya Stamper, Jay Steuer*, Karl Subjeck, Briana Taylor*, Crystal Thomas*, Valerie Valleskey*, Mai Ka Vang, Parker Vogt*, Cody Ward, Darla Ward*, Jocelyn Weyer*, Easton Wilker*, Braylon Yang
Maribel 
Nathan Havlovitz*
Mayville              
Cora Gerth*
Milwaukee          
Tiffany Grochowski, Niecy McBride
Mishicot              
Rebecca Brendemuehl*, Chloe Cherney*
Mount Horeb     
Lacey Evanson 
Mount Pleasant               
Elizabeth Fritsch*
New Holstein     
Ryan Beck*, Grace DeBruin*, Mitchel Hahn*, Colten Kessler*, Cheryl Kever*
New London      
Scott Bellile
Newton
Jenna Brunmeier, Wesley Lutzke, Clayton Meyer
North Fond du Lac          
Sarah Baumann
Norwalk              
Darcy Parker*
Oak Creek           
Chee Xiong
Oneida  
Rita Wasielewski*
Oostburg             
Jenna Bichler, Maxwell Buechler, Nadia Fears*, Samantha Lockman*, Walker McCoy*, Mackenzie Ramirez, Melissa Rewolinski, Arthur Rice, Mckenna Schulz, Preston TenDolle, Mariah Theune
Osseo    
Laura Sanford
Pardeeville          
Sarah Zabawa-Krueger*
Pleasant Prairie 
Kaitlyn Sweeney*, Nathaniel Toeller*
Plymouth            
Zachary Arbuckle*, Michael Behr, Laura Birkholz, Morgan Boenisch, Christopher Bory*, Heather Bory*, Danielle Breitzman*, Joseph Coppersmith*, Jessica Daniels, Zoe Ertel*, Hana Goeser, Sierra Grimm*, Andrew Grismore, Aiden Horn*, Sandra Hyer*, Michaela Kelly*, Rebecca Kerfoot*, Andrew Klug*, Sean Littlefield*, Owen Lodl, Pietje Markus*, Matthew Miles*, Wade Navis*, Brandon Pierce, Haven Ribbens*, Nichole Satori*, Ross Schladweiler*, Victoria Schmidt*, Caleb Schuttey*, Kerianne Solfest, Amber Tellez*, Austin Trochta, Daniel Van Maaren*, Amanda Vanderkin*, Sarah Welsch*
Port Washington              
Sara Wilde*
Random Lake     
Alexa Beck*, Kaila Bloemers, Calvin Smith* 
Reedsville           
George Bosovich*, Caleb Boyd*, Trey Hafkey, Krista Krepline*, Jordan Mollen 
Rhinelander       
Konnor Kennedy, Rebeccah Niesen*
Rosholt 
Alicia Rucker*
Saint Cloud         
Jamie Brill*
Saukville             
Matt Baldwin*, Alex Kohls, Nicholas Oszuscik
Seymour             
Amber Vanden Heuvel*
Sheboygan         
Muamer Ajeti*, Adel Ajeti*, Juniper Alby-Wayh, Blanca Alfonzo*, Damian Anderkin*, Valarie Andre*, Joseph Appleton, Genesis Avina, Samuel Bates*, Todd Bauer*, Jason Beardsley*, Angelina Beeck-Cummings*, Damien Behnke, Wyatt Benson, Cullen Bilgrien*, Cameron Boggess*, Haley Boreman, Hoyt Brem*, Jill Brotz*, Angela Brunette*, Brittany Brunette-Thimmesch, Candice Brunner*, Gabriela Bucio*, Chanel Calhoun*, Bernardino Castillo*, Stacey Chambers*, Erika Cole, Immanuel Contreras, Katlin Corgiat*, Carl Crneckiy*, Breanna Crump, James Cummings, Jeffrey Delray*, Kaitlyn Demlow*, Katherine Deuberry, Kamal Dhamala, Lucero Fernandez, Ailen Flores*, Robert Frewert, Sara Garcia, Ryan Geisler*, Scott Georgenson*, Gregory Gillmer, Pamela Grant*, Karly Grunewald*, Dominick Grunewald*, Eduardo Guevara, Jovanny Guillen, Louis Guzman*, Paul Hardee*, Grace Hasenstein, Charlie Hebert*, Michael Heck*, Ismael Hernandez*, Elizabeth Herr, Ammber Hildreth, Thomas Hilt*, Joshua Hittman*, Heather Jankus, Christopher Jolitz*, Frances Joyal*, Anjalena Karas*, Sean Kennedy*, Cameron Kielbicki, Michael Klassy*, Nicholas Klein*, Brian Klemme, Jennifer Klemme*, Miles Koepp, Mindy Krieski*, Eric Langlois, Yazmin Lee, David Lee, Alexander Lee, Khambai Lee, Austin Lee, Kasee Lee*, Cher Lee*, Luke Lee*, Henry Lee*, Christine Lehmann*, Amber Liebenthal*, Xue Lo*, Carolina Lopez Pena*, Daniel Lor, Samantha Lund, Jessica Lybek, Joshua MacDonald*, Amber Malwitz-Carroll, Roselene Mansker*, Richard Marciniak, Cora Markowski-Boerst*, Jacqueline Martinez, Horlando Martinez*, Elijah Mayer*, Samantha McDonald, Samuel McMartin, Philippe Medicielo, Justine Mendoza*, Aria Meyer, Paige Meyer*, Alison Meyer*, Nichole Michaels*, Robert Morris*, Gregory Moser, Peng Moua, Andy Moua, Kelly Nebbia, Tanya Neibert*, Sophie Nguyen*, Steffenie O'Connell, Lybra Olbrantz*, Michelle Olmedo*, Kaitlin Olmsted, Alexander Ottinger, Samantha Parker*, Jason Parrish*, Jake Pelland, Hailey Place*, Leslie Polin Garcia*, Nicole Punke, Yusef Qandeel, Olivia Reyes, Karly Richardson, Andrew Rivas*, Henry Rupnick, Henri Salgado Flores*, Jenna Savina, Nathan Schimpf, Coleen Schleinz*, Jamie Schmidt, Nicole Schmidt, Nicholas Schumacher*, Emily Schwarten, Paige Soerens*, Michael Sprangers*, Andrea Stemper*, Prince- Ezra Stewart*, Emily Stockinger*, Marissa Strutz, Jessica Sullivan*, Kelsey Taubenheim, Kencim Thao, Victoria Torres*, Oswaldo Torres*, Angelica Torres*, Joseph Toth*, Austin Tryba, Nicole Van Sluys, See Tong Vang*, Pahoua Vue, Sunshine Vue*, Byron Ward, Justin Welsch*, Annabella Wilcott, Kathleen Williams*, Jamie Xiong, Sor Xiong, Nyia Xiong, Cha Xiong, Jake Yang, June Yang, Maddox Yang, Latisha Yang*, Nouchi Yang*, Meng Yang*, Thong Yang*, Kayla Zaletel*, Mariana Zavarce Gomez
Sheboygan Falls               
Mitchel Albert*, Kaden Beltran, Athena Bostwick-Kunstman*, Jenna Budrick*, Benjamin Cleveland*, Marcus Crowley*, Alexis Davis, Miaya Denison, Erin Doherty, Robert Fleischman*, Melinda Hang, Sambhav Jain, Jessica Kaufert*, Rayann Kaurala, Lauren Kolb, Eric Lauersdorf*, Timothy Leitzke, Scott Lutzke, Matthew Mauer*, Braden Nitsch, Jennifer Oppeneer*, Taylor Parr, Melissa Puksich*, Brayden Ramirez, Danielle Scholten*, Kayla Shircel*, Joshua Sowin*, Allison Vojnovich, Nathan Wolf
St. Nazianz          
Aaron Hickman, Lucas Ottensmann*, Andrew Schreiber*
St. Francis           
McKenna Ferry
Stetsonville         
Sadie Zuleger*
Sturgeon Bay     
Triston Beauchamp
Two Rivers          
Dru Ahlswede, Corey Blachowski*, Kyle Blaha, Kamiko Blaha*, Danielle Gammicchia, Shelby Gulseth, Noah Jacquart*, Brooke Jennings, Michelle Joyce*, Frank Koeppel, Sapphire Kope*, Ashley Kozlowski, Justin Krajnik*, Rudy Krueger*, Hayden Kunesh, Samantha Lebrick, Janine Lonzo, Jonathan McClary, Mercedes Meyer, Noah Smogoleski, Amber Springstube*, Cameron Strutz, Tanner Tome, Kiarah Treptow-Robinson*, Nathan Yanda, Chimnue Yang*, Alizay Yang*
Valders 
Stacy Berg, Kamber Duellman, Angelina Gaedke, Dustin Hammel*, Cierra Krause 
Viroqua               
Ella Funk 
Waldo   
Joshua Davila, Jennifer Muckerheide, Samuel Mullikin, Jarret Parrish*, Kyleigh Parrish*, Collin Schramm*, Sheila Wulff* 
Waukesha           
Abigail Silvers 
Waupun              
Katie Wierenga*, Fiona Zimmerman 
West Allis            
Darren Griffitt* 
West Bend          
Eve Ihlenfeld*
Whitelaw            
Marissa Bratz*, Dylan Hill, Nathan Reinertson
Wisconsin Rapids            
Nicole Emery
Woodruff            
Breanna Duhr*
Saint Cloud, Florida         
Jose Garcia*
South Beloit, Illinois        
Zachary Mooney*
Cambridge, Minnesota  
Andrew Bleess*
Jackson, Minnesota
Phoebe Stephan*
Goodman, Missouri        
Sythone Titel*
Saint Charles, Missouri  
Madison Koeller*
Coos Bay, Oregon
Christina Singleton*
Federal Way, Washington            
Richard Roberts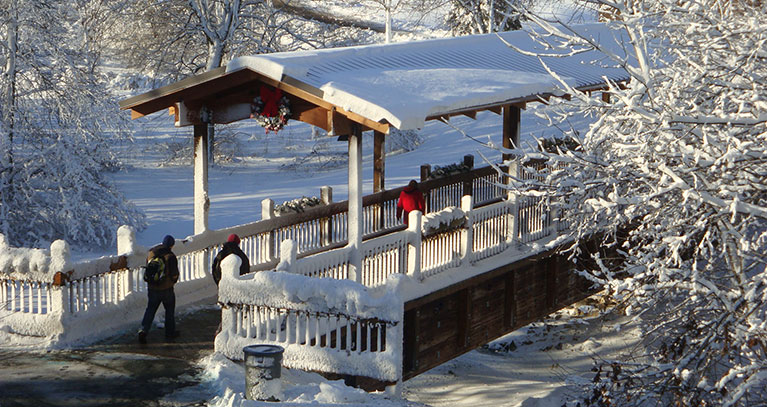 About Lakeshore Technical College
Each year more than 8,000 people enroll in courses at Lakeshore Technical College. They rely on Lakeshore for job preparation, to earn a degree, upgrade a specialized skill, train as an apprentice, or seek a high school equivalency. Lakeshore faculty and staff meet students where they are in life and help them get one step closer to achieving their goals. 
Lakeshore Technical College is a nationally recognized technical college. The college was ranked the #2 two-year college in the nation for adult learners by Washington Monthly, #4 in the nation for two-year college educational outcomes by WalletHub.com, a top-150 two-year college by the Aspen Institute, a top 10 Bellwether Award finalist three out of the last four years, and the 2021 Large Business/Industry of the Year by the Chamber of Manitowoc County.
Approximately 800 students graduate from Lakeshore Technical College each year, and associate degree graduates earn a median salary of $54,048 per year. In addition to the Cleveland campus, Lakeshore serves students in Manitowoc and Sheboygan, and offers classes at additional sites throughout the district. Visit Lakeshore at gotoltc.edu.