Dean's Lists for Fall 2021 Announced by Lakeshore Technical College
FOR IMMEDIATE RELEASE
3/08/2022
CLEVELAND, WI —
Lakeshore Technical College named 600 students to its fall 2021 dean's list. To make the list, students must have completed six or more term credits and earned a term GPA of at least 3.5 on a 4.0 scale. The 350 students earning presidential honors, which require a 4.0 GPA, are indicated with an asterisk.
Students are listed by their Wisconsin hometown unless otherwise noted. 
Adell
Danielle Fischer*, Jesse Huettl, Katelyn Johnson*, Taylor Kohlwey, Patrick Ramirez*
Allenton
Kaylee Pingel*
Appleton
Sara Vanden Plas*
Bagley
John Mims
Beaver Dam
Stacy Armistead*
Belgium
Rachel Guidinger*, Joel Kos, Joseph Wilsnack*
Beloit
Rusniar Green*
Brillion
Breann Lax, Sadie Slotke*
Butler
Katherine DeLong*
Cascade
Shawn Becker, Joshua Harrison, Kyle Hoeft*, Zachary Jaeger, Rose Johnson, Johnathon Walsh*, Blake Warnock
Casco
Nathan Jandrin*, Mary Zellner*
Cedar Grove
Reagan Beernink, Paris Hoade, Jacob Hoevker*, Markus Ramirez, Jenna Sampont*
Cedarburg
Susan Cerbins*, Victoria Bertschinger*
Chilton
Kimberly Boehnlein*, Leslie Bruckner*, Samuel Van Haren
Cleveland
Quinn Butzen, Melissa Garcia*, James Hall*, Trevor Henn*, Michael Henschel, Philippe Medicielo, Justin Murphy*, Kari Stoffle, Benjamin Woodward*
Colby
Gwenn Kaiser*
De Pere
Jessica Haasch
Deerbrook
Heather Hayek*
Eau Claire
Dana Comeau
Elkhart Lake
Carrie Bender*, Desiree Hart, Peyton Kelling, Lena Kiel*, Carter Lutzke, Grace Ruh*
Elroy
Amy Wonderly
Fond du Lac
Andrew Feustel, Joseph Frank*, Erika Her*, Antonio Rivera
Francis Creek
Jason Zipperer*
Fredonia
Hannah Beaber*, Dylan Dodson*, Calvin McKee, Joshua Schultz, Jordyn Wright*
Glenbeulah
Devin Jankuski*
Green Bay
Mark Clauss*, Sarah Cruz*, Ashley Kollath*, Kelli Laes, Bailey Lorentzen, Abigail Peterson*, Phylicia Surprise
Greendale
Margaret Goodwin
Greenleaf
Michael Griffey*, Hailey Oswald*
Hilbert
Brandi Lefeber, Erin Winkler
Hingham
Ross Schladweiler*
Holmen
Caylin Kujak
Hortonville
Eryka Lauer*
Howards Grove
Ashleigh Brooks*, Joseph Hockenhull, Sam Hockenhull*, Stephanie Hulbert*, Jacob Lange*, Rachel Libera*, Beth Melis*, Jennifer Messenger*, Anna Tenpas*, Matthew Walter*
Jackson
Samantha Chapman
Janesville
Gabrielle Bergman*, Rachel Schendel
Kaukauna
Kyle Casey
Kiel
Charles Aviles, Alexis Beckley, Stephanie Cellarius*, Darek Dedering*, Matthew Dittmer*, Doug Gabrielse*, Damon Genske*, Jeremy Hill, Trinity Johnson*, Jesse Kalota, Gage Kolberg, Erin Konen*, Nicholas Krutzik, Alixander McCandless*, Joshua Miller*, Lyndsey Reinke*, Riley Roeck, Katie Shaw, Jebadiah Sippel, Craig Steinhardt*, Brandon Stephany, Haleigh Stephany*, Amanda Tibbs*, Amy Wempner, Emily Westphalen*, Natasha Wolf*, Kia Yang
Kohler
Michelle Barczynski*, Edward Bullard, Nathaniel Gobert, Andrew Kraus*, Dennis Liphart, Abigail Patterson*
Manitowoc
Davey Aranda*, Ashlen Ayotte*, Brent Budnik, Nathan Buschmann*, Tatum Chupita*, Francis Dao*, Kali DeBaere*, Tabatha Detiege*, Ravi Dharmaji*, Jaylin Downing, Kamber Duellman*, Ashley Dunn*, Austin Dymerski, Andrew Eberhardt*, Samual Evanoff*, Meegan Fields, Lydia Fox, Jacob Fuka*, Megan Fuller*, Ashli Gabrielse*, Miriam Garcia*, Mariana Garcia Carle*, Nicholas Gatto*, Storm Gatto*, Wade Gebhardt-Brooks, Pedro Guzman*, Peyton Hager*, Toua Hang, Yeng Hang, Erik Hofmann*, Riley Hutterer*, Bryanna Jeffery*, Jayme Jirikowic*, Mackenzie Johnson, Glenn Kappelman*, Zachary Karbon, Christian Karlin*, Delane Kirst*, Samantha Lebrick*, Anika Leiker, Joseph Leiterman*, Rebecca Linsmeier*, Brittany Luckow, Emma Lulloff, Sabrina Marlyere*, Teresa Martin*, Ann McDonald*, Amber Menges, Michelle Meyer*, Courtney Mueller*, Elias Mueller*, Osvaldo Oliva*, Preston Orth*, Stacy Peterson*, McKenna Pleasant, Tanna Reel, Mikayla Riemer, Clayton Rogers, Jillian Rusboldt*, Jessica Saengmani, Joshua Sanders*, Isaiah Schmitz*, Josiah Schulz*, Jacob Schwalbe*, Jacob Schwobe, Cheyenne Sebo-Matthews, Jerry Smith, Kris Spatchek*, Felicia Stewart*, Taylor Ann Stockwell, Giselli Talamantes*, Bob Thao, Boon Thao*, Brianna Trainor, Jeanna Trestik*, Jeremy Wagner, Darla Ward*, Ryan Wendt, Jocelyn Weyer*, Easton Wilker
Marinette
Bobbi Jo Mueller
Menomonee Falls
Tyler Becker*
Mequon
Sarah Baker*
Merrill
Molly Wayda
Milwaukee
Tiffany Grochowski, Rachel Morgan
Mishicot
Brady Brouchoud, Chloe Cherney*, Austin Koller*
Monroe
Ronda Klassy*
Mount Calvary
Hailey Rohlfs*
Mount Horeb
Lacey Evanson
Neenah
Emily Anderson
New Berlin
Andrew Kutz
New Holstein
Ryan Beck*, Trevor Buteyn*, Grace DeBruin*, Shaun Dietz*, Alejandria Georg*, Colten Kessler, Cheryl Kever, Kimberly Konen, Melissa Meerstein*, Rachel Tisdale*
New London
Scott Bellile*
Newton
Brittney Benny*, Jenna Brunmeier, Wesley Lutzke
North Fond du Lac
Sarah Baumann*
Oconomowoc
Charles Gehlhaart*
Oostburg
Hailey Gartman*, Kristin Glander*, Ryan Holbrook*, Megan Hug, Andrew Krueger*, Jakoby Navis, Mackenzie Ramirez*, Mariah Theune*, Andrew Waranka, Blayz Wilson
Oshkosh
Lisa Laabs
Osseo
Laura Sanford*
Peshtigo
Lily Charapata*
Plymouth
Zachary Arbuckle*, Megan Ausloos*, Khusboo Baskota*, Raegen Baumgartner, Christopher Bory*, Danielle Breitzman*, Joseph Coppersmith*, Cody Dessloch, Sophie Dinkelmann*, Sierra Grimm, Jacob Gruttner*, Robert Hahn*, Meredith Herrera Gavin, Christopher Jolitz, Katherine Jonsson*, Justina Keenan*, Marvin Keenan*, Michaela Kelly, Andrew Klug*, Rachel Kuecker, Moises Lerma III*, Natalie Long, Pietje Markus, Jonah Mason*, Luke Mason*, Abbey Miller*, Jessica Mittmann*, Zayla Mueller*, Wade Navis, Jonathon Olson*, Samantha Ottman, Haven Ribbens, Josephine Santos*, Nichole Satori*, Caleb Schuttey*, Carter Schuttey*, Lukas Sternard*, Stefanie Thor*, Austin Trochta, Betsy Wiltzius*
Port Washington
Dylan Dougherty, Michelle Hanke, Grace Lanser*, Adam Mundt*, Sara Wilde*
Pulaski
Leah Schilke
Racine
Nancy Clausen*, Luke Patterson
Random Lake
Chaise Arndt, Rachel Fechter*, Willow Goral, Beth Koele, Mark Meyer, Carrie Videkovich Coenen*
Redgranite
Jasmine Kienast
Reedsville
Trey Hafkey, Krista Krepline*, Anthony Loiselle
Saint Cloud
Jamie Brill*, Brittany Loehr
Saint Nazianz
Nicole Bathke, Lucas Ottensmann*, Hannah Steinke*
Sayner
Claire Carpenter*
Sheboygan
Jessica Abrashinsky*, Stephani Aldag, Emelie Al-Ghetta*, Tyler Allensworth*, Sergio Alvarez*, Genesis Avina, Suzanne Bauer*, Hannah Baughman*, Jason Beardsley*, Janie Becker*, Beatrice Boateng*, Madeline Bobick*, Athena Bostwick-Kunstman*, Elizabeth Brennan*, Jill Brotz, Angela Brunette*, Candice Brunner*, Chanel Calhoun, David Carini*, Roger Chang, Benjamin Cleveland*, Katlin Corgiat*, Jennifer Covi*, Ellen Crow Vodicka*, James Cummings, Amanda Darling, Jordan Dassler, Marisol Debauche*, Angela Debbink*, Kaitlyn Demlow*, Candace Dhondt*, Reyna Diaz, Ashley Dulmes*, Julia DuMez*, Elliot Eisner*, Cynthia Elias*, Christopher Faust*, Maryfer Fernandez, Ailen Flores, Richard Frick*, Tyler Galicia*, Maria Garcia Hernandez, Scott Georgenson*, Gregory Gillmer*, Joshua Gleason*, Stacey Gleason, Jamie Goll, Michelle Gonzalez*, Zach Grohskopf*, Kayla Guelig, Jovanny Guillen, Christine Hammonds, Katie Hannes*, Aloys Harerimana*, Virginia Harris, Brandon Harvey, Colin Hasenstein, Hamid Hatim*, Zoie Hawpetoss*, Lauren Hayon*, Ryan Heitzmann, Kyle Hemenway, Chee Her, Erin Higgins*, Ammber Hildreth*, Alexis Hodge, Quinn Holfeltz, Austin Johnson*, Samantha Johnson*, Kimberly Jorgensen*, Dalton Kammerzelt, Kimberly Kasprzak*, Samantha Keil*, Cameron Kielbicki, Elizabeth Kiley, Natasha Kim*, Christian Klein, Nicholas Klein*, Brandon Konaha, Emily Kramp, Ashton Kraus, Mindy Krieski*, Samantha Kuehl*, Annelise LaVanway*, Jordan Lederer*, Alexander Lee, Amy Lee, Henry Lee*, Kasee Lee, Khambai Lee*, Lucy Lee*, Urian Lee*, Christine Lehmann*, Joshua Lenz*, Patricia Lindow*, Jordan Lohse*, Carolina Lopez Pena*, Daniel Lor, Joshua MacDonald*, Amber Malwitz-Carroll*, Maxwell Marchiando*, Alex Marks*, Antonio Martinez, Jessika Mata*, Jennifer Maurin, Elijah Mayer, Bobbie McGrew*, Angelica McNeil*, Jennifer Meisenbech*, Robert Meisenbech, Joann Meloy*, Hailey Mickelson, Courtney Mindt, Tiffany Moore*, Mikayla Mork, Matthew Morreolle*, Robert Morris*, Gregory Moser, Chad Mueller, Tyler Murdock, Kelly Nebbia*, Tanya Neibert, Sophie Nguyen, Steffenie O'Connell, Teresa Padilla*, Jason Parrish*, Maria Pelayo*, Dulce Pena, Fanny Pena Sanchez*, Mika Pierce, Ryan Pieri*, Leslie Polin-Garcia*, Nicole Punke, Yusef Qandeel, Leandra Quek*, Joseph Rahn, Collin Reinemann*, Elliot Renzelmann, Marcus Renzelmann*, Omar Rodriguez, Alexia Rogers, Kate Rutledge, Jenna Savina, Jack Schepp, Coleen Schleinz*, Libby Schmitz, Clay Schroeder, Nicholas Schumacher*, Vicki Schwebel*, Tricia Senkbeil, Lien Snyder*, Paige Soerens*, Michael Sprangers*, Michael Stockinger, Kelsey Taubenheim*, Hayley Te Stroete-Reese*, Lydia Teunissen, Shalimar Thiel*, Vanessa Tollefson*, Emilie Torres*, Oswaldo Torres, Victoria Torres*, Joseph Toth, Santos Valenciana*, Jacob Van Alstine, Bree Van Asten, Jennifer Vang, Alejandra Villarreal, Tzong Vue, Silke Waldschmidt, Marshall Walker, Justin Welsch, Andrew Westcott, Jason Whitaker*, Nathaniel White*, Ryan Woolwine, Mai See Xiong, Nyia Xiong, Sor Xiong, Amber Yang, Corina Yang*, June Yang*, Kao Yang*, Latisha Yang*, Liana Yang, Nouchi Yang*, Phoua Yang, Tou Keng Yang*, Noah Yeck*, Chase Zabel*, Brenna Zajkowski, Kayla Zaletel*, Matthew Zaletel*, Kayla Zeier
Sheboygan Falls
Brianna Berg*, Renee Boll*, Anna Bramstedt*, Rebecca Doll*, Jenni Holfeltz*, Rayann Kaurala*, Paul Kettler*, Lauren Kolb, Emily Koller*, Pheuk Kue, Scott Lutzke, Ashley Meives*, Jennifer Oppeneer*, Paige Parker*, Kristin Peters*, Kyle Peterson*, Joseph Rammer, Renee Rauwerdink*, Christie Reyes*, Nicholas Riley, Seth Roelse*, Rebecca Saladino*, Danielle Scholten*, Kayla Shircel*, Kerianne Solfest*, Terrence Tolliver*, McKenzie Wassink
Sturgeon Bay
Triston Beauchamp
Two Rivers
Jimmielee Albring, Alicia Campion*, Liberty Crabb*, Sienna D'aoust*, Janine Facer, Linnae Gage, Danielle Gammicchia, Saleena Gulseth, Ariel Johanek*, Valerie Karlin, Ashley Kozlowski, Rachel Kutil*, Carrie Lambries, Emma Lois, Tabitha Luebke*, Mercedes Meyer, Karter Mueller, Kristyn Patek, Amanda Rezachek, Paul Specht*, Andre St Pierre*, Katie Stone, Samantha Taddy, Brian Thompson, Kelsey Tienor*, Dakota Waalkens, Jodi Weier*
Valders
Callie Behnke*, Alexa Bieberitz, Alex Diersen, Preston Frost*, Angelina Gaedke*, Bradley Gaedke*, Dustin Hammel*, Julia Kurtz, Brianna Schad*, Alexander Schuh
Verona
Amanda Lunde*
Waldo
Alivia Muckerheide, Jennifer Muckerheide, Collin Schramm*, Hannah Schultz
Waupaca
Ethan Johnson
West Allis
Kacey Ross
West Bend
Jody Pokrandt*
Whitelaw
Shannon Frisch*, Chase Huben, Stacey Huben, Timothy Kupsky*
Wisconsin Rapids
Heidi Brantmeier*, Alicia Livernash, Tea Neinfeldt
Fremont, California
Leticia Rainer*
Battle Creek, Michigan
Omar Garcia*
Princeton, Minnesota
Sara Laning*
Winona, Minnesota
Raven Dewhurst
Wrenshall, Minnesota
Annette Cottier*
Beaufort, Missouri
Lily Leung*
Maumee, Ohio
Katelyn Hendrichs*
Coos Bay, Oregon
Christina Singleton
Greer, South Carolina
Michael Henderson*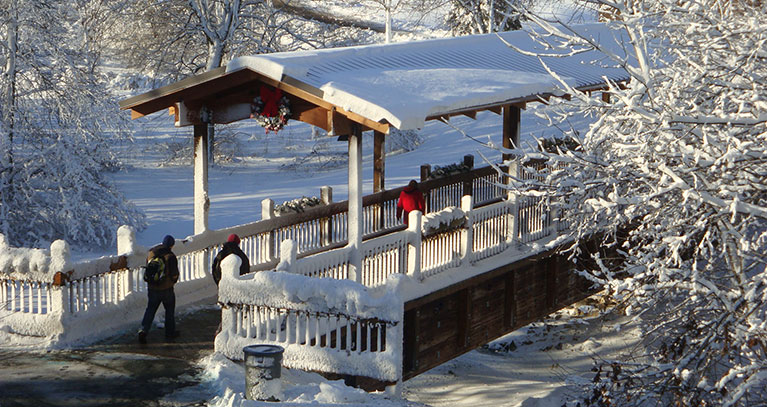 About Lakeshore Technical College
Each year nearly 10,000 people enroll in courses at Lakeshore Technical College. They rely on LTC for job preparation, to earn a degree, upgrade a specialized skill, train as an apprentice, or seek a high school equivalency. LTC faculty and staff meet students where they are in life and help them get one step closer to achieving their goals. 
LTC is a nationally recognized technical college. The college was ranked the #2 two-year college in the nation for adult learners by Washington Monthly, #20 in the nation for two-year college educational outcomes by WalletHub.com, a top-150 two-year college by the Aspen Institute, and a top 10 Bellwether Award finalist for the third time in four years. 
Approximately 800 students graduate from LTC each year, and LTC's associate degree graduates earn a median salary of $52,000 per year. In addition to the Cleveland campus, LTC serves students in Manitowoc and Sheboygan, and offers classes at additional sites throughout the district. Visit LTC at gotoltc.edu.