Johnson Named State Ambassador at Lakeshore Technical College
FOR IMMEDIATE RELEASE
4/18/2022
CLEVELAND, WI —
Mackenzie Johnson, a legal studies/paralegal program student at Lakeshore Technical College, has been selected by the college to serve as its Wisconsin Technical College System Ambassador for the 2022-2023 academic year. 
As Ambassador, Johnson will promote Lakeshore on campus, in the community, among legislators, and at Wisconsin Technical College System events focusing on student recruitment. She will also receive a $1,000 scholarship.
According to Lakeshore's Student Engagement Specialist and Ambassador Coordinator Rachel Smith, this role is considered one of the most competitive leadership opportunities at the college. "Mackenzie's proven leadership and the initiative she has shown to jump into new things will suit her well for this role. She is an outstanding representation of our college and our students," said Smith.
"LTC has helped me realize that it is okay to be different and it is okay to choose your own path, even if those around you are all choosing a different path," said Johnson. "When all my friends were planning on going away to college, I wanted to follow them so badly, but I knew I needed to forge my own path. I pursued LTC to start my own path and become my own leader."
Johnson, of Manitowoc, graduated from Lincoln High School in 2021. While there, she was captain of the varsity dance team and took part in a leadership course where she worked closely with the school's administration planning student-led events and advocating for students. Johnson is president of the Paralegal Student Association at Lakeshore. She also works at Beernsten's Confectionary in Manitowoc.
The Ambassador program is coordinated by the Wisconsin Technical College System. Each of the system's 16 technical colleges chooses one student annually based on outstanding student achievement, community involvement, leadership, and a commitment to higher education.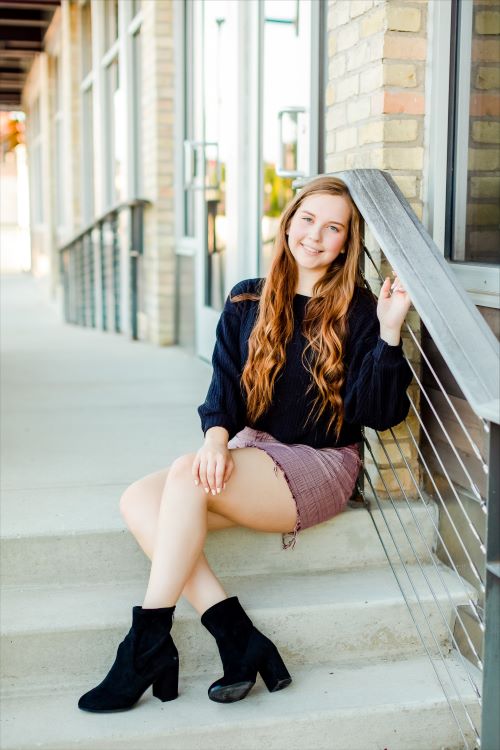 Mackenzie Johnson, Lakeshore Technical College's 2022-2023 State Ambassador.
About Lakeshore Technical College
Each year more than 8,000 people enroll in courses at Lakeshore Technical College. They rely on LTC for job preparation, to earn a degree, upgrade a specialized skill, train as an apprentice, or seek a high school equivalency. LTC faculty and staff meet students where they are in life and help them get one step closer to achieving their goals. 
LTC is a nationally recognized technical college. The college was ranked the #2 two-year college in the nation for adult learners by Washington Monthly, #20 in the nation for two-year college educational outcomes by WalletHub.com, a top-150 two-year college by the Aspen Institute, a top 10 Bellwether Award finalist three out of the last four years, and the 2021 Large Business/Industry of the Year by the Chamber of Manitowoc County.
Approximately 800 students graduate from LTC each year, and LTC's associate degree graduates earn a median salary of $51,996 per year. In addition to the Cleveland campus, LTC serves students in Manitowoc and Sheboygan, and offers classes at additional sites throughout the district. Visit LTC at gotoltc.edu.