Lakeshore Technical College Chooses Hyer as New Ambassador
FOR IMMEDIATE RELEASE
4/24/2023
CLEVELAND, WI —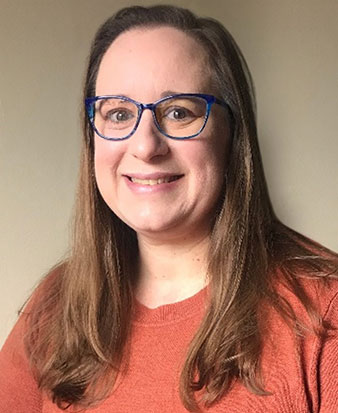 Sandra Hyer
Lakeshore Technical College has chosen Sandra Hyer, a nursing student, as its Wisconsin Technical College System Ambassador for the 2023-2024 academic year. Hyer will promote Lakeshore on campus, in the community,  and at system events focusing on student recruitment. In addition, she will receive a $1,250 scholarship.
In this role, Hyer plans to inspire other non-traditional students to pursue a college degree.
"My story will encourage others to reach out sooner than later like I did," says the single mother of three children ages 16, 20 and 22. "As an ambassador, I look forward to spreading the word about this amazing opportunity to learn and grow."
Hyer says she first came to Lakeshore in 1996 after realizing the four-year college she had been attending was not the best fit for her. She switched career paths a few times, though after becoming a certified nursing assistant in 2009, she knew she wanted to pursue advanced nursing opportunities. While attending Lakeshore part-time, Hyer continues working part-time as a CNA in Plymouth, where she also lives.
According to Hyer, she chose to attend Lakeshore for several reasons, including the friendly, supportive, and diverse staff. "Additionally, the affordable tuition, the availability of financial aid, and the abundance of scholarship opportunities makes Lakeshore Technical College the right choice for me." Hyer expects to complete her degree without any debt. 
The ambassador program is coordinated by the Wisconsin Technical College System. Each of the system's 16 technical colleges chooses one student annually based on outstanding student achievement, community involvement, leadership, and a commitment to higher education.
"Sandra is a hard-working, compassionate, and caring person. Despite being incredibly busy between being a mom, school, and work, she still makes time to get involved outside the classroom. She is an excellent role model for us all, and a great fit for this prestigious leadership role," says Lakeshore Student Engagement Specialist/Student Leadership Board Advisor/Title IX Deputy Coordinator Rachel Smith.
Hyer is a Student Leadership Board Executive Member and Stand Out Certificate recipient for attending Lakeshore's Learn, Lead, Succeed professional development programs. She is a member of TRIO Student Support Services, a federally funded program that helps first-generation, lower-income, and disabled students navigate their way through college. Hyer is considered a first generation college student because her parents did not attend college.
For information about Lakeshore's nursing program opportunities, visit gotoltc.edu/programs-and-courses/degree-programs.
 
About Lakeshore Technical College
Lakeshore Technical College is a comprehensive community and technical college educating more than 8,000 students annually. Students enroll at Lakeshore to master real-world, employable career skills and start their pursuit of a bachelor's degree. Lakeshore faculty and staff are focused on providing each individual student an individualized learning experience.
 
Lakeshore Technical College is a nationally recognized two-year college. The college was ranked the #2 in the nation by Washington Monthly, #17 in the nation by Forbes, #20 in the nation by WallerHub.com, a top-150 two-year college by the Aspen Institute, a top 10 Bellwether Award finalist four out of the last five years, and named the 2021 Large Business/Industry of the Year by the Chamber of Manitowoc County.
 
Approximately 800 students graduate from Lakeshore each year, and associate degree graduates report earning a median salary of $59,899 within six months of graduating. In addition to the Cleveland campus, Lakeshore educates students at learning campuses in downtown Manitowoc and downtown Sheboygan, as well as in rural Manitowoc County at its School of Ag. Classes are also offered at additional sites throughout the district. Visit Lakeshore at gotoltc.edu.