Lakeshore Technical College Chosen as a Top 10 Bellwether Award Finalist
Lakeshore is the only Wisconsin college named as a finalist.
FOR IMMEDIATE RELEASE
11/11/2022
CLEVELAND, WI —
For the fourth time in five years, Lakeshore Technical College has been selected as a top 10 Bellwether Award finalist. This annual award recognizes community colleges with innovative, trendsetting programs or practices in place that other colleges across the county could replicate to address the critical issues facing community colleges across the country. It is considered one of the most elite awards given to community colleges. Lakeshore is the only college in Wisconsin named as a finalist. 
Bellwether Awards are given annually in three categories and widely regarded as one of the nation's most competitive and prestigious recognitions for community colleges. Lakeshore is a finalist in the Planning, Government, and Finance category. Lakeshore's entry showcases its new pre-award grant strategy, which is saving the college time and resulting in significantly higher amounts of awarded funding.
"The changes we purposefully made to how we identify and pursue grants directly contributed to our average annual competitive grant award more than doubling. This resulted in a record amount of funding – $8 million – over the last year," says Lakeshore President Dr. Paul Carlsen. "Because of this funding, we have been able to better respond to changing industry needs, invest in new equipment, provide additional targeted outreach and support, and try new, innovative ways to achieve our mission."
According to Carlsen, until Lakeshore's grants process was broken down and analyzed by leadership in 2019, the college looked at all grant proposals with equal importance and experienced limited award success. His leadership team viewed the situation as an opportunity to improve efficiency and effectiveness. The creation and empowerment of a grants council accomplished both goals. 
Since the council has been in place, Lakeshore has significantly increased its competitive awards received. Average annual competitive grants have increased from $2.1 million to $4.8 million. The college also secured the three largest competitive grant awards in its history and became a direct recipient of three National Science Foundation (NSF) grants.
A team from Lakeshore will compete at the 29th Annual Community College Futures Assembly being held in February 2023 in San Antonio, Texas. One winner will be selected from each of the three categories by a panel of national experts.  The Bellwether Award is sponsored by the Alamo Colleges District in San Antonio, Texas.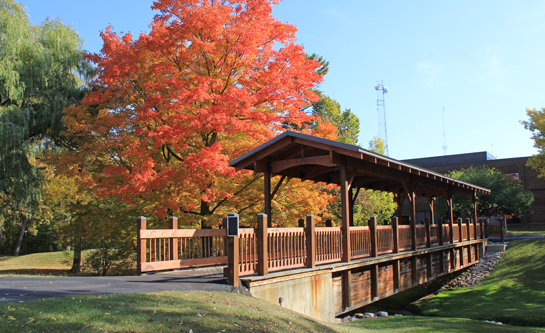 About Lakeshore Technical College
Each year more than 8,000 people enroll in courses at Lakeshore Technical College. They rely on Lakeshore for job preparation, to earn a degree, upgrade a specialized skill, train as an apprentice, or seek a high school equivalency. Lakeshore faculty and staff meet students where they are in life and help them get one step closer to achieving their goals. 
Lakeshore Technical College is a nationally recognized technical college. The college was ranked the #2 two-year college in the nation for adult learners by Washington Monthly, #4 in the nation for two-year college educational outcomes by WalletHub.com, a top-150 two-year college by the Aspen Institute, a top 10 Bellwether Award finalist three out of the last four years, and the 2021 Large Business/Industry of the Year by the Chamber of Manitowoc County.
Approximately 800 students graduate from Lakeshore Technical College each year, and associate degree graduates earn a median salary of $54,048 per year. In addition to the Cleveland campus, Lakeshore serves students in Manitowoc and Sheboygan, and offers classes at additional sites throughout the district. Visit Lakeshore at gotoltc.edu.