FOR IMMEDIATE RELEASE
1/4/2019
CLEVELAND, WI —
Lakeshore Technical College awarded degrees to over 180 students following its winter commencement ceremony December 15. This commencement marks the 89th graduation Lakeshore Technical College has held at its Cleveland campus since 1974. Over 30,000 people earned their LTC degrees during that time period.
Dr. Paul Carlsen, LTC President, welcomed the graduates and guests, and shared advice.
"Wherever you are, whatever your background, wherever you are from, all are welcome to learn here," Carlsen told the graduates. "And learning is something you have all done. You have learned inside the classroom, and you have learned outside the classroom as you have lived your lives. Celebrate what you have learned so far, but never cease in your pursuit of knowledge," he added.
Tryg Jacobson, owner of Jake's Café, Sheboygan, served as the keynote speaker. Drawing on his long career in advertising, he shared the importance of keeping promises and being trustworthy in all aspects of one's life.
"In many ways, we as people are the sum of the promises we make and keep during our lives," Jacobson shared. "What a joy it is when you can look back upon a person, or a relationship, and remember them as a trustworthy person. A person of integrity. Of value. And what an even greater joy it is when that person is you."
Darin Menk, Manitowoc, was the student speaker.  Menk graduated from the Business Management program and spoke to his fellow graduates about how they all grew through education.
"So graduates, stand tall – not just today, but every day," Menk said. "You are ready to take whatever comes your way, turning it into the next high point of your career, and in your life."
Spring term commencement is set for Saturday, May 18 and will mark LTC's 90th graduation at its Cleveland campus.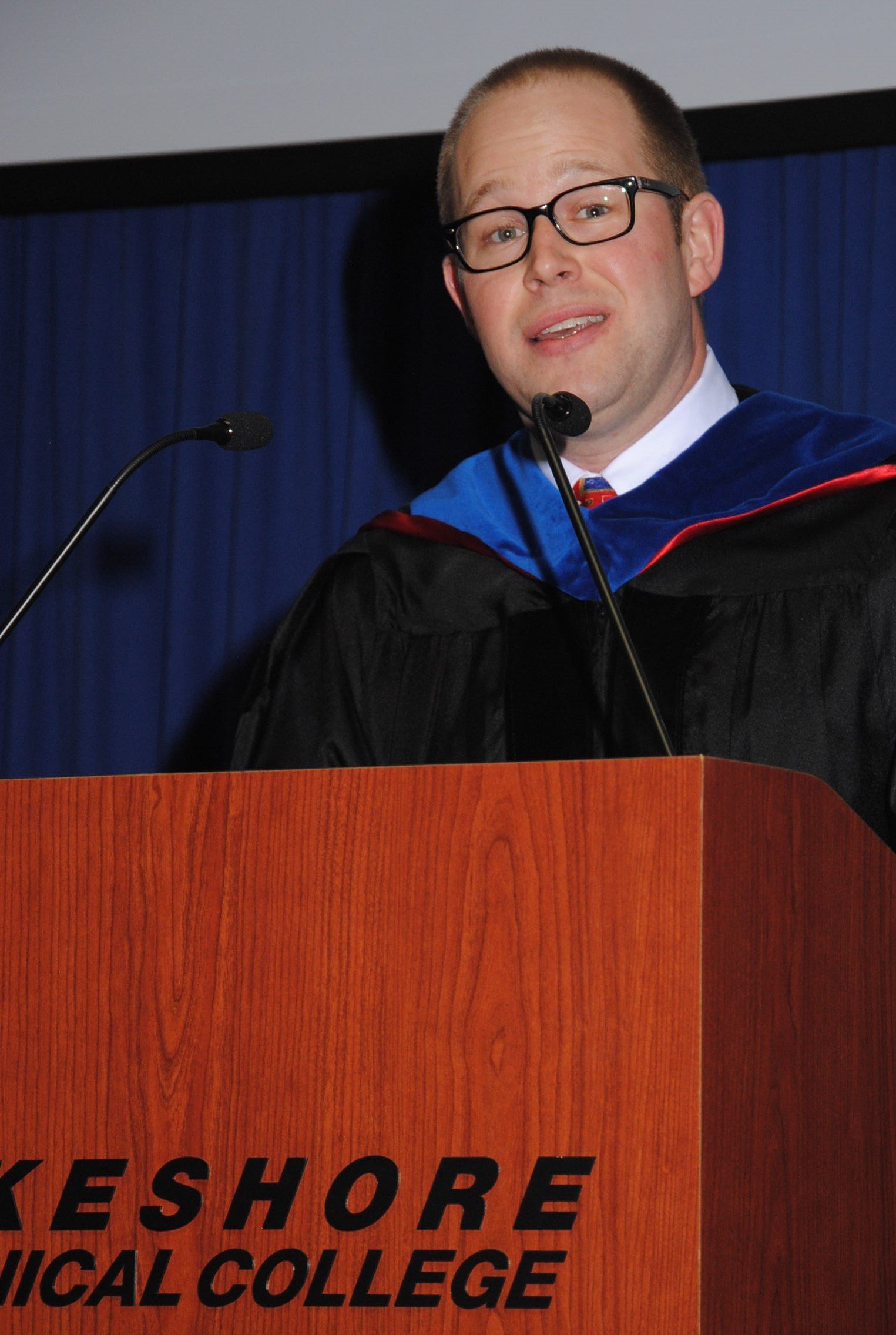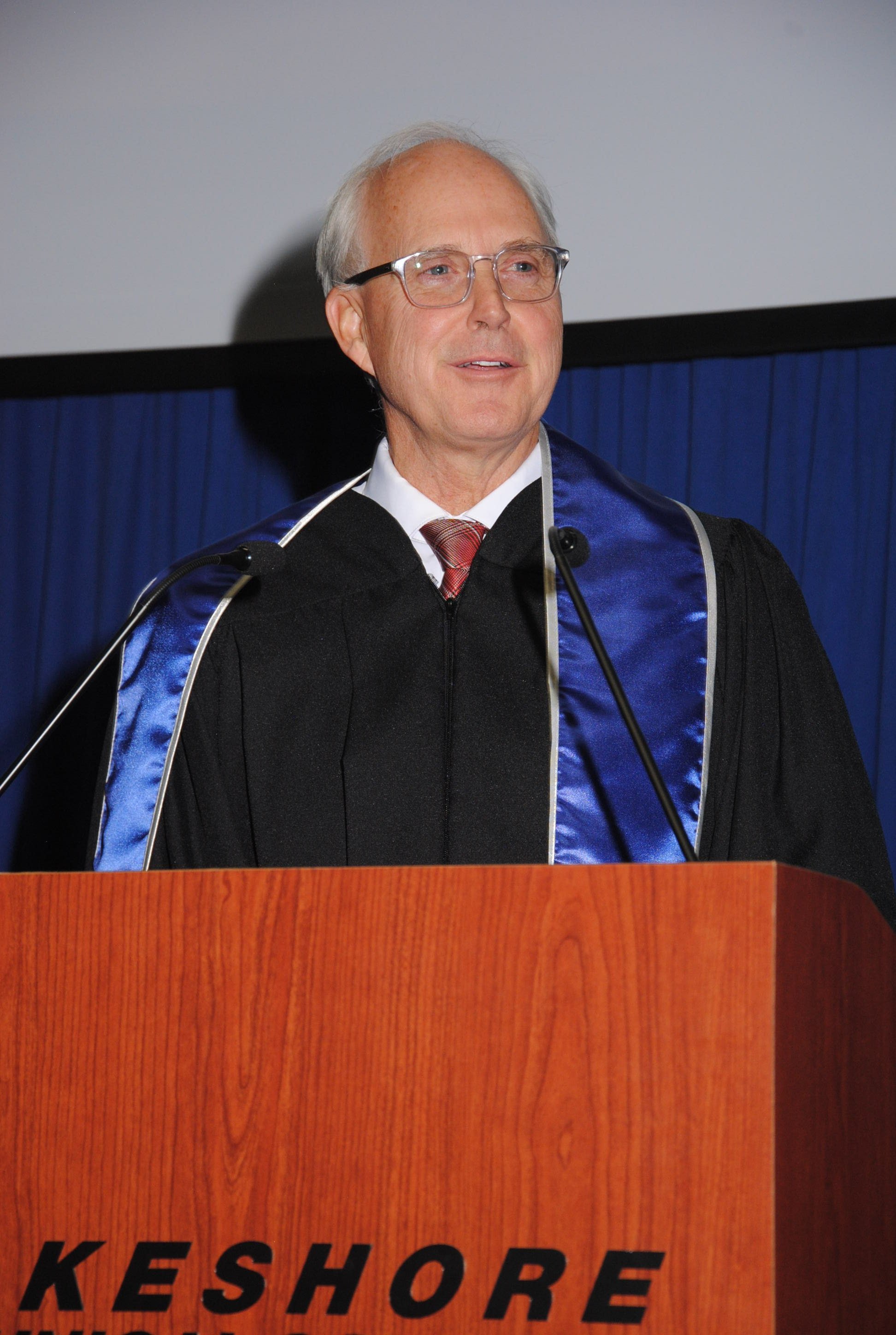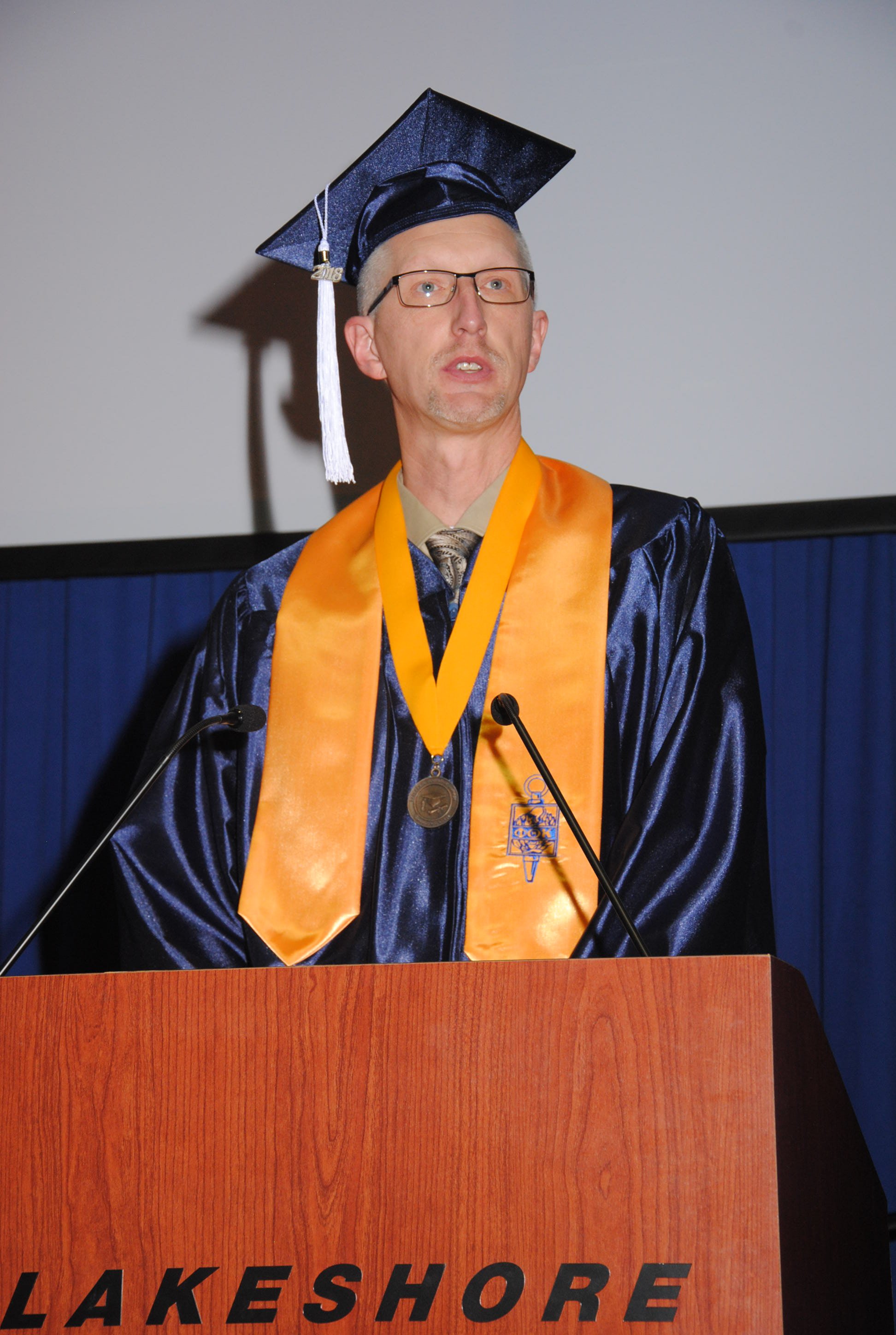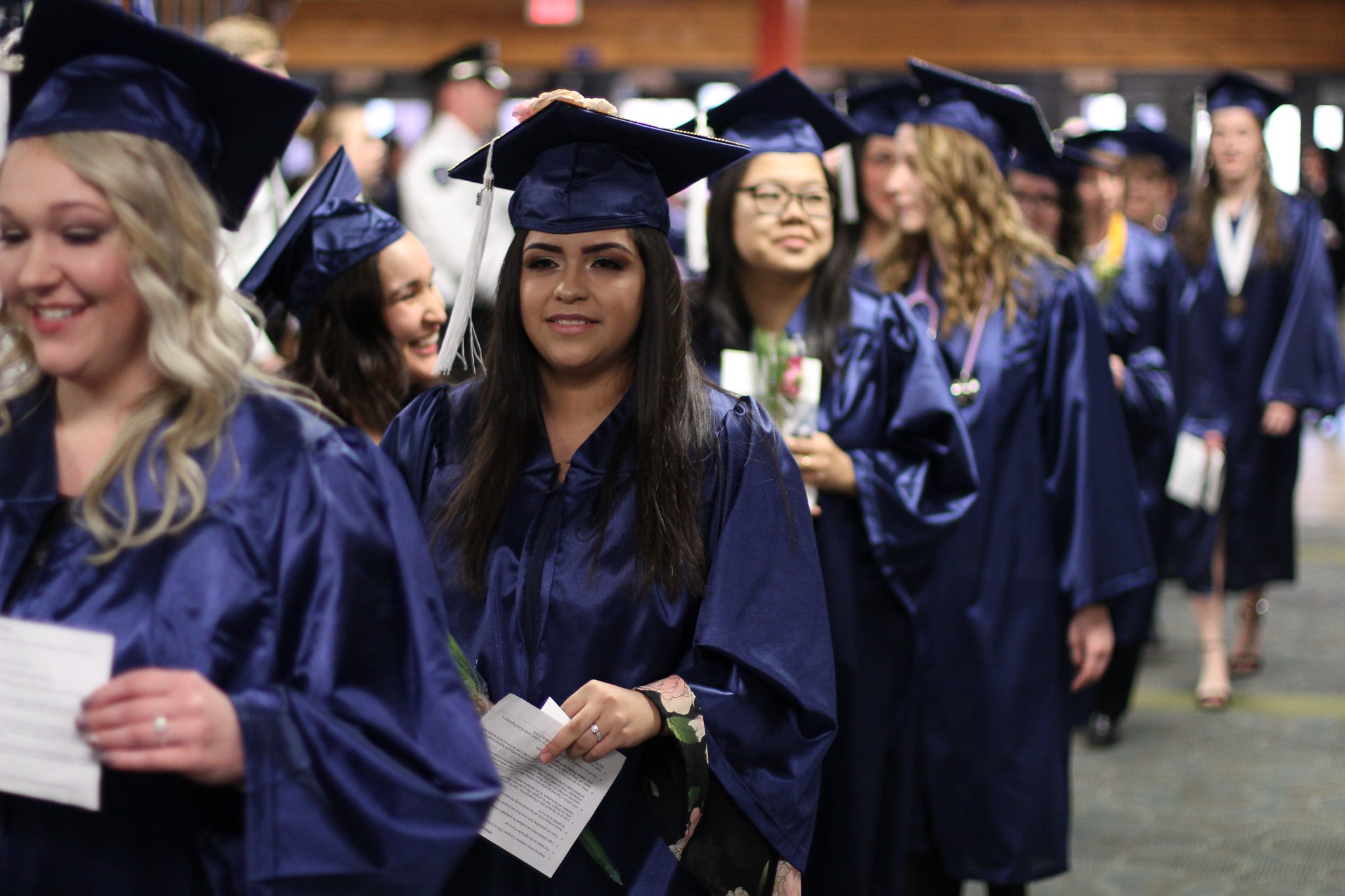 Press Slug
About Lakeshore Technical College
Each year more than 10,000 people enroll in courses at Lakeshore Technical College. They rely on LTC for job preparation, to earn a degree, upgrade a specialized skill, train as an apprentice, or seek a high school equivalency. LTC faculty and staff meet students where they are in life and help them get one step closer to achieving their goals.
LTC is a nationally recognized technical college. The college was ranked the #2 two-year college in the nation for adult learners by Washington Monthly, the #17 trade school in the nation by Forbes, #11 in the nation for two-year college educational outcomes by WalletHub.com, a top-150 two-year college for the fifth consecutive time by the Aspen Institute, and a top 10 Bellwether Award finalist.
Approximately 800 students graduate from LTC each year, and LTC's associate degree graduates earn a median salary of $47,800* per year. In addition to the Cleveland campus, LTC serves students in Manitowoc and Sheboygan, and offers classes at additional sites throughout the district. Visit LTC at gotoltc.edu.
*Source: 2019 LTC Graduate Outcomes report, 795 graduates contacted to complete the survey; 508 graduates or 64% completed the survey.