Lakeshore Technical College is Now a Partner Program with Project Steno
FOR IMMEDIATE RELEASE
8/20/2020
CLEVELAND, WI —
Lakeshore Technical College is the 20th court reporting and captioning program in the nation to join Project Steno in its efforts to raise awareness of the profession. The programs are overseen by Barbi Galarno, LTC's Judicial Reporting and Broadcast Captioning Instructor. Galarno is also a Certified Reporting Instructor and Registered Professional Reporter.
Educational programs which achieve partner program status have agreed to performance metrics, the purpose of which is to graduate students 24 months after enrollment. To achieve that goal, a Partner Program must: adhere to a curriculum designed to graduate students in two years; incorporate a speed-building and online practice regimen that makes use of an online learning platform; permit regular monitoring of Project Steno students by means of built-in analytics; and confirm student progress to Project Steno on a regular basis, to assure that students are achieving performance milestones and not falling behind.
"Lakeshore Technical College has a focus for graduating students as quickly as possible to decrease the shortage of court reporters nationwide," said Galarno. "Partnering with Project Steno, whose mission is to educate the public on the importance of the court reporting profession, as well as giving students the tools to be successful in their chosen program, is a win/win situation for both the profession and the new professionals."
Project Steno President Jim DeCrescenzo explains: "Our goal is straightforward. We want to repopulate the dwindling ranks of stenographic reporters and captioners in our field. To do that, we need to get motivated students into school and graduate them in two years. The Lakeshore Technical College program shares our goals."
Project Steno offers tuition assistance to students who attend a partner program. To be eligible for tuition assistance, prospective students first must complete Project Steno's basic training course or the National Court Reporters Association's A-to-Z Program, available online or locally throughout the United States. These introduction-to-steno programs are designed specifically to be a screening mechanism to identify students most likely to succeed.
Details about Lakeshore Technical College's court reporting and broadcast captioning programs can be found at gotoltc.edu/academics/degree-programs.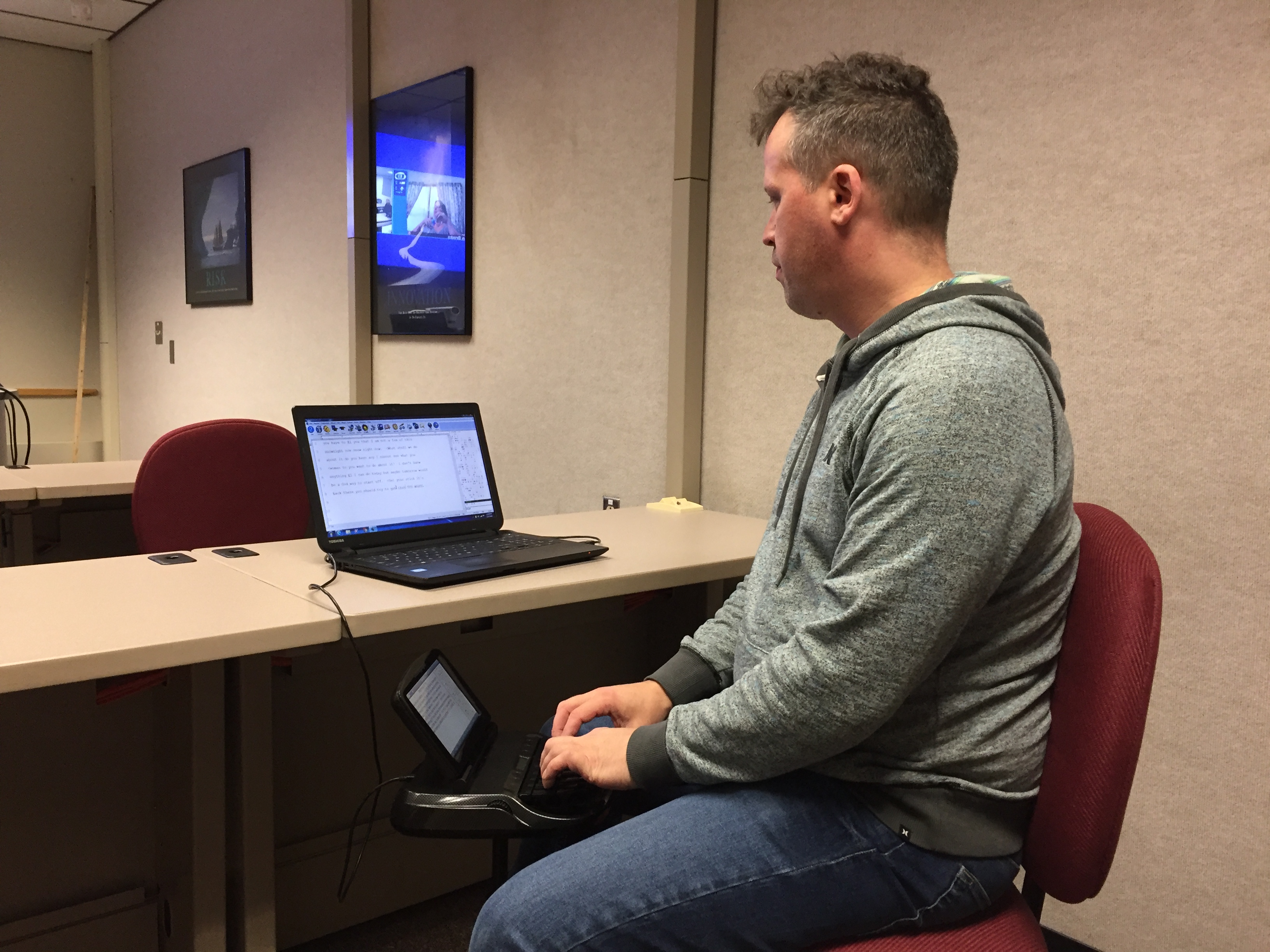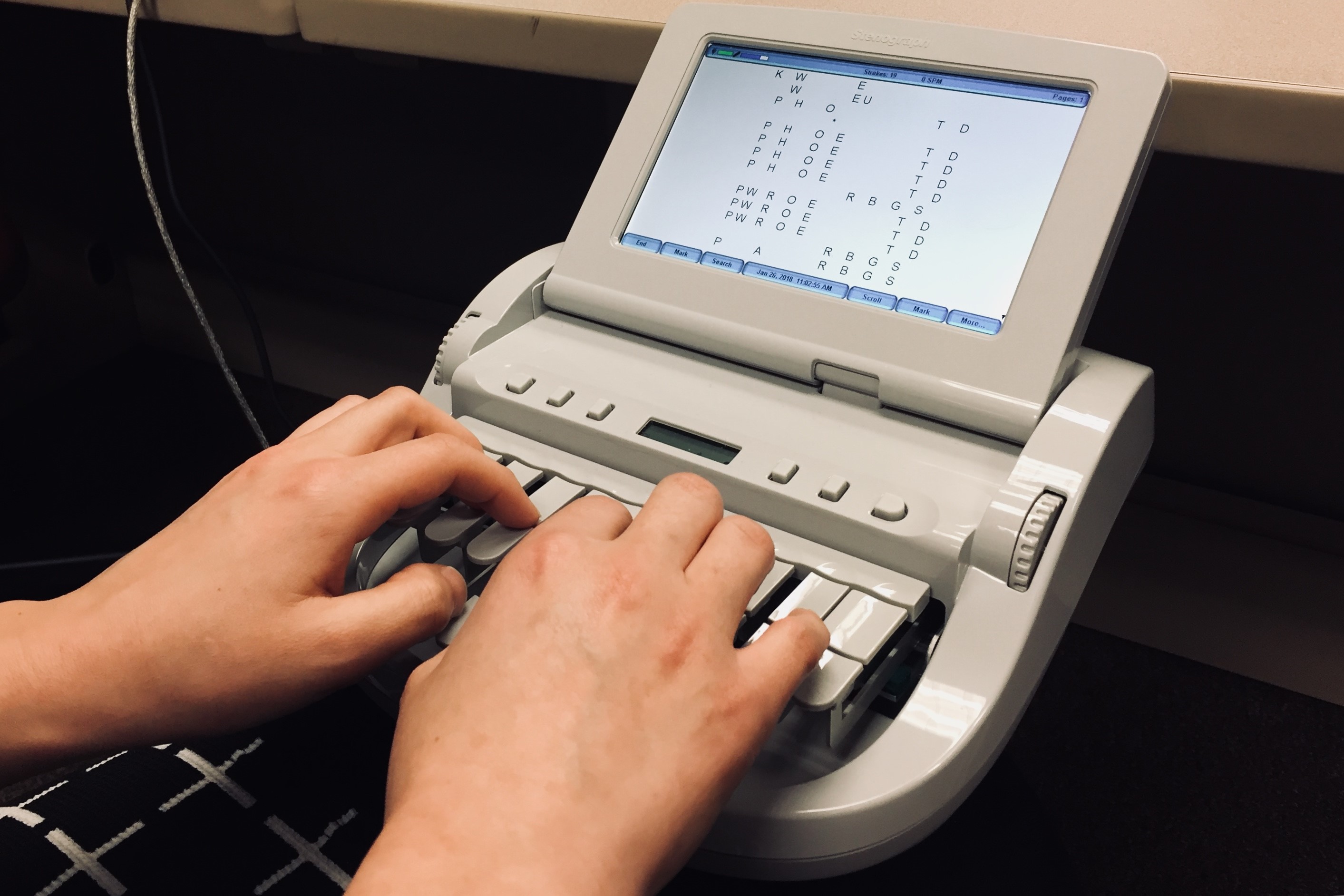 About Lakeshore Technical College
Each year more than 10,000 people enroll in courses at Lakeshore Technical College. They rely on LTC for job preparation, to earn a degree, upgrade a specialized skill, train as an apprentice, or seek a high school equivalency. LTC faculty and staff meet students where they are in life and help them get one step closer to achieving their goals.
LTC is a nationally recognized technical college. The college was ranked the #2 two-year college in the nation for adult learners by Washington Monthly, #11 in the nation for two-year college educational outcomes by WalletHub.com, a top-150 two-year college for the fifth consecutive time by the Aspen Institute, and a top 10 Bellwether Award finalist for two consecutive years.
Approximately 800 students graduate from LTC each year, and LTC's associate degree graduates earn a median salary of $42,000 per year. In addition to the Cleveland campus, LTC serves students in Manitowoc and Sheboygan, and offers classes at additional sites throughout the district. Visit LTC at gotoltc.edu.
About Project Steno
Founded in 2017, Project Steno is an independent, non-affiliated organization that relies entirely on financial support from the court reporting community. Its goals are to promote the stenographic reporting profession and recruit promising students, partner with stenographic reporting schools and programs to graduate students in two years, and defray education costs by awarding tuition assistance to qualifying students in schools and programs across the country.
Project Steno holds 501(c)3 status as a charitable organization. It operates entirely on a not-for-profit basis. In January 2018 Project Steno launched its program of tuition assistance and placed its first students in court reporting school. With the manifest enthusiasm of court reporters everywhere, Project Steno will continue to raise funds to promote widespread awareness of our unique profession and create a robust pipeline of students into court reporting schools and graduates into the field. Learn more at ProjectSteno.org.