Lakeshore Technical College Selected for Inaugural National Business & Industry Leadership Team Academy
Cybersecurity will be the college's focus
FOR IMMEDIATE RELEASE
01/13/2021
CLEVELAND, WI – Lakeshore Technical College has been selected as one of 10 two-year colleges in the nation to participate in an inaugural Business & Industry Leadership Team Academy (BILT) cohort led by Pathways to Innovation, a program supported by the National Science Foundation's Advanced Technological Education Program. The college's focus will be on cybersecurity, a field of expertise with curriculum in development for a potential cybersecurity program expected to become available for the fall 2022 semester.
BILT Academy provides leadership development for college personnel and teams of employers to foster sustainable partnerships that benefit students and local economies. Participation begins this month and involves a high level of engagement, meeting frequency, and curriculum development by Lakeshore's Dean of Business and Technology Douglas Hamm and Web and Software Design/Developer and Programming Instructor Sarah Bornemann. Acuity has agreed to accept the role of Lakeshore's employer partner in the academy.
"Selection to this prestigious academy supports our ongoing efforts to provide our industry-heavy community with graduates who can immediately make a positive impact in their operations," said Hamm. "We are excited to begin collaborating with some of the country's top experts in education and business to ensure our cybersecurity program will be the best it can possibly be."
Lakeshore is the only Wisconsin college in the cohort. Other participating colleges from across the country will focus on topics including industrial technical maintenance, data analytics, cloud computing, robotics, and automation.
For information about Lakeshore's current information technology programs and certificates, visit gotoltc.edu/academics/it-cf.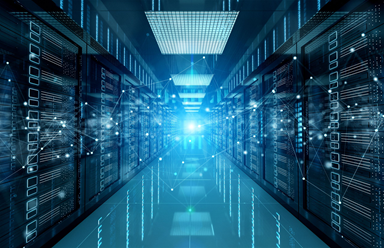 About Lakeshore Technical College
Each year more than 10,000 people enroll in courses at Lakeshore Technical College. They rely on LTC for job preparation, to earn a degree, upgrade a specialized skill, train as an apprentice, or seek a high school equivalency. LTC faculty and staff meet students where they are in life and help them get one step closer to achieving their goals.
LTC is a nationally recognized technical college. The college was ranked the #2 two-year college in the nation for adult learners by Washington Monthly, #20 in the nation for two-year college educational outcomes by WalletHub.com, a top-150 two-year college for the fifth consecutive time by the Aspen Institute, and a top 10 Bellwether Award finalist for two consecutive years.
Approximately 800 students graduate from LTC each year, and LTC's associate degree graduates earn a median salary of $42,000 per year. In addition to the Cleveland campus, LTC serves students in Manitowoc and Sheboygan, and offers classes at additional sites throughout the district. Visit LTC at gotoltc.edu.