Lakeshore Technical College Vice President Dr. James Lemerond Named President at Bellingham Technical College, Washington
FOR IMMEDIATE RELEASE
10/20/2022
CLEVELAND, WI —
Dr. James (Jim) Lemerond, Lakeshore Technical College's vice president of instruction, has been named the next president of Bellingham Technical College in Washington. Bellingham Technical College is a leading educational institution, and the only technical college, in northwest Washington State. It has been providing skills-focused education since 1957.  
"Because of the support of our community we have been able to achieve great things at Lakeshore," said Lakeshore's President Dr. Paul Carlsen. "We are a national leader in the two-year college sector, it is only natural college boards across the country are recruiting our top talent to lead their institutions."
Lemerond joined Lakeshore as an adjunct instructor and advanced to full-time instructor, dean, and then vice president of instruction in 2018. Under his leadership, the college secured authority to offer Associate of Arts and Associate of Science degrees and became Wisconsin's leader in competency-based education.  Lakeshore scaled College Here and Now to the college's largest program and grew customized workforce training revenue by 20% under Lemerond's leadership.  Lemerond was integral in navigating teaching and learning during the pandemic with Lakeshore being one of the first colleges in the country to safely resume in-person learning in April 2020. Lemerond is the first employee in Lakeshore Technical College's history to become the president of another college.
"Dr. Lemerond has been a valued member of the Lakeshore Technical College team since 2001 and will be missed by the entire Lakeshore community. I am positive he will do great work for the community, faculty, staff, and students at Bellingham Technical College," said Lakeshore's Board Chair Don Pohlman.
"I appreciate the leadership, support, and vision of Dr. Carlsen and the Lakeshore Board of Trustees," said Lemerond. "I will finish out the year with Lakeshore strong and will hit the ground running at Bellingham Technical College. I look forward to immersing myself in the Bellingham community and getting to know the faculty, staff, and students."
Lemerond is expected to start his new job in January. Lakeshore will do a national search for the new vice president of instruction.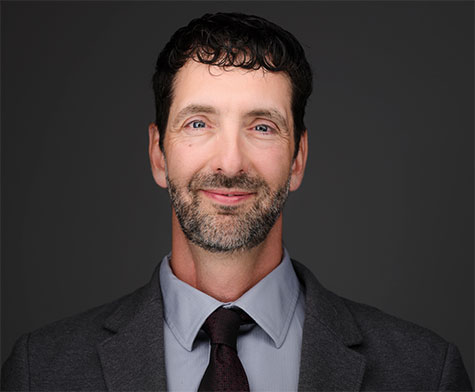 Dr. James (Jim) Lemerond
About Lakeshore Technical College
Each year more than 8,000 people enroll in courses at Lakeshore Technical College. They rely on Lakeshore for job preparation, to earn a degree, upgrade a specialized skill, train as an apprentice, or seek a high school equivalency. Lakeshore faculty and staff meet students where they are in life and help them get one step closer to achieving their goals. 
Lakeshore Technical College is a nationally recognized technical college. The college was ranked the #2 two-year college in the nation for adult learners by Washington Monthly, #4 in the nation for two-year college educational outcomes by WalletHub.com, a top-150 two-year college by the Aspen Institute, a top 10 Bellwether Award finalist three out of the last four years, and the 2021 Large Business/Industry of the Year by the Chamber of Manitowoc County.
Approximately 800 students graduate from Lakeshore Technical College each year, and associate degree graduates earn a median salary of $54,048 per year. In addition to the Cleveland campus, Lakeshore serves students in Manitowoc and Sheboygan, and offers classes at additional sites throughout the district. Visit Lakeshore at gotoltc.edu.