Loose Named LTC Foundation's Executive Director
FOR IMMEDIATE RELEASE
10/06/2023
CLEVELAND, WI —
Lakeshore Technical College has named Christine Loose executive director of the LTC Foundation. She takes on the role previously held by Kristin Liphart, who Lakeshore named vice president of institutional advancement earlier this year. 
Loose joined Lakeshore as development officer in April 2023 after retiring from a career with Kohler Co. spanning more than 20 years. She retired as vice president of lodging and wellness for Kohler Co. Hospitality & Real Estate, the division she served since 2009.
Loose brings decades of stewardship and leadership experience to the LTC Foundation. She currently serves on the Sheboygan County United Way board of directors and St. Norbert College board of trustees. Loose previously held community leadership roles with the Sheboygan Chamber of Commerce, LTC Foundation, Sheboygan Service Club, Silver Lake College, and other organizations.
"As one of the nation's premier two-year colleges we continue to attract top talent to support our mission," said Lakeshore President Dr. Paul Carlsen. "We have seen significant growth in our fundraising efforts since 2019, and we look forward to Christine driving even greater growth."
Details about the LTC Foundation and Lakeshore Technical College can be found at  gotoltc.edu.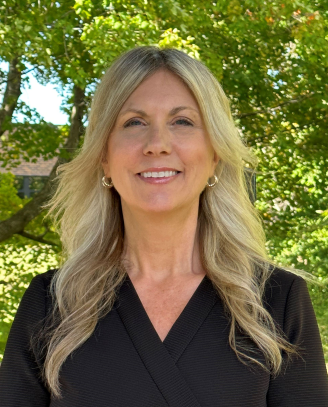 About Lakeshore Technical College
Lakeshore Technical College is a comprehensive community and technical college educating more than 9,000 students annually. Students enroll at Lakeshore to master real-world, employable career skills and start their pursuit of a bachelor's degree. Lakeshore faculty and staff are focused on providing each student an individualized learning experience.
 
Lakeshore Technical College is a nationally recognized two-year college. The college was ranked #2 in the nation by Washington Monthly, #17 in the nation by Forbes, #20 in the nation by WalletHub.com, a top-150 two-year college by the Aspen Institute, a top 10 Bellwether Award finalist four out of the last five years, and named the 2021 Large Business/Industry of the Year by the Chamber of Manitowoc County.
 
Approximately 800 students graduate from Lakeshore each year, and associate degree graduates report earning a median salary of $59,899 within six months of graduating. In addition to the Cleveland campus, Lakeshore educates students at learning campuses in downtown Manitowoc and downtown Sheboygan. Classes are also offered at additional sites throughout the district. Visit Lakeshore at gotoltc.edu. 
Contact:          Teri Sturm, Marketing Copywriter
Phone:             920.693.1144
Email:              teri.sturm@gotoltc.edu
Press Room:   gotoltc.edu/about-us/ltc-news