FOR IMMEDIATE RELEASE
1/29/2019
CLEVELAND, WI —
Lakeshore Technical College announced on Thursday plans to relocate its Manitowoc campus to the downtown area from its current Dewey Street location. The move will provide more convenient access to those taking classes at the Manitowoc campus, and be part of the city's continuing efforts to enhance the downtown area.
"There are a lot of people who can use LTC," LTC President Paul Carlsen said during the unveiling at Manitowoc City Hall where Carlsen gathered with Manitowoc Mayor Justin Nickels, Chamber of Manitowoc County Executive Director Karen Nichols, Progress Lakeshore Executive Director Peter Wills, and other community leaders. "In Manitowoc County, there are 24,000 adults with a high school diploma or less as their highest level of education," he added.
Carlsen stated the average adult who enrolls in classes at LTC reports an income of $19,300 annually, and six months after graduating with an associate degree, reports an income of $46,800 annually.
According to Carlsen, transportation is a barrier for many people. The majority of students will have a shorter commute to the new location than they have to the current Manitowoc campus. The new location will save them time, and it is closer to the YMCA, restaurants, and the library. Access to the new location will also improve for students living in Two Rivers.
LTC will lease space at 600 York Street. The building, owned by the Allie Group, will be fully renovated inside to meet LTC's instructional needs for pre-college oriented adult learning, English language learning, community education, and professional development. Classes will start at the new location in August.
LTC student Tanner Sharpe and graduate Juliana Strickland shared stories about how LTC helped them overcome obstacles.
Sharpe said the physical and mental health challenges he faces moved him to realize he needed a long-term goal and purpose, which became the pursuit of his high school equivalency. He is eager to graduate in May and begin the next chapter in his life: career exploration. "I hope to discover a college degree where I can inspire and make a difference in a fulfilling career rather than just a job," Sharpe said.
Strickland is a first generation immigrant from Ghana who through LTC learned to speak and write in English, and earn her nursing assistant diploma. "The instructors take time to walk through each step to help learn new concepts, and they help students feel welcome and comfortable," she said. Strickland is currently a certified nursing assistant and plans to pursue her associate degree in nursing, she said, so she can enjoy a fulfilling career, support her family, and set an example for her children.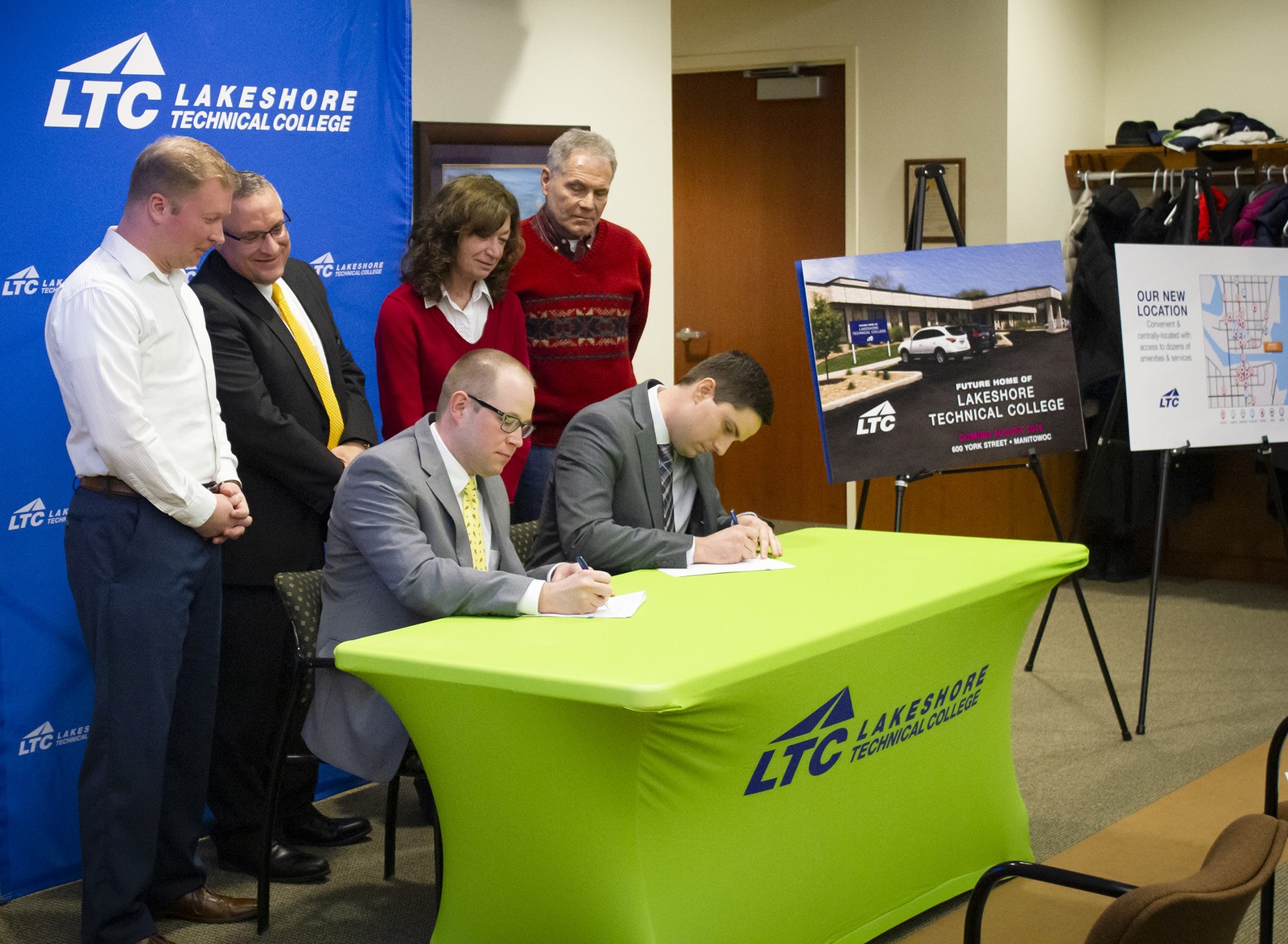 Press Slug
About Lakeshore Technical College
Each year more than 10,000 people enroll in courses at Lakeshore Technical College. They rely on LTC for job preparation, to earn a degree, upgrade a specialized skill, train as an apprentice, or seek a high school equivalency. LTC faculty and staff meet students where they are in life and help them get one step closer to achieving their goals.
LTC is a nationally recognized technical college. The college was ranked the #2 two-year college in the nation for adult learners by Washington Monthly, the #17 trade school in the nation by Forbes, #11 in the nation for two-year college educational outcomes by WalletHub.com, a top-150 two-year college for the fifth consecutive time by the Aspen Institute, and a top 10 Bellwether Award finalist.
Approximately 800 students graduate from LTC each year, and LTC's associate degree graduates earn a median salary of $47,800* per year. In addition to the Cleveland campus, LTC serves students in Manitowoc and Sheboygan, and offers classes at additional sites throughout the district. Visit LTC at gotoltc.edu.
*Source: 2019 LTC Graduate Outcomes report, 795 graduates contacted to complete the survey; 508 graduates or 64% completed the survey.