LTC GED Graduate Mackinzie Rickabaugh Receives National Award
Only Five Awarded in the Nation
FOR IMMEDIATE RELEASE
9/20/2019
CLEVELAND, WI —
Mackinzie Rickabaugh, a General Education Development (GED) graduate from Lakeshore Technical College, received a 2019 GED Graduate of the Year award during the GED Testing Service Annual Conference held in Chicago recently.
As an award winner, Rickabaugh will receive a $1,000 scholarship toward her college education. She is one of five award winners from across the nation. 
Rickabaugh, of Kohler, enrolled in a pre-college math class at LTC in fall 2017. She attended the class to prepare for the GED math exam and used it as a prerequisite to her pre-algebra college course. While in LTC's Adult Basic Education (ABE) program, Rickabaugh completed a computer basics class and started coursework for an administrative professional associate degree.
While earning her GED credential, Rickabaugh often worked over 40 hours a week while acting as the primary caretaker for her younger sister. She also faced an incredible amount of personal challenges prior to attending the adult education program, including moving to four different states while trying to graduate from high school. Since earning her GED, Rickabaugh has completed 34 credits and is on track to graduate from the administrative professional program in May 2020. She then plans on pursuing a bachelor's degree in psychology or an associate degree in culinary arts.
"Mackinzie is already demonstrating that she can be successful in postsecondary pursuits," said Mary Kultgen, pre-college instructor at LTC. "She took nine credits this summer and is taking 16 credits this fall. She continues to balance taking care of her sister, working, and attending school. She is a very hardworking individual."
Recipients of the GED Graduate of the Year awards were selected through an open call for nominations by GED Testing Service. Nominations were submitted by adult educators, GED administrators, and other stakeholders in the adult education community. Kultgen nominated Rickabaugh.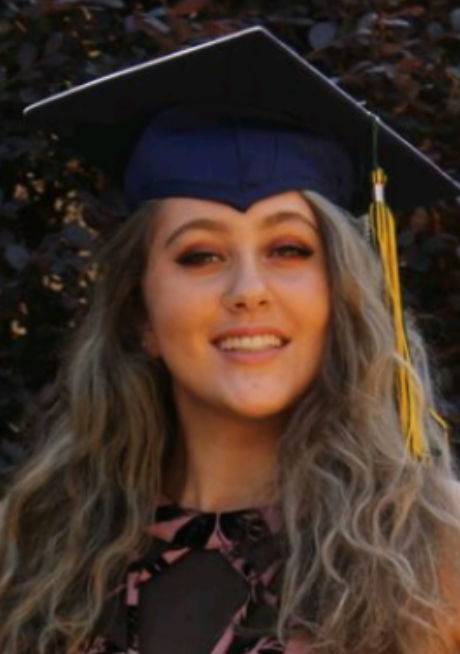 About Lakeshore Technical College
Each year more than 10,000 people enroll in courses at Lakeshore Technical College. They rely on LTC for job preparation, to earn a degree, upgrade a specialized skill, train as an apprentice, or seek a high school equivalency. LTC faculty and staff meet students where they are in life and help them get one step closer to achieving their goals.
LTC is a nationally recognized technical college. The college was ranked the #2 two-year college in the nation for adult learners by Washington Monthly, the #17 trade school in the nation by Forbes, #11 in the nation for two-year college educational outcomes by WalletHub.com, a top-150 two-year college for the fifth consecutive time by the Aspen Institute, and a top 10 Bellwether Award finalist.
Approximately 800 students graduate from LTC each year, and LTC's associate degree graduates earn a median salary of $47,800* per year. In addition to the Cleveland campus, LTC serves students in Manitowoc and Sheboygan, and offers classes at additional sites throughout the district. Visit LTC at gotoltc.edu.
*Source: 2019 LTC Graduate Outcomes report, 795 graduates contacted to complete the survey; 508 graduates or 64% completed the survey.