National Recognition Goes to Lakeshore Technical College Information Technology Instructor
Sarah Bornemann becomes the fourth faculty member recognized in five years.
FOR IMMEDIATE RELEASE
2/10/2022
CLEVELAND, WI —
The American Association of Community Colleges (AACC) has awarded Lakeshore Technical College (LTC) faculty member Sarah Bornemann the 2022 Dale P. Parnell Faculty Distinction Recognition. LTC faculty have been recognized four of the five years the program has been in place.
Bornemann, an information technology web and software developer instructor, will be recognized by the AACC in a ceremony taking place May 1 in New York City. 
"Sarah is an accomplished female in the male-dominated information technology field. Her expertise and leadership are respected among her peers, and I admire the way she serves as a role model for young females," said LTC President Dr. Paul Carlsen. "We are proud of the fact Sarah began her personal education journey with us and thankful she chose to become a member of our faculty after earning her bachelor's degree. Her path enhances her ability to connect with our students."
Bornemann joined the LTC faculty in 2015. In addition to teaching, she leads LTC's nationally recognized College Here & Now® initiative and played a key role in the development of LTC's new cybersecurity program, which launches this fall. Bornemann's prior experience included roles in programming, application development, and computer support. She started at LTC in 1999 as a student employee.
Previously recognized faculty at LTC include David Saunders, welding Instructor and program coordinator, Paul Benfield, information technology network specialist instructor, and Jeremy Pagel, sociology instructor.
Named in honor of former AACC President and CEO Dale P. Parnell, the association established the Dale P. Parnell Faculty Distinction Recognition to honor individuals making a difference in the classroom. Criteria for nominees include: demonstrating passion for the students and the classroom; showing a willingness to support students, in and out of the classroom; participating in college committees; and going above and beyond what is required to ensure that students are successful in their academic endeavors.
For more information about LTC, visit gotoltc.edu.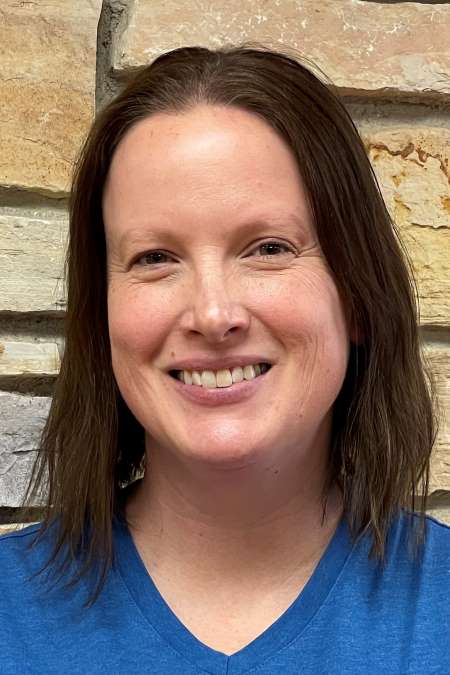 Sarah Bornemann, an information technology web and software developer instructor at Lakeshore Technical College, was awarded a 2022 Dale P. Parnell Faculty Distinction Recognition.
About Lakeshore Technical College
Each year more than 10,000 people enroll in courses at Lakeshore Technical College. They rely on LTC for job preparation, to earn a degree, upgrade a specialized skill, train as an apprentice, or seek a high school equivalency. LTC faculty and staff meet students where they are in life and help them get one step closer to achieving their goals.
LTC is a nationally recognized technical college. The college was ranked the #2 two-year college in the nation for adult learners by Washington Monthly, #20 in the nation for two-year college educational outcomes by WalletHub.com, a top-150 two-year college for the fifth consecutive time by the Aspen Institute, and a top 10 Bellwether Award finalist for two consecutive years.
Approximately 800 students graduate from LTC each year, and LTC's associate degree graduates earn a median salary of $52,000 per year. In addition to the Cleveland campus, LTC serves students in Manitowoc and Sheboygan, and offers classes at additional sites throughout the district. Visit LTC at gotoltc.edu.