National Science Foundation Awards $336,650 Renewal Energy Grant to Lakeshore Technical College
FOR IMMEDIATE RELEASE
4/29/2022
CLEVELAND, WI —
Lakeshore Technical College has been selected as a recipient of the Expanding Advanced Renewable Energy Technician Education in a Technical College grant funded by the National Science Foundation. The $336,650 grant is the first awarded directly to the college by the NSF and will support education focused on the production and storage of renewable energy. 
The grant will support collaboration between Lakeshore's Wind Energy Technology Instructor Justin Barrett and renewal energy business leaders to identify current and future educational needs among employers in the college's district. Funding will also be used for curriculum adjustments required based on industry feedback, and delivery of the curriculum. Lastly, the grant will fund the purchase and installation of a rooftop mount and purchase of ground solar equipment. The grant will be awarded over a three-year period.
"This grant will help us continue preparing students learning in our state-of-the-art wind, solar, and nuclear energy labs for careers in the growing renewable energy industry," said Lakeshore President Dr. Paul Carlsen. "Being selected for this competitive funding is a direct result of our college's commitment to a culture of innovation and transforming the lives of individuals throughout the communities that support us." 
Details about Lakeshore's renewable energy related fields can be found at gotoltc.edu/programs-and-courses/degree-programs.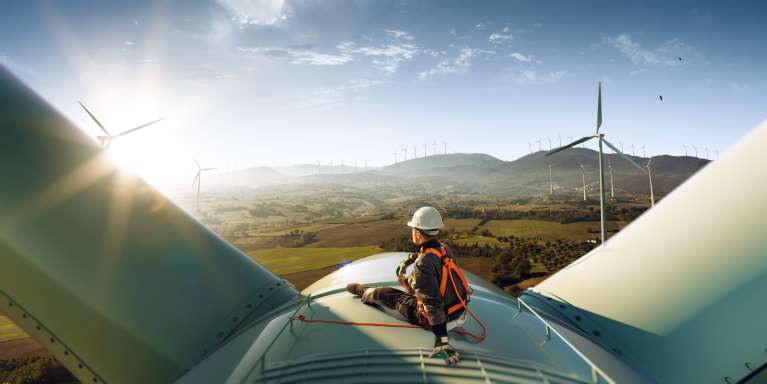 About Lakeshore Technical College
Each year more than 8,000 people enroll in courses at Lakeshore Technical College. They rely on LTC for job preparation, to earn a degree, upgrade a specialized skill, train as an apprentice, or seek a high school equivalency. LTC faculty and staff meet students where they are in life and help them get one step closer to achieving their goals. 
LTC is a nationally recognized technical college. The college was ranked the #2 two-year college in the nation for adult learners by Washington Monthly, #20 in the nation for two-year college educational outcomes by WalletHub.com, a top-150 two-year college by the Aspen Institute, a top 10 Bellwether Award finalist three out of the last four years, and the 2021 Large Business/Industry of the Year by the Chamber of Manitowoc County.
Approximately 800 students graduate from LTC each year, and LTC's associate degree graduates earn a median salary of $51,996 per year. In addition to the Cleveland campus, LTC serves students in Manitowoc and Sheboygan, and offers classes at additional sites throughout the district. Visit LTC at gotoltc.edu.