New Nursing Lab at Lakeshore Technical College's Manitowoc Campus Makes Nursing Assistant Program More Convenient
Demand for certified nursing assistants continues growing.
FOR IMMEDIATE RELEASE
8/02/2022
CLEVELAND, WI —
A recent search on indeed.com showed 148 available jobs for certified nursing assistants within a 25 mile radius of Manitowoc. To help fill those openings with qualified candidates, Lakeshore Technical College will begin offering nursing assistant program instruction in August in the newly constructed 1,440 square foot learning lab at its 600 York St., Manitowoc, campus. 
Students will use the new space, which includes four simulated patient rooms, for the lab portion of their course. The lab will be open a variety of days and times and an instructor will always be present.
Individuals at least 16 years old may take the two-credit course and earn a technical diploma. They are then eligible to take the State of Wisconsin Nursing Assistant Competency Examination. Upon passing, they can seek employment as certified nursing assistants. 
Looking ahead to the expected continued demand for graduates, Lakeshore's Vice President of Instruction James Lemerond says, "Starting in summer 2023, the nursing assistant program will be offered in our competency-based education format. This means students will have more flexibility to attend during dates and times that fit around their work and family commitments and take extra time to master clinical skills if needed. They will be able to practice in both our Manitowoc and Cleveland labs, whichever is more convenient."
An aging population in northeast Wisconsin continues driving demand for nursing services. According to census.gov figures, 21.8% of Manitowoc County's population is 65 years of age or older; in Wisconsin, 17.9% of the population is the same age. Only 16.0% of the overall U.S. population is age 65 or older.
Certified nursing assistants provide direct patient care for hospitals, nursing homes, adult day care centers, assisted living facilities, clinics, and home health care services. They monitor patients' health and help them with basic needs including eating, bathing, grooming, and mobility.
Nursing assistant program start dates are offered most months at Lakeshore. Students may still start in 2022 in August, September, or October.
For more information, contact Lakeshore's admission advisors at 920-693-1162 or visit gotoltc.edu/programs-and-courses/degree-programs.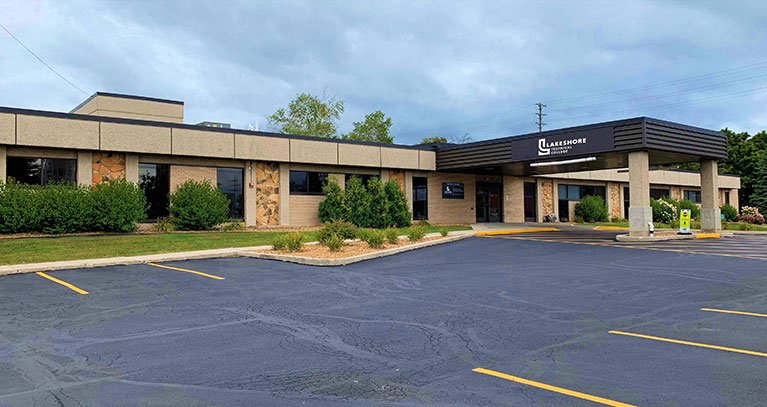 Lakeshore Technical College's campus at 600 York St., Manitowoc, where nursing assistant students will learn in a newly constructed lab starting in August.
About Lakeshore Technical College
Each year more than 8,000 people enroll in courses at Lakeshore Technical College. They rely on Lakeshore for job preparation, to earn a degree, upgrade a specialized skill, train as an apprentice, or seek a high school equivalency. Lakeshore faculty and staff meet students where they are in life and help them get one step closer to achieving their goals. 
Lakeshore Technical College is a nationally recognized technical college. The college was ranked the #2 two-year college in the nation for adult learners by Washington Monthly, #20 in the nation for two-year college educational outcomes by WalletHub.com, a top-150 two-year college by the Aspen Institute, a top 10 Bellwether Award finalist three out of the last four years, and the 2021 Large Business/Industry of the Year by the Chamber of Manitowoc County.
Approximately 800 students graduate from Lakeshore Technical College each year, and associate degree graduates earn a median salary of $54,048 per year. In addition to the Cleveland campus, Lakeshore serves students in Manitowoc and Sheboygan, and offers classes at additional sites throughout the district. Visit Lakeshore at gotoltc.edu gotoltc.edu.