FOR IMMEDIATE RELEASE
4/30/2019
CLEVELAND, WI —
Fifty-eight students from Lakeshore Technical College were inducted into the Beta Lambda Sigma Chapter of Phi Theta Kappa International Honor Society in a recent ceremony held at Lakeshore Technical College. A total of 144 students joined during this academic year.
Phi Theta Kappa (PTK), a community for high achieving students, is one of the largest and most prestigious honor societies in higher education. It is the only honor society that serves two-year colleges offering associate degree programs. Membership is based primarily on academic excellence and is extended by invitation only.
"We are incredibly proud of everything these LTC students have accomplished. Membership in Phi Theta Kappa is a way for us to honor our students who have demonstrated outstanding academic achievement," said LTC President Paul Carlsen. "In addition to the recognition, PTK offers students numerous opportunities for scholarships, leadership development, and service to their communities."
The 144 total new PTK members listed by their Wisconsin hometown:
Brillion
Cedar Grove
Eagle River
Fort Atkinson
Hartford
Hilbert
Howards Grove
Melissa Benton
Emily Hockenhull
Sarah DoBas
Jackson
Bethany Nicole Clay
Sarah Marks
Janesville
Kaukana
Kewaunee
Kiel
Ashley Hanlon
Kayla Kalista
Katie Ratajczak
Trace Woepse
Kohler
Manitowoc
Miranda Bashaw
Crystal Brey
Claudia Cedano
Dawn Curran
Namnansuren Dagiimaa
Andrew Edwards
Jessica Ryan Flores
Vicki Gatts
Douglas Hamm
Beau Jacques
Andrew Janke
Michael Koral
Kyle Kuehnl
Destinie Cheyenne Luckow
Michael Marlyere
Elizabeth Mehall
Shelby Rae Monka
Aaron Payne
Greta Pedersen
Kimberly Rohde
Bonnie Ruotsala
Damien Tadych
Scott Willecke
Pang Xiong
Scott Zipperer
Minocqua
New Holstein
Samantha Hansen
Jennifer Johnson
Krystal Tice
Oostburg
Alicia Hilbelink
Daniel Kelly
Candice Koropov
Jason Otte
Garywayne Ratliff
Ashley Teunissen
Silke Waldschmidt
Brandon Winkel
Plymouth
Laurie Edwards
Marvin Keenan
Gabriel Kerntke
Joshua Kerntke
Laura Klemme
Ogiene Layne Calivoso Manrique
Heather Taubel
Stuart Thiel
Stuart Zelle
Random Lake
Larry Killian
Alyssa Wenske
Sheboygan
Cassandra Arndt
Matthew Brown
Jeryka Zschneen Burkart
Juan Carlos Bustamante
Alexis Caserta
Jeremy Crego
Marissa Davies
Rebecca Deruyter
Steven Detiege
Katherine Susan Deuberry
Zachariah D. Dhein
Stephanie Frank
Jonathan Fritsch
Yasmin Maria Garcia
James Gee
Rachel Hafemann
Jeremy Jacquette
Michelle Jarvey
Hope Marjory Jean Jochimsen
Tanya Jurss
Mark Kaminski
Robert Keller
Joanna Klemme
John Kupsch
Chue Neng Lee
Xee Lee
Joshua Malson
Mallory Mata
Demi Mendez
Jessica Mendiola
Laura Monarrez
Trevor Parsons
Stephanie Peaslee
Brenda Perez Hernandez
Mariah Platz
Samantha Richter
Hannah Roberts
Amanda Roethel
Betty Rose-Ackley
Yessica Sanchez Beltran
Jade Sand
Kirsten Schellin
Robert Schmitt
Rodney Schulz
Tricia Senkbeil
Rebecca Smith
Chad Solberg
Katie Thao
Toby Vaness
Hailey Vanstelle
Michaela Wallace
Cristin Anna Lee Wassink
Rachel Williams
Amanda Xiong
Gary Yang
Naida Yang
Yueshia Yang
Sheboygan Falls
Thomas Bednarski
Amanda Lynn Green
Carson Meyer
James Rice
Hannah Schleicher
Haylee Sills
Elizabeth Sirvio
Adam Vickerman
Two Rivers
Kristin Heimerl
Loredana Ispas
Hannah Morse
Blake Piontek
Alyssa Pleasants
Destiny Schlies
Sarah Warner
Jodi Weier
Valders
Whitelaw
Kathleen Hagen
Macailey Zipperer
The new PTK inductees were asked to select an LTC staff or faculty member who was influential in helping them achieve their educational goals and lifelong dreams. The following recipients were honored at the ceremony: Rachel Graff, pharmacy technician program coordinator/instructor; Kelli Grasse, administrative professional/graphic and web design instructor; Rivi Hatt, TRIO advising coordinator; Jennifer Irish, early childhood education instructor; Megan Kuehl, general education and pre-college instructor; Janice Lettenberger, health and human services adjunct instructor; Amy Olson, human resources administration instructor; Jeremy Pagel, sociology instructor; Tiffany Perez Ferrando, English as a second language/adult basic education instructor; Mary Rathsack, business management instructor; Megan Schaalma, hotel and hospitality management instructor; Ning Zhang, nuclear technology instructor.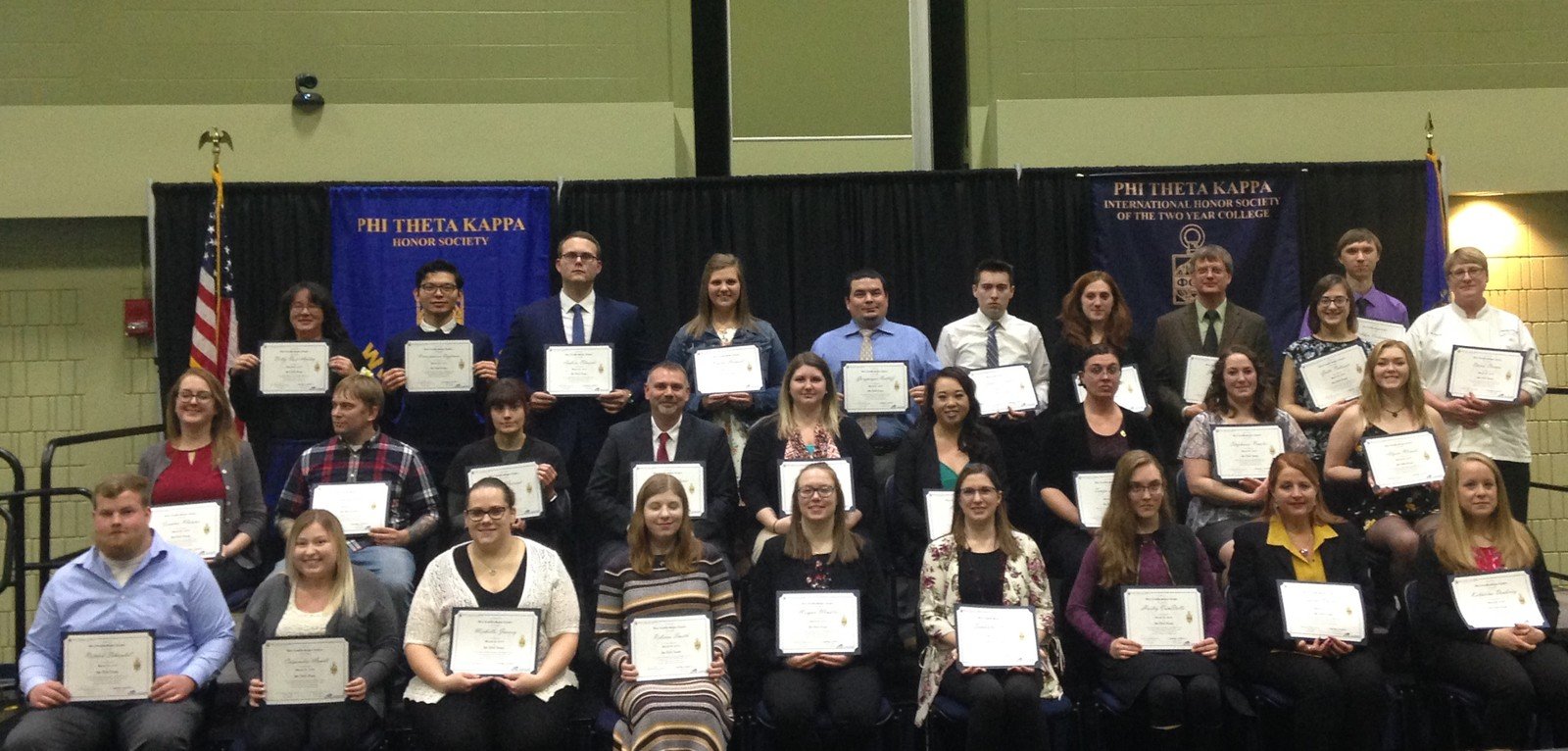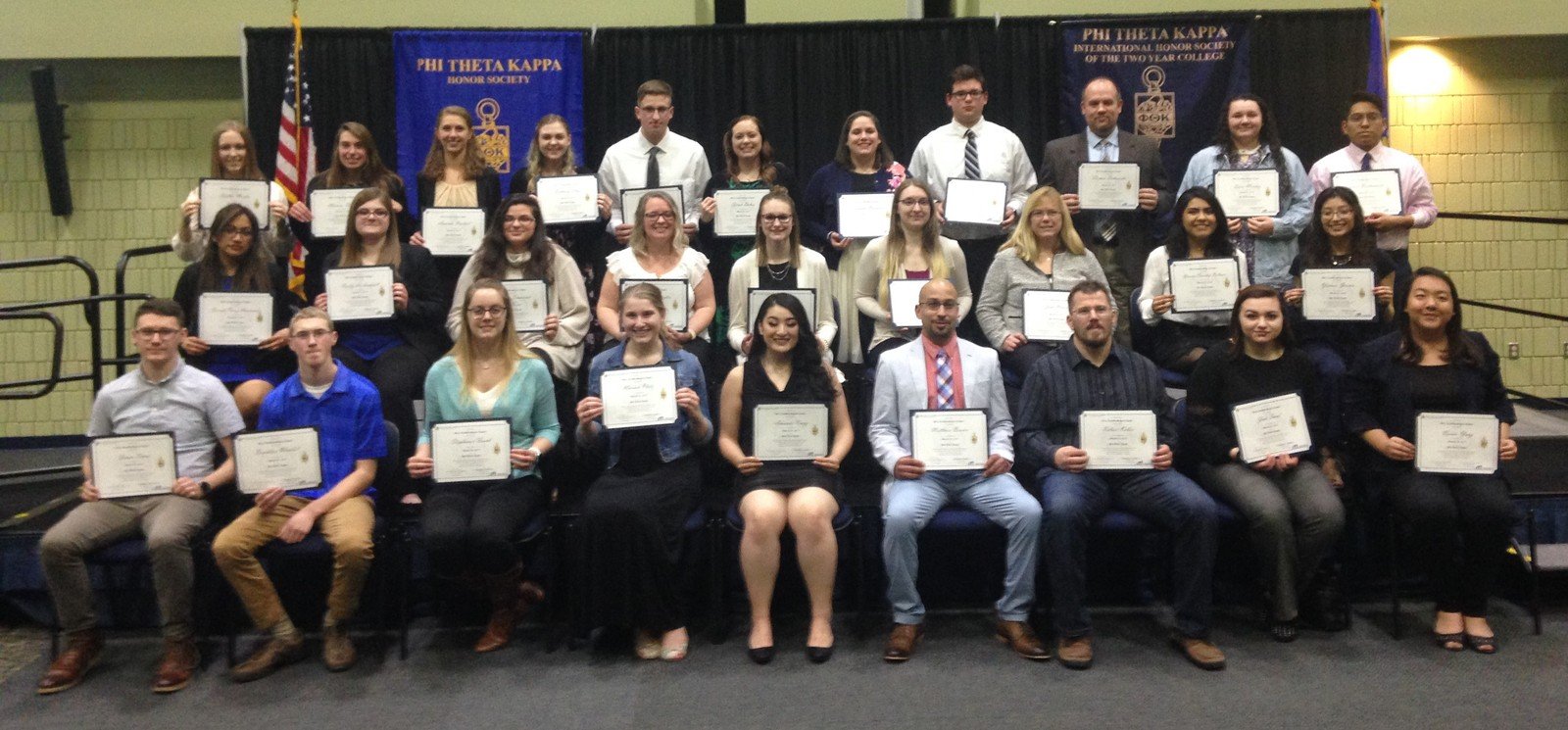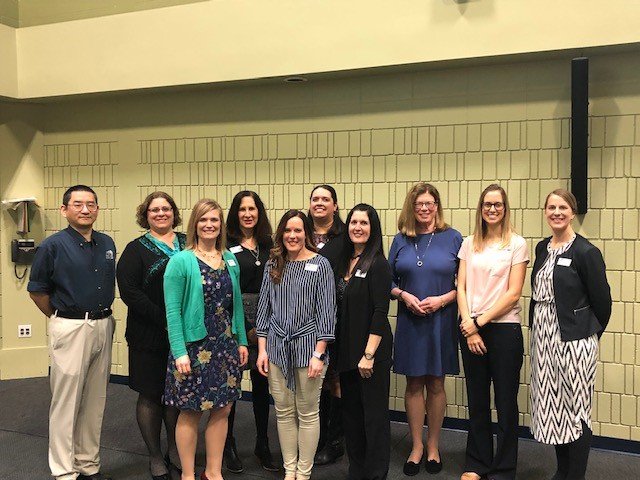 Press Slug
About Lakeshore Technical College
Each year more than 10,000 people enroll in courses at Lakeshore Technical College. They rely on LTC for job preparation, to earn a degree, upgrade a specialized skill, train as an apprentice, or seek a high school equivalency. LTC faculty and staff meet students where they are in life and help them get one step closer to achieving their goals.
LTC is a nationally recognized technical college. The college was ranked the #2 two-year college in the nation for adult learners by Washington Monthly, the #17 trade school in the nation by Forbes, #11 in the nation for two-year college educational outcomes by WalletHub.com, a top-150 two-year college for the fifth consecutive time by the Aspen Institute, and a top 10 Bellwether Award finalist.
Approximately 800 students graduate from LTC each year, and LTC's associate degree graduates earn a median salary of $47,800* per year. In addition to the Cleveland campus, LTC serves students in Manitowoc and Sheboygan, and offers classes at additional sites throughout the district. Visit LTC at gotoltc.edu.
*Source: 2019 LTC Graduate Outcomes report, 795 graduates contacted to complete the survey; 508 graduates or 64% completed the survey.