Puksich Named Nationwide Coca-Cola Academic Team Bronze Scholar
FOR IMMEDIATE RELEASE
3/20/2023
CLEVELAND, WI —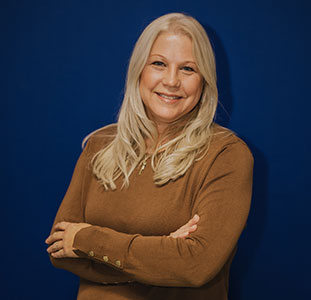 Melissa Puksich, a student at Lakeshore Technical College, has been named a 2023 Coca-Cola Academic Team Bronze Scholar and recipient of a $1,000 scholarship. 
The Coca-Cola Scholars Foundation sponsors the Coca-Cola Academic Team program by recognizing 50 gold, 50 silver, and 50 bronze scholars with nearly $200,000 in scholarships annually. Each scholar also receives a commemorative medallion. 
"The Coca-Cola Scholars Foundation has a long history of providing financial assistance to outstanding students at community colleges," said Jane Hale Hopkins, president of the Coca-Cola Scholars Foundation. "We are proud to partner with Phi Theta Kappa to make it possible for more deserving students to achieve their educational goals and support tomorrow's leaders of the global community."
Students are nominated for the academic team by their college administrators. Selection is based on academic achievement, leadership, and engagement in college and community service. Puksich, a business management program student, is a member of Lakeshore's Student Leadership Board, Phi Theta Kappa Honor Society, and TRIO.
Coca-Cola Academic Team members will be recognized in both local and statewide ceremonies and will also be recognized internationally during Phi Theta Kappa's annual convention, PTK Catalyst, to be held in Columbus, Ohio, April 20-22. 
"We thank the Coca-Cola Scholars Foundation for recognizing these student leaders and for investing in their futures," said Dr. Lynn Tincher-Ladner, president and CEO of Phi Theta Kappa. "Scholarships like these are integral to the success of these students in reaching their educational and career goals."
 
About Lakeshore Technical College
Each year more than 8,000 people enroll in courses at Lakeshore Technical College. They rely on Lakeshore for job preparation, to earn a degree, upgrade a specialized skill, train as an apprentice, or seek a high school equivalency. Lakeshore faculty and staff meet students where they are in life and help them get one step closer to achieving their goals. 
Lakeshore Technical College is a nationally recognized technical college. The college was ranked the #2 two-year college in the nation for adult learners by Washington Monthly, #4 in the nation for two-year college educational outcomes by WalletHub.com, a top-150 two-year college by the Aspen Institute, a top 10 Bellwether Award finalist three out of the last four years, and the 2021 Large Business/Industry of the Year by the Chamber of Manitowoc County.
Approximately 800 students graduate from Lakeshore Technical College each year, and associate degree graduates earn a median salary of $54,048 per year. In addition to the Cleveland campus, Lakeshore serves students in Manitowoc and Sheboygan, and offers classes at additional sites throughout the district. Visit Lakeshore at gotoltc.edu.