Sheriff Dan Hartwig Receives Wisconsin Technical College Distinguished Alumni Award
FOR IMMEDIATE RELEASE
11/6/2019
CLEVELAND, WI —
Manitowoc County Sheriff Dan Hartwig, a Lakeshore Technical College alumnus, has been selected by the Wisconsin Technical College District Boards Association as a 2019 Distinguished Alumni Award winner.  He was honored at an awards banquet held November 1 in Waukesha for his career success, leadership, lifelong learning efforts, and dedication to his community.
Hartwig is the first LTC graduate to be honored at the state level since the District Boards Association started recognizing alumni 21 years ago. Earlier this year, he was selected by LTC as the college's Alumnus of the Year.
"Our graduates go on to do great things, and we are proud of all Sheriff Dan Hartwig has accomplished since graduating from LTC. Just like all of our public safety graduates, Dan is the type person we want responding when someone in our family calls 911," said LTC President Dr. Paul Carlsen.
Hartwig, a Manitowoc County native, graduated from LTC in 1998 with an associate degree in police science, a program now known as criminal justice-law enforcement. He says he chose LTC because he would be able to work in law enforcement sooner than those who attended four-year colleges, and graduate with less debt. He was confident that with a great start at LTC, he would be able to fulfill his dream of getting elected sheriff of his home county. 
Upon graduating from LTC, Hartwig began as a deputy sheriff with the Manitowoc County Sheriff's Office. He fulfilled his goal to be sheriff in January of this year when he was elected sheriff of Manitowoc County. 
Hartwig has led an accomplished career. He was selected to attend the National Sheriff's Institute from where he graduated in April 2019. In 2018, he was selected to attend, and graduated from, the prestigious FBI National Academy in Quantico, Virginia, which was one year after he received the Trilogy Award from the FBI-Law Enforcement Executive Development Association. He graduated from Marian University in 2008 with his bachelor's degree in administration of justice. In 2015 Hartwig, was selected as a Future 15 award winner by The Chamber of Manitowoc County, and in 2007 he was honored as Manitowoc County's Officer of the Year.
Over the years, Hartwig took on multiple roles and responsibilities in addition to his regular duties in law enforcement, including serving as a Reserve Deputies Officer-In-Charge. He served 16 years on the Manitowoc County SWAT Team where he also was an assistant team leader. He also took on training duties for the sheriff's office, and became an adjunct instructor in the law enforcement programs at LTC and Fox Valley Technical College. 
Hartwig is active in the community. He is a Two Rivers High School football coach, a volunteer board member for The Haven of Manitowoc County homeless shelter for men, and a Kiwanis International member. He is a top fundraiser in Wisconsin for the annual Law Enforcement Torch Run benefitting Special Olympics.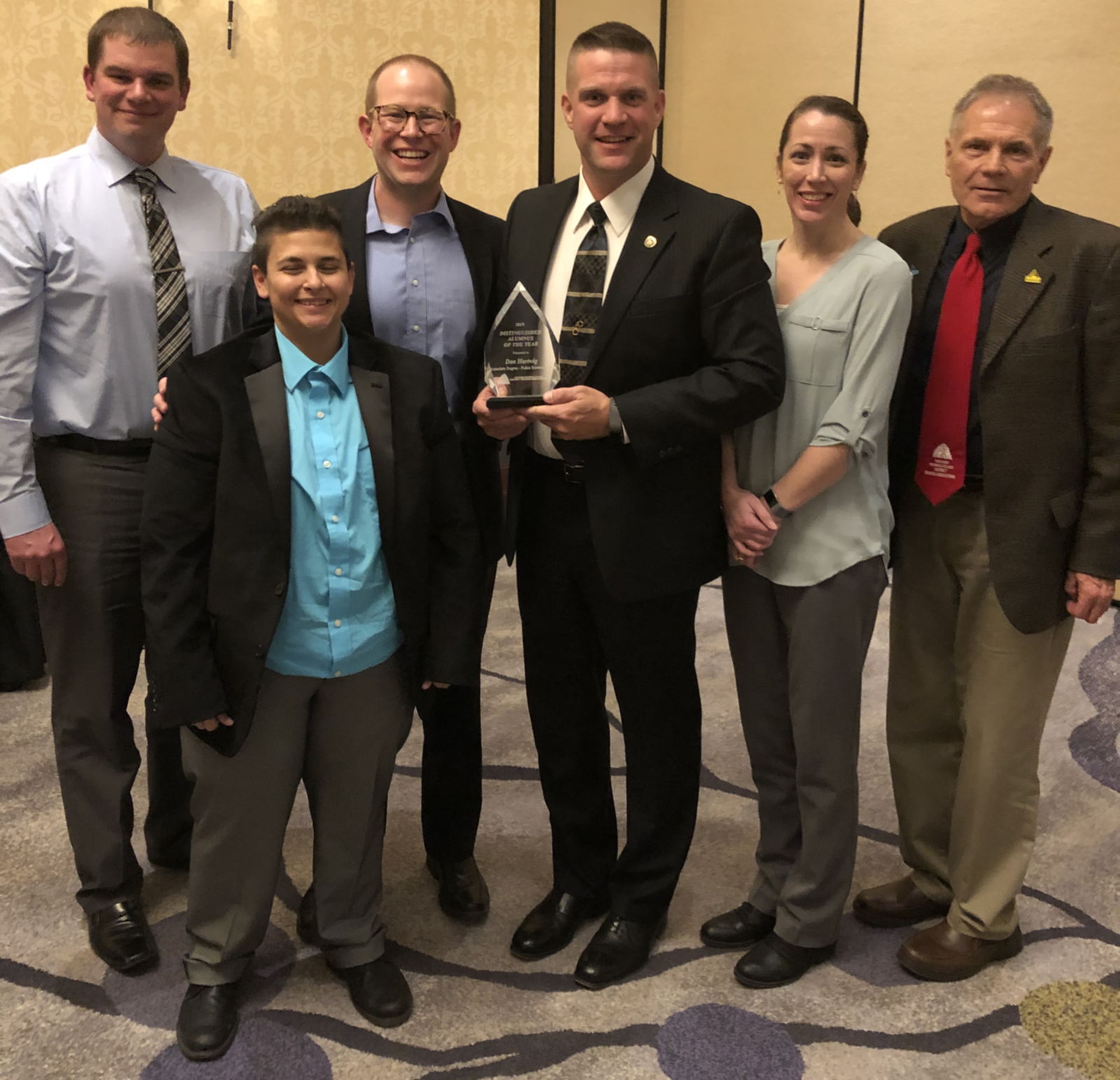 About Lakeshore Technical College
Each year more than 10,000 people enroll in courses at Lakeshore Technical College. They rely on LTC for job preparation, to earn a degree, upgrade a specialized skill, train as an apprentice, or seek a high school equivalency. LTC faculty and staff meet students where they are in life and help them get one step closer to achieving their goals.
LTC is a nationally recognized technical college. The college was ranked the #2 two-year college in the nation for adult learners by Washington Monthly, the #17 trade school in the nation by Forbes, #11 in the nation for two-year college educational outcomes by WalletHub.com, a top-150 two-year college for the fifth consecutive time by the Aspen Institute, and a top 10 Bellwether Award finalist.
Approximately 800 students graduate from LTC each year, and LTC's associate degree graduates earn a median salary of $47,800* per year. In addition to the Cleveland campus, LTC serves students in Manitowoc and Sheboygan, and offers classes at additional sites throughout the district. Visit LTC at gotoltc.edu.
*Source: 2019 LTC Graduate Outcomes report, 795 graduates contacted to complete the survey; 508 graduates or 64% completed the survey.