StudentSHARE Food Drive Provides Thousands of Items to Lakeshore Technical College Students
FOR IMMEDIATE RELEASE
6/10/2020
CLEVELAND, WI —
More than 100 Lakeshore Technical College students safely picked up and stocked their cabinets last week with thousands of food, personal grooming, and home care items donated by college staff, its student Dental Assistant and Welding Clubs, the Sheboygan County Food Bank, and Lakeside Foods.
Over three days, LTC staff distributed 106 bags of nonperishable food, 55 bags of personal and home care items, 100 gallons of milk, and 100 boxes of fresh produce.
"These items help meet the needs of our students so they can focus on their coursework and put their minds at ease when it comes to providing for themselves and their families," said LTC Director of Student Services Foua Hang.
"We've heard from our students that while some have been deemed essential workers and are picking up additional hours at work, others have had their hours cut, or lost their jobs completely. Whatever the situation, we know that a little goes a long way during this pandemic," added Hang.
Food insecurity exists among LTC students even during a good economy, according to Hang. The average age of an LTC student is 25, and many attend school while working full- or part-time and raising their families.
Students normally have access on campus to free food and personal care items, as well as career clothing, through the college's StudentSHARE program. With student access to campus limited during the pandemic, Hang knew the need for items was still there though a new distribution method needed to be coordinated. This distribution was the second offered by Lakeshore Technical College since the pandemic struck.
Students are advised to check their email during the summer for potential summer distribution dates.
For additional Lakeshore Technical College news, click here.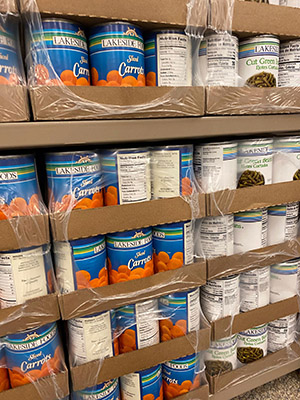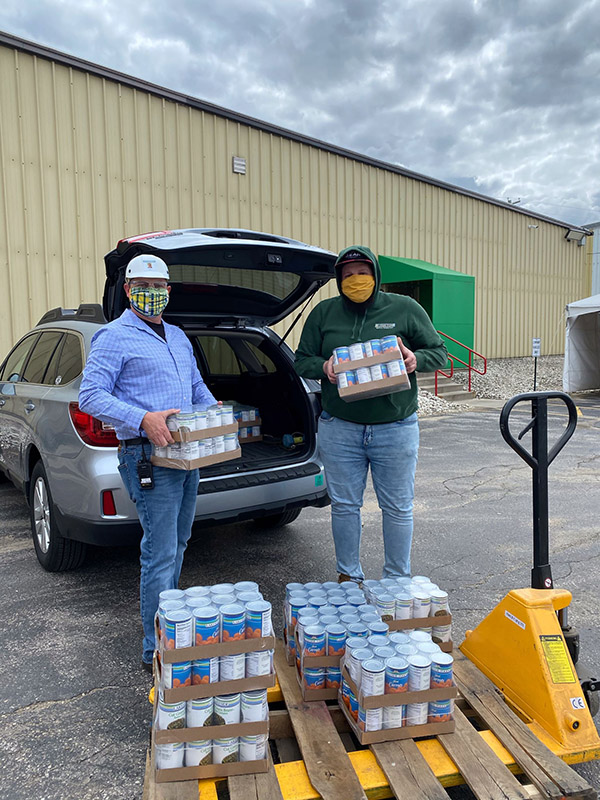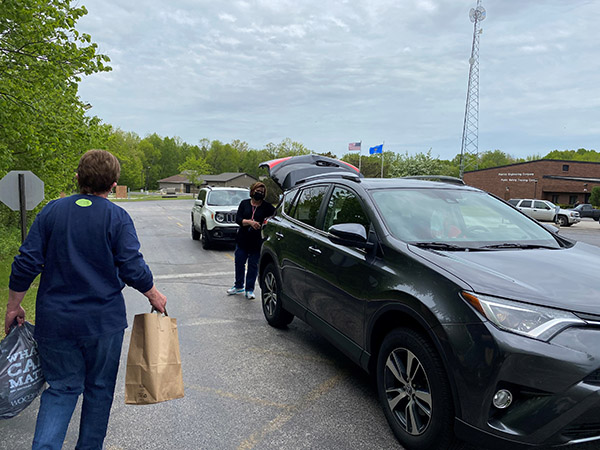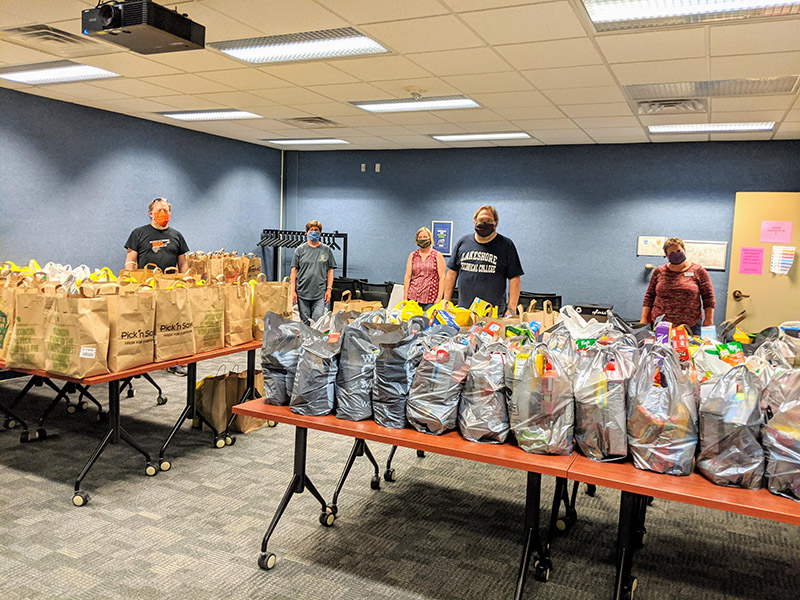 Bottom: Lakeshore Technical College staff safely distributed food, personal grooming, and home care items to over 100 students June 2-4 at its Cleveland campus. Top: Lakeside Foods donated canned vegetables.
About Lakeshore Technical College
Each year more than 10,000 people enroll in courses at Lakeshore Technical College. They rely on LTC for job preparation, to earn a degree, upgrade a specialized skill, train as an apprentice, or seek a high school equivalency. LTC faculty and staff meet students where they are in life and help them get one step closer to achieving their goals.
LTC is a nationally recognized technical college. The college was ranked the #2 two-year college in the nation for adult learners by Washington Monthly, the #17 trade school in the nation by Forbes, #11 in the nation for two-year college educational outcomes by WalletHub.com, a top-150 two-year college for the fifth consecutive time by the Aspen Institute, and a top 10 Bellwether Award finalist.
Approximately 800 students graduate from LTC each year, and LTC's associate degree graduates earn a median salary of $47,800* per year. In addition to the Cleveland campus, LTC serves students in Manitowoc and Sheboygan, and offers classes at additional sites throughout the district. Visit LTC at gotoltc.edu.
*Source: 2019 LTC Graduate Outcomes report, 795 graduates contacted to complete the survey; 508 graduates or 64% completed the survey.