FOR IMMEDIATE RELEASE
3/26/2019
CLEVELAND, WI —
The Wisconsin Technical College System (WTCS) Board and Lakeshore Technical College (LTC) honored Sargento Foods, Inc. on Tuesday evening with a 'Futuremaker Partner' award. Among other efforts, the partners work together to deliver apprenticeship opportunities and assure that what students learn in the classroom is what employers need in the field.
During the 2018-19 academic year, LTC is providing classroom instruction to 14 Sargento employees who are registered apprentices, meaning they are also receiving On-the-Job Training at the company. This "earn while you learn" approach infuses needed talent at Sargento immediately, while offering team members an opportunity to continued learning, growth and advancement.
In addition, Sargento team members serve on numerous LTC program advisory committees, which consistently involve industry in the design of college programs and courses. As a result, LTC students in programs as varied as Culinary Arts, Business Management and Electro-mechanical Technology benefit from the knowledge and experience of Sargento professionals. The result is quality instruction and graduates who are in high demand because they have a unique understanding of industry.
"The future of our workforce in Wisconsin depends on successful partnerships between business and educational institutions. That's why Sargento is committed to workforce development and is honored to receive this recognition from Lakeshore Technical College.  Our partnership has brought highly-skilled talent to our company and we look forward to building even more job opportunities to grow the Sargento Family," said Louie Gentine, CEO of Sargento Foods Inc.
With rapid changes in technology and the workplace, it is not only apprentices who continue to learn on the job. Sargento routinely looks to LTC for customized instruction and technical assistance that keeps team members' skills sharp and improves overall operational efficiency.
"This is typical of how our colleges work with employers across sectors and throughout the state," said WTCS Board President S. Mark Tyler. "But I have to say that these family-owned, Wisconsin businesses often have a unique appreciation for what our colleges do, and how to leverage that for the benefit of the company, team members and communities like Sheboygan, Manitowoc and so many others."
The value of these types of connections often results in companies' financial support of college students and operations. Sargento actively supports LTC's annual and scholarship funds.
"In addition to being an economic driver for the region and the state, Sargento is a valued college partner," said Lakeshore Technical College President Paul Carlsen. "Sargento supports strong collaboration with LTC across a broad range of initiatives, most notably the LTC Foundation and six program advisory committees."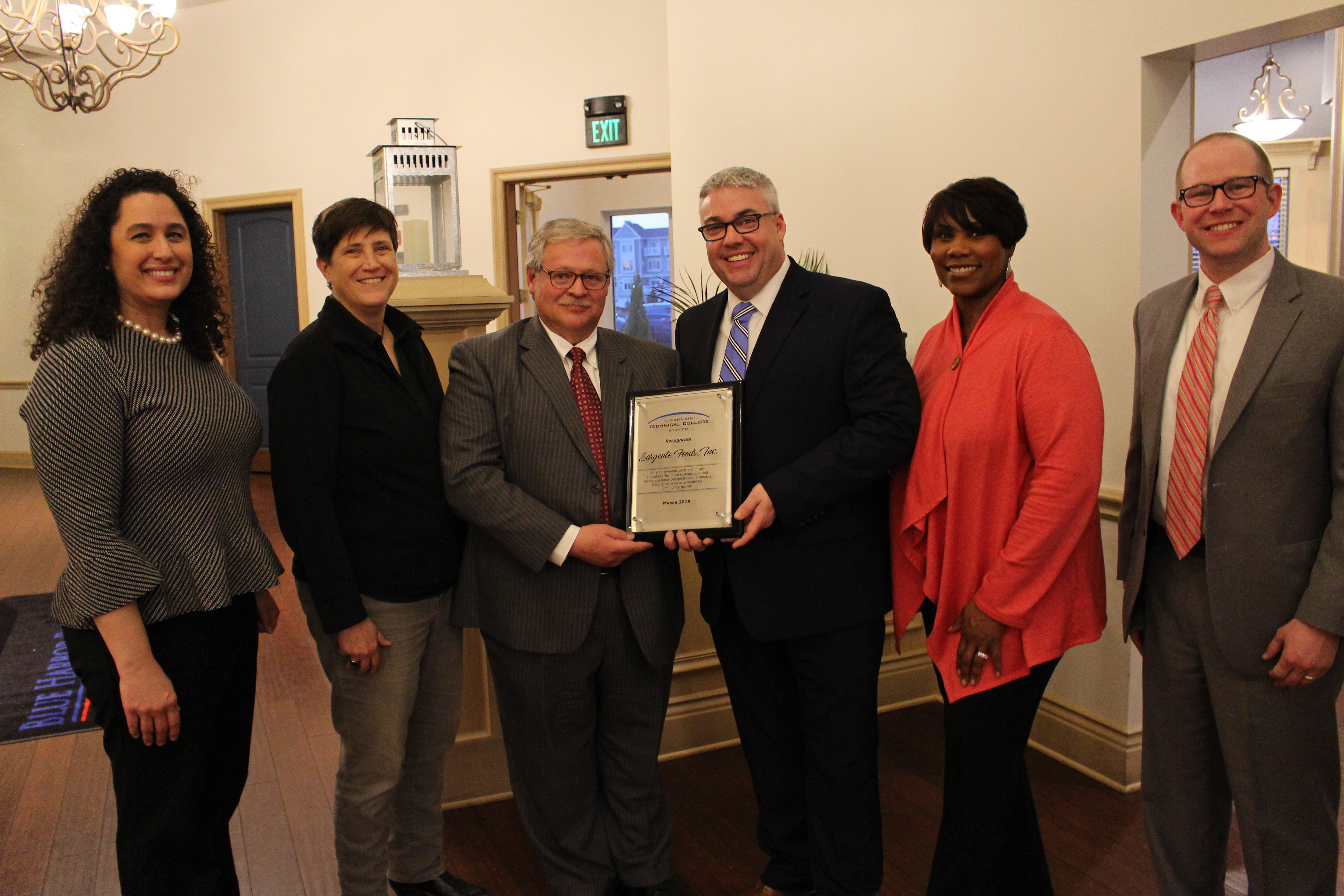 Press Slug
About Lakeshore Technical College
Each year more than 10,000 people enroll in courses at Lakeshore Technical College. They rely on LTC for job preparation, to earn a degree, upgrade a specialized skill, train as an apprentice, or seek a high school equivalency. LTC faculty and staff meet students where they are in life and help them get one step closer to achieving their goals.
LTC is a nationally recognized technical college. The college was ranked the #2 two-year college in the nation for adult learners by Washington Monthly, the #17 trade school in the nation by Forbes, #11 in the nation for two-year college educational outcomes by WalletHub.com, a top-150 two-year college for the fifth consecutive time by the Aspen Institute, and a top 10 Bellwether Award finalist.
Approximately 800 students graduate from LTC each year, and LTC's associate degree graduates earn a median salary of $47,800* per year. In addition to the Cleveland campus, LTC serves students in Manitowoc and Sheboygan, and offers classes at additional sites throughout the district. Visit LTC at gotoltc.edu.
*Source: 2019 LTC Graduate Outcomes report, 795 graduates contacted to complete the survey; 508 graduates or 64% completed the survey.