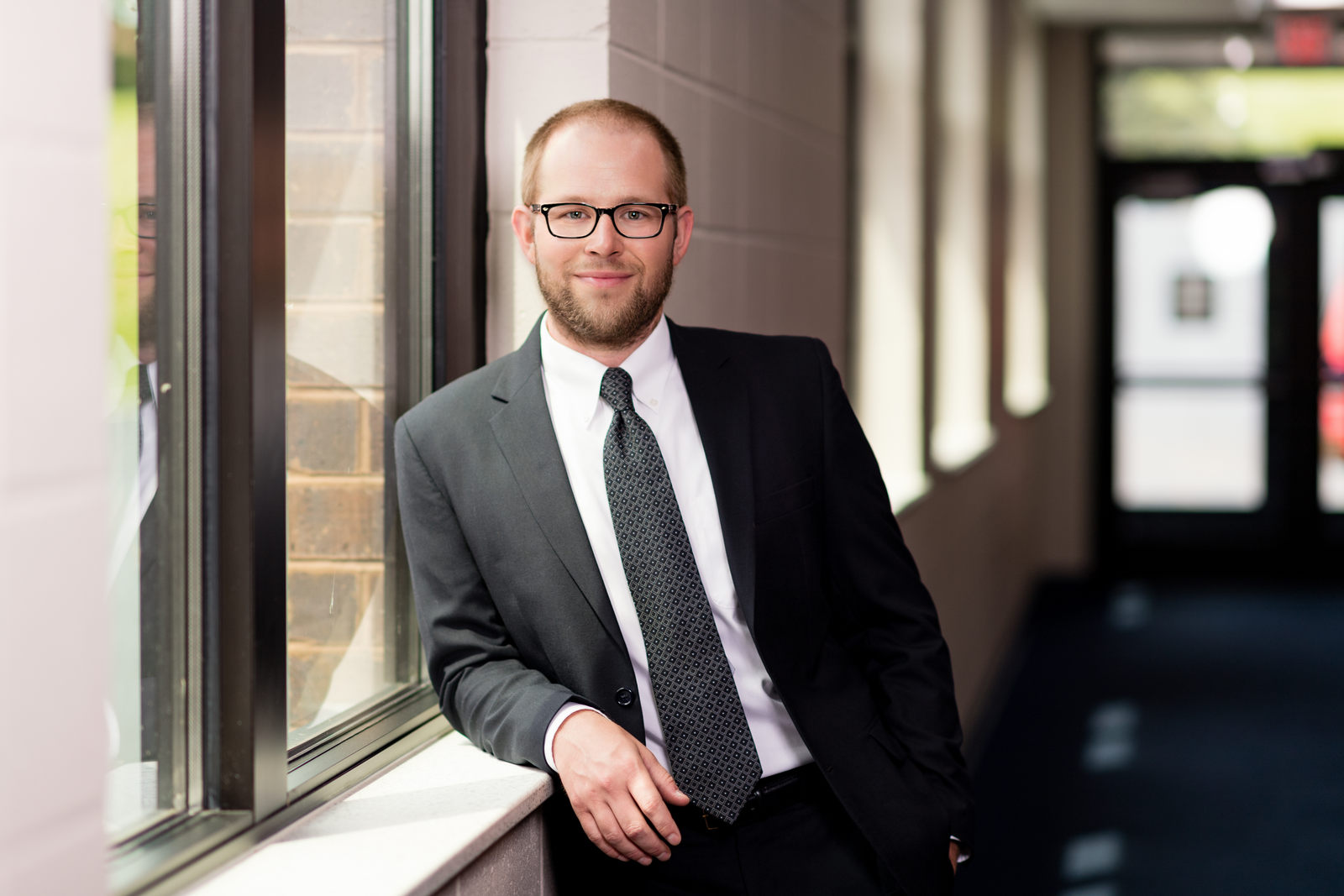 Dr. Paul Carlsen joined Lakeshore Technical College as the institution's 4th president in 2017. He leads a dedicated, student-focused team of 400+ who each make significant contributions to the transformation of the nearly 10,000 students served by the college each year.
Prior to joining Lakeshore Technical College, Paul served in a variety of leadership roles at the Louisiana Community and Technical College System and was an adjunct instructor of American Government at River Parishes Community College. Before working in higher education, Paul served in economic and workforce development roles at Louisiana Economic Development and the South Carolina Department of Commerce.
Paul holds a Bachelor of Arts from the University of Colorado, a Masters of Public Policy from the University of Denver, and a Doctor of Philosophy from the University of Georgia.
Paul and his wife, Christina, are the proud parents to two young daughters. Paul's family enjoy traveling, watching cartoons, sledding, and new adventures.
Local Engagement:
Paul is active on the following workforce and economic development boards in the Lakeshore region:
Bay Area Workforce Development Board
New North
Northeast Wisconsin Educational Resource Alliance
Progress Lakeshore
Sheboygan County Economic Development Corporation
National Activity:
In 2020, Paul was one of 25 community college leaders selected by the Aspen Institute for the inaugural cohort of their New President Fellowship. The Fellowship is a multifaceted nine-month program to help community college presidents in the early years of their tenure accelerate transformational change on behalf of students.
Paul has served on the American Association of Community College's (AACC) Commission on Research, Data, and Accountability since 2018. This commission focuses on research impacting the community college sector; identifying current and future trends and issues impacting community colleges and assist the association in the curation relevant resources for external stakeholders to address the identified trends and issues; advising association leadership on potential data sets that AACC may consider offering the sector; exploring local, state and national approaches for measuring, describing, and reporting student and institutional success.
In 2018 Paul testified in Washington D.C. as part of the Innovation Forum and Showcase held by the U.S. House of Representatives Committee on Education and the Workforce.  Invited by Rep. Glenn Grothman, Paul was one of only 23 participants from across the nation. He presented oral testimony on LTC's incumbent-worker training model called MicroMatch Upskilling, a unique combination of skills-based aptitude testing with a series of short-term educational seminars focused on robotics.
In 2017 Paul assisted in the election and in 2020 the subsequent reelection of LTC Board member, John Lukas as director-at-large on the Association of Community College Trustees (ACCT) Board. ACCT is a non-profit educational organization of governing boards, representing more than 6,500 elected and appointed trustees who govern over 1,200 community, technical, and junior colleges in the United States.
Publications:
Paul is the author of the following peer-reviewed publications:
"The (Questionable) Importance of New York at the Constitutional Convention" with Jac Heckelman. Journal of Early American History, 7: 1-25, 2017.
"State Bloc Versus Individual Delegate Voting at the Constitutional Convention: Did it Make a Difference?" with Jac Heckelman. Southern Economic Journal, 82(3): 781-800, 2016.
"A New Dataset of Delegate Positions on all Substantive Roll Calls at the U.S. Constitutional Convention" with Keith Dougherty, Jac Heckelman, and David Gelman. Historical Methods: A Journal of Quantitative and Interdisciplinary History, 45: 135-141, 2012.
Paul is the author of the following professional publications:
"Generational Difference: Transitioning from a Baby Boomer CEO to a Millennial CEO" Association of Community College Trustees (ACCT) Trustee Quarterly, 2018. Available at https://tinyurl.com/ybac3c92.
"South Carolina Innovation Plan" with David Clayton and Martin Ettlemeyer. Prepared at the request of the South Carolina Knowledge Sector Council, 2013. Available at https://tinyurl.com/yxwzhgba.
"The Economic Impact of the Military Community in South Carolina" with Lu Wang and David Clayton. Prepared at the request of the South Carolina Military Base Task Force, 2012. Available at https://dc.statelibrary.sc.gov/handle/10827/15172.
Contact President Carlsen:
Lakeshore Technical College
1290 North Avenue
Cleveland, WI 53015
1.888.GO TO LTC
Phone: 920.693.1000
Fax: 920.693.8078
Email: paul.carlsen@gotoltc.edu