Health & Early Childhood Facilities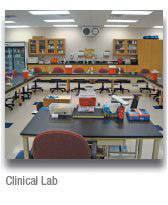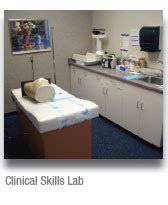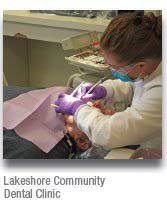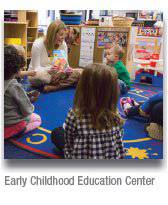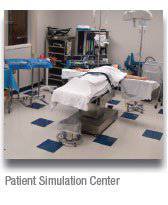 Making a difference
Because we want our students to be secure in their ability to help people when they are struggling, or in need of immediate care, we make sure they learn both inside the classroom and out in the real world. On our campus, LTC Health and Early Childhood Education students gain hands-on experience in our high-tech labs and education settings.
Patient Simulation Center
Our patient simulation labs are home to six patient simulators—SimMan, MetiMan, an adult female simulator, a birthing simulator and two pediatric simulators. Nursing students perform complete patient assessments and respond to various patient scenarios including cardiac, surgical and obstetrical situations.
Ophthalmic Lab
Ophthalmic Medical Assistant students appreciate lab space dedicated to eye care. In this environment, they can access equipment used for vision testing, optical repairs, and medical eye testing.
Clinical Skills Lab
The clinical skills lab is made up of a practice area, exam room, IV room, virtual IV computers and an evaluation room. Seven distinct areas provide the opportunity to practice skills including assessing patients, setting up tube feedings, inserting catheters, starting IVs and giving injections.
Dental Lab/Dental Clinic
Dental Assistant students are immersed in a clinical setting in our state-of-the-art dental lab. They gain first-hand experience when they see patients through the Lakeshore Community Dental Clinic, a project of our Dental Advisory Committee and LTC faculty and staff. The clinic provides dental care to between 550 and 700 patients every year.
Early Childhood Education Center
There's no other place like it on campus. This real-world setting—which serves as a full-time daycare—is filled with all the tools necessary for students preparing for child care careers. Two separate classrooms geared toward older and younger children offer observation windows for parents and instructors.
Clinical Lab
This classroom provides the lab environment for Anatomy and Physiology, and Microbiology courses. Medical Assistant students practice clinical laboratory and phlebotomy skills prior to their on-site placements in hospitals and clinics.
Human Patient Simulator Mobile Lab
LTC takes training on the road with it new, state-of-the-art mobile simulation lab. This lab offers emergency response and healthcare providers the latest, high-tech training. With the capacity to create specific medical scenarios, the mobile lab enhances clinical learning experiences and empowers healthcare providers to be problem-solvers in life-like scenarios.
Career Fields