Public Safety Training Center Facilities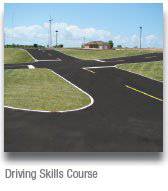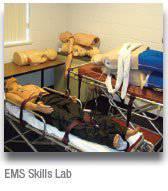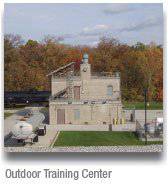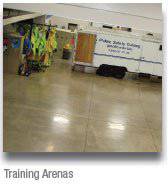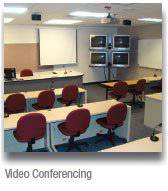 Train to be brave
Police officers, firefighters and paramedics need to be trained to make split-second decisions. That means real-world scenarios are a must in all of our public safety programs. Our state-of-the-art Public Safety Training Center prepares students to be everyday heroes on the job.
Driving Skills Course
The LTC Driving Skills Course offers the most advanced and high tech driving training in the area. Its state-of-the art roadway, lighting and signaling technology prepare emergency vehicle operators for on-the-job encounters.
Outdoor Training Center
The 15-acre outdoor training grounds are equipped with 17 specific simulator training stations that include numerous hazardous materials props, a two-story computerized search and rescue building used for hands-on emergency response and fire training.
EMS Skills Lab
In this hands-on environment, EMT, paramedic and fire medic students apply practical skills including patient assessment, CPR, injections and medication administration and treating trauma injuries like burns and musculoskeletal injuries. Private testing rooms give students more secluded areas to complete skills assessments.
Training Arenas
Three arenas offer students open areas to receive realistic training. Criminal justice—Law Enforcement students use the training arenas to practice self-defense techniques, handling fire arms, and using a TASER. In the arenas, fire medic students learn to dress out, and handle and maintain firefighting equipment. The arenas are also used for seminars
including confined space and hazardous materials training.
Video Conferencing
In addition to traditional classrooms, a video conferencing classroom allows LTC to conduct courses in cooperation with technical colleges and area fire, EMS, and police departments across the state.
Career Fields