Sleeves Up For Veterans Blood Drive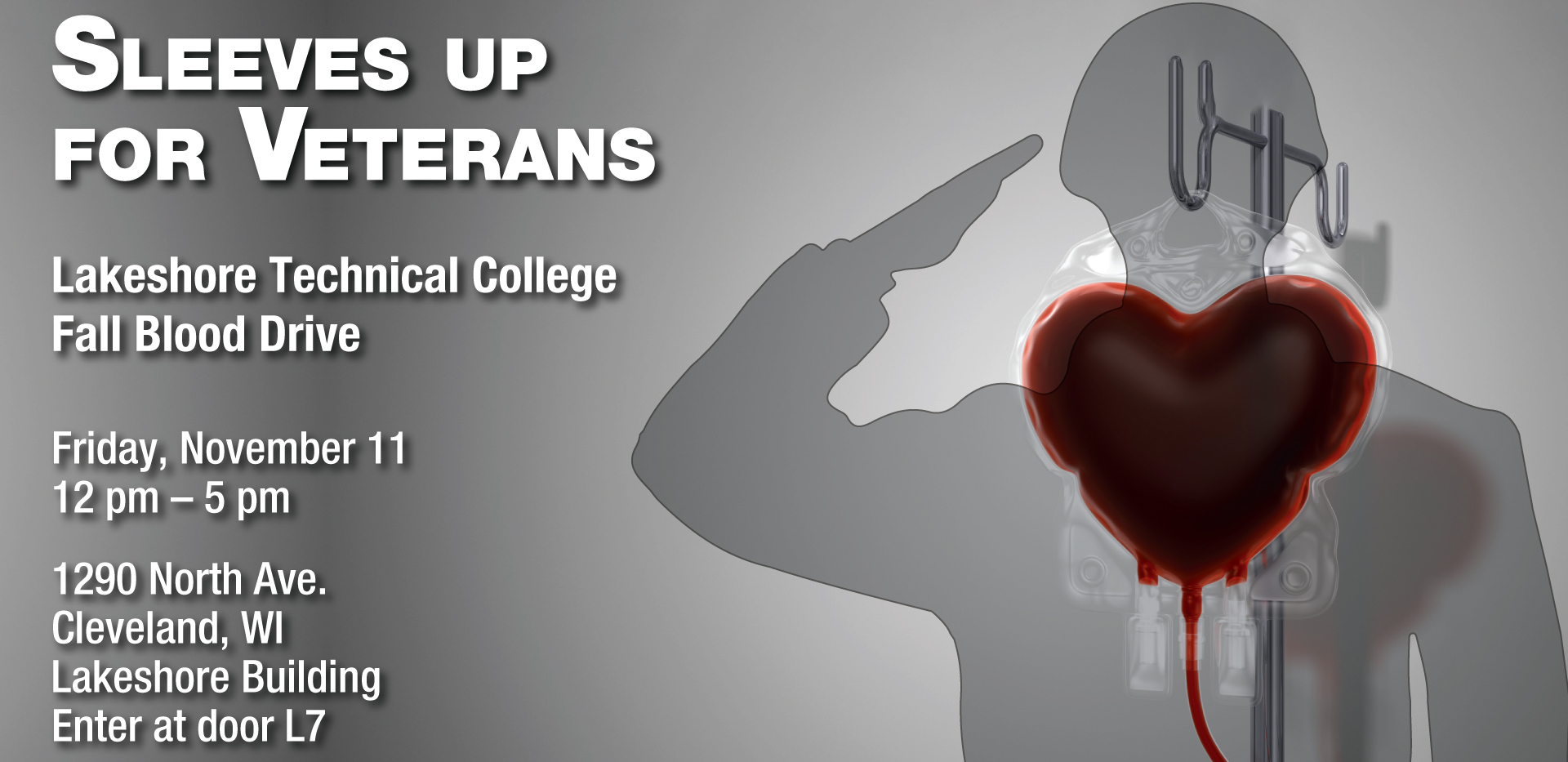 Please note: you do not need to give blood to attend the admissions event!
Just because COVID-19 hit, doesn't mean people from all walks of life had other health issues/complications go away. People across our area still suffer from:*
Cancer

Ideal Donation Type

Platelets donation, because certain cancers and cancer treatments prevent patients from producing their own.

Ideal Blood Type

A positive, A negative, B positive, O positive, AB positive and AB negative

Physical Trauma

Ideal Donation Type

Power Red, because red cells carry oxygen throughout the body and are frequently given to trauma and surgery patients.
AB Elite plasma donation, because AB plasma is needed to help stop bleeding. Call 1-800-RED CROSS to make an AB Elite appointment.

Ideal Blood Type

For Power Red: O positive, O negative, B negative, A negative
For AB Elite: AB positive, AB negative

Sickle Cell Patients

Ideal Donation Type

Whole blood, especially from African-American donors, because sickle cell patients require multiple transfusions and must be very closely matched to the donor's blood type, usually from the same racial and ethnic group.

Ideal Blood Type

Burn Patients

Ideal Donation Type

AB Elite, because plasma helps maintain blood pressure and other vital functions.

Ideal Blood Type

AB positive, AB negative. Type AB, the universal plasma donor's blood can be given to any patient needing plasma. Make an even greater impact for patients in need by giving an AB Elite plasma donation.

Give Plasma

Chronic Diseases

Ideal Donation Type

A single whole blood donation can help more than one person.

Ideal Blood Type

All blood types are needed
Appointments Required for the Blood Drive
If you are healthy, please consider donating!
Admissions Event 
Find out more information about our 70+ degree programs
Take a tour
Learn about options for completing a high school credential (GED/HSED) or taking English Language Learning (ELL) classes
Meet with the healthcare dean and instructors
and much more!
Now is a great time to join the LTC Family! No application fee, no ACT/SAT testing required, 74.4% of students who filed a FAFSA received financial assistance, AND $54,048 is the median salary of LTC associate degree graduates six months after graduation!
*Source: https://www.redcrossblood.org/donate-blood/how-to-donate/how-blood-donations-help.html