Child Care Continuing Education
Meet your continuing education requirements OR enroll for personal interest. ALL are welcome!
| Seminar Title | Date | Time | Class # | Fee | Room |
| --- | --- | --- | --- | --- | --- |
| Messy Process Art: Bringing out the Artist in Every Child | Sept. 27, 2021 (M) | 6:30 - 8:30 p.m. | 64866 | $25 | A220* |
| Calming Corner/Safe Space | Nov. 29, 2021 (M) | 6:30 - 8:30 p.m. | 65105 | $25 | A224* |
*A224: Room A224 is in the Agriculture and Energy Building. Use West Campus Drive entrance.
 
Please have your Registry Number with you to receive credit.
ALL CLASSES HAVE BEEN APPROVED WITH THE REGISTRY.
Course Descriptions
Messy Process Art - Bringing out the Artist in Every Child
Have you heard the phrase: "Process vs. Product" in regards to children's art? Do you struggle to find the balance between process and product art, or are you someone who doesn't love the mess? Join us in a hands-on exploration of messy process art. Spend an evening playing with process art so that you can truly understand the benefits that children receive when given the chance to explore art in a playful, messy way.
Presenter - Stephanie Winkel
Working with the "Whole Child"
Adults have worked hard to become who they are. Reconnect with your inner child through this course to service the whole child. Together, we will assess children in their community through development, play, talk, and more.
Presenter - See ViXai Thao 
Calming Corner/Safe Space
The Calming Corner or Safe Space is showing up in classrooms and centers everywhere. Are you using one? Do you know how to use it properly? Come join me and we will talk about what items to put in the corner, discuss the difference between a Time Out and the Calming Corner, and how to use a calming corner properly to help children learn self-regulation. 
Objectives: 
You will learn how to offer the calming space to children.
You will learn what types of items to put in the calming space to help children.
You will learn where to place the calming place in the classroom to be beneficial.
You will learn how to use a calming place as a support for children. 
Presenter: Polly Kaat
About the Presenters
John Wallschlaeger is known for starting Crisis Intervention Training (CIT) in Wisconsin. Retired for five years from Appleton Police Department, he now works for Pillars, formerly Homeless Connections, in Appleton doing street outreach.
John continues to do Crisis Intervention training on both a local and national basis and helps communities grow their own CIT initiatives.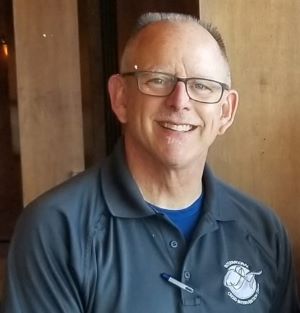 See ViXai Thao is a longtime resident and proud to call Manitowoc home. He holds both a Master of Social Work with a dual emphasis in School and Clinical Mental Health practice and Bachelor of Science in Human Development from the University of Wisconsin-Green Bay. Currently, he works as a School Social Worker/Counselor in a middle school with the Manitowoc Public School District, and formerly in Higher Education-Student Affairs. During his free time, See can be found in the community volunteering with agencies addressing domestic violence, youth development programs, diversity and inclusion, physical and mental health awareness, and mentoring at-risk youth, teaching life skills and college-career readiness.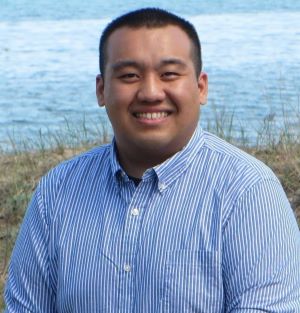 Polly Kaat has earned her BA from Kendal College of Education, Chicago, Ill in Early Childhood Education. She has taught pre-k for 10 years at Head Start, prior to becoming their Education/Disability Manager. She has experience as both a childcare teacher and director. Now retired, she continues to work as a substitute teacher. Developmentally Appropriate Practice's and Behaviors are her passion. 
 
REGISTER
ONLINE with company bill information or download a registration form.
To register by phone with a credit card, call 1.888.GO TO LTC (1.888.468.6582) Ext. 1366
For questions or detailed information, call Wendy at 920.693.1167, or e-mail wendy.holschbach@gotoltc.edu.