Meet your continuing education requirements OR enroll for personal interest. ALL are welcome!
| Seminar Title | Date | Time | Class # | Fee | Room |
| --- | --- | --- | --- | --- | --- |
| Courageous Conversations:Interpersonal Violence and Consent for Youth | *** |   |   |   |   |
| Courageous Conversations:Interpersonal Violence and Consent for Youth | *** |   |   |   |   |
| Understanding Children Living in Multiple Households | Mar 29, 2021 (M) | 6:30 - 8:30 p.m. | 25537 | $25 | (in-person) |
| Understanding Children Living in Multiple Households | Mar 29,2021 (M) | 6:30 - 8:30 p.m. | 25738 | $25 | WEBINAR |
| Crisis Intervention for Children – Know the Warning Signs! | Apr 26, 2021 (M) | 6:30 - 9:30 p.m. | 25538 | $25 | Lake MI Conference Room (In-person) |
*A224: Room A224 is in the Agriculture and Energy Building. Use West Campus Drive entrance.
**L177: Centennial Hall West is in the Lakeshore Building, lower level. Use East Campus Drive entrance.
***This seminar is not on our current schedule. If you are interested in this topic, please contact us at 920.693.1167 or workforce.soutions@gotoltc.edu.
Please have your Registry Number with you to receive credit.
ALL CLASSES HAVE BEEN APPROVED WITH THE REGISTRY.
Course Descriptions
Understanding Adverse Childhood Experiences
ACEs (Adverse Childhood Experiences) are serious childhood traumas that can result in toxic stress. Prolonged exposure to ACEs can create toxic stress, which can damage the developing brain and body of children and affect overall health. Toxic stress may prevent a child from learning or playing in a healthy way with other children, and can cause long-term health problems.
Presenter: Katy Pruitt
Farm to Early Childhood Education - Gardening and Cooking with Young Children
Join Kim Wahl from Rooted in an in-depth exploration of gardening in early childhood. Kim will lead the participants in hands-on gardening experiences, discussions on gardening in small spaces, ways to engage families in the garden, and share resources with educators that can be used directly in a classroom. Additionally, Kim will also discuss how farm to ECE addresses social and racial equity and provides opportunities for child development from social-emotional skills to cognitive thinking. She will also touch on how to use gardens as healing for children experiencing trauma. Whether you are a beginning gardener, prospective gardener, or seasoned veteran, all levels are welcome to attend, learn, and share! Farm to ECE is just plain fun so join us as we overcome fears and barriers to doing these activities and invite you to play along as well!
Presenter: Kim Wahl
Courageous Conversations: Interpersonal Violence and Consent for Youth
Join Safe Harbor of Sheboygan County staff to unpack elements of interpersonal violence and sexual assault while learning how to have conversations about consent with youth. Safe Harbor staff will explore and discuss themes of trauma, triggers, dynamics of power and control, consent for kids, and what to do if you suspect abuse as a child care professional.
Presenters: Patrick Neuenfeldt, M.S.Ed., and Cassie Reilly
Mindfulness and Me: Yoga with Young Children
Want to teach new gross motor activities as well as teach children self -regulation skills? Join us in this session to learn how to incorporate yoga into your childcare session. We will go through child-friendly yoga poses/moves, resources to use in the classroom, and learning tools for teaching children to practice yoga. Stephanie will go over techniques to teach children how to be mindful, as well as the correct breathing techniques when practicing yoga. 
Participants will be asked to try yoga poses out in the session, so please wear socks. Bring a towel or yoga mat if desired, but not required.
Presenter: Stephanie Winkel
Crisis Intervention
Disruptive behavior is dealt with each and every day by parents, teachers, child care providers and caregivers. Disruptive as a word means different things to different people. In this class we will discuss the challenges educators and others who work with children face. We will talk about things to look out for and how early intervention can be a huge win for everyone. This will include some of the techniques you can use to help children through the stress of the educational environment.
Understanding Children Living in Multiple Households
The family unit is ever changing. Children today are living with dual parents, some with a single parent, and others with an adult other than their parents. Utilizing a person-centered strength-based approach; caregivers and adults, will learn to meet the needs of a child's psychosocial and emotional wellbeing while living in multiple households.
About the Presenters
John Wallschlaeger  is known for starting Crisis Intervention Training (CIT) in Wisconsin. Retired for five years from Appleton Police Department, he now works for Pillars, formerly Homeless Connections, in Appleton doing street outreach.
John continues to do Crisis Intervention training on both a local and national basis and helps communities grow their own CIT initiatives.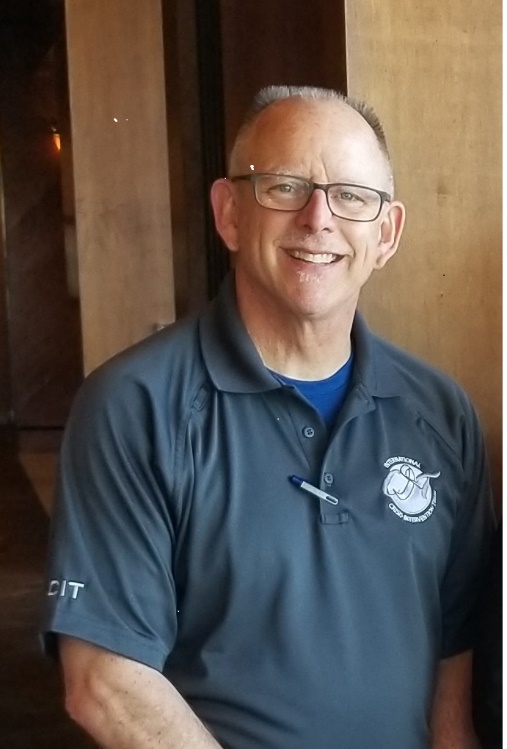 Patrick Neuenfeldt grew up in central Wisconsin, attended the University of Wisconsin La Cross for his Masters of Science in Education and currently resides in Manitowoc with his husband Greg. In his professional career he has served institutes of Higher Education both in the University of Wisconsin System and in the Wisconsin Technical College System for over 15 years. Currently, his professional career is focused on Domestic Violence and Sexual Assault Prevention Education through Safe Harbor of Sheboygan County. Patrick is passionate about serving his community through his work in Prevention Education with Safe Harbor, as a trustee on the Manitowoc Public Library Board, and as President of PFLAG Manitowoc County. 
Katy Pruitt has worked with many diverse populations impacted by trauma, and the systems that serve them, since 1994.  For the last 11 years, Katy has partnered with many in Sheboygan County to better serve individuals and improve system responses. Katy became especially interested in understanding more about trauma and trauma informed care (TIC). Katy previously served as Director of Services of Safe Harbor of Sheboygan County and is currently Trauma Informed Care Coordinator for Sheboygan County Health and Human Services. She continues to work towards improving services and systems to better respond to the impacts of trauma not only for those served in our community, but also those professionals supporting and serving our community.  Katy completed a B.S.Ed. with special emphasis on nonviolence and community building and change, as well as completed a 2 year master's program in Integrative Psychology focusing on the integrated healing of mind, body and spirit. 
Cassie Reilly has been working at Safe Harbor for six years.  In that time she has worked with families, youth, and individuals focusing on connecting families with community resources after being impacted by domestic violence and/or sexual assault.  She has continued to stay updated with best practices related to working with youth and families impacted by trauma.  She has co-led the youth program at Safe Harbor focusing on advocating for youth and families along with providing support groups and individualized advocacy and therapy for youth. Cassie has also spend a lot of time in the community presenting on topics such as sexting, safe dating, healthy relationships, internet safety,  along with prevention and education of domestic violence and sexual assault.   Cassie works under a trauma informed lens to make sure that all youth and families are understood on their process of healing and learning about themselves.  Cassie's goal is to empower youth and families to create positive change through best learning effective coping skills and understanding their emotions. 
Kim Wahl is very excited to be a part of the farm to school (F2S) and farm to early care and education (ECE) team as the Education Director for Rooted. With over 20 years of experience as a teacher, leader, and learner in the field of education, Kim has a great love of life-long learning. She has taught courses and workshops focused on biology, agriculture, garden-based education, and farm-based education-including farm to ECE. Kim promotes a growth mindset and is continually inspired by her work and by her family. She looks forward to working with people of all ages as they learn and grow together while connecting to sustainable food system efforts and initiatives statewide and nationally. 
Stephanie Winkel is a nationally accredited family child care provider in Neenah, WI. In 2012, she graduated from UW-Oshkosh with a bachelor's degree in Early Childhood-Early Adolescence Education with a minor in Mathematics. After graduating, Stephanie opened up Twinkeling Stars Preschool and Child Care, an in-home child care licensed by Wisconsin Department of Children and Families. Since opening her doors, Stephanie has become nationally accredited through NAFCC, a member of the WFCCA Board, received her Preschool Credential through UW-Platteville, and has become a certified Eco-Friendly Child Care. In addition, Stephanie has become a registry trainer in order to share her passion for teaching with other early childhood professionals. 
ViXai Thao is a longtime resident and proud to call Manitowoc home. He holds both a Master of Social Work with a dual emphasis in School and Clinical Mental Health practice and Bachelor of Science in Human Development from the University of Wisconsin-Green Bay. Currently, he works as a School Social Worker/Counselor in a middle school with the Manitowoc Public School District, and formerly in Higher Education-Student Affairs. During his free time, See can be found in the community volunteering with agencies addressing domestic violence, youth development programs, diversity and inclusion, physical and mental health awareness, and mentoring at-risk youth, teaching life skills and college-career readiness.
REGISTER
ONLINE with company bill information or download a registration form.
To register by phone with a credit card, call 1.888.GO TO LTC (1.888.468.6582) Ext. 1366
For questions or detailed information, call Ruth at 920.693.1167, or e-mail ruth.semph@gotoltc.edu.