Kids have been bullying each other for generations. The latest generation, however has been able to utilize technology to expand their reach and the extent of their harm. This phenomenon is being called cyberbullying, defined as: "willful and repeated harm inflicted through the use of computers, cell phones, and other electronic devices." Moreover, youth use technology to communicate with their peers in a variety of both positive and problematic ways. This presentation will cover a broad overview of cyberbullying, social networking, and sexting, including issues educators and professionals serving youth need to know about how youth use and misuse technology to cause harm to their peers. The workshop will define and provide examples of cyberbullying and discuss the role of teens and adults in preventing and responding to inappropriate online behaviors. It will also describe many of the online environments popular among adolescents today and strategies to use to make sure they are used safely and responsibly.
| Seminar Title | Date | Time | Class # | Fee | Room |
| --- | --- | --- | --- | --- | --- |
| CyberBullying |   |   |   |   |   |
About the Presenter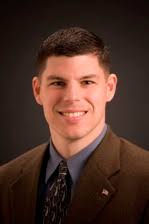 Dr. Justin W. Patchin is a professor of criminal justice at the University of Wisconsin-Eau Claire. He received his Ph.D. from Michigan State University. Since 2002, he has been exploring the intersection of teens and technology, with particular focus on cyberbullying and social networking. He travels around the United States and abroad training educators, counselors, law enforcement officers, parents, and youth on how to prevent and address the consequences of cyberbullying. Dr. Patchin is Co-Director of the Cyberbullying Research Center and has written seven books and numerous articles on adolescent behaviors online.
REGISTER
ONLINE with company bill information or download a registration form.
To register by phone with a credit card, call 1.888.GO TO LTC (1.888.468.6582) Ext. 1366
For questions or detailed information, call Workforce Solutions at 920.693.1675, or e-mail workforce.solutions@gotoltc.edu.