International Trade Webinars
How to Anticipate, Survive and Thrive During Trade Disruptions
| Seminar Title | Date | Time | Class # | Fee | Room |
| --- | --- | --- | --- | --- | --- |
|   |   |   |   |   |   |
Course Descriptions
This webinar series will educate, and provide needed context on the drivers of the international trade; and equip stakeholders with the necessary tools to adapt and manage trade disruptions by providing practical solutions to trade compliance challenges.
Understanding U.S. Sanctions Compliance (101) Webinar
Governments typically impose economic sanctions to alter the strategic decisions of states and non-state actors that threaten their interests or violate international norms. In the United States, the Department of Treasury's Office of Foreign Assets Control (OFAC) administers and enforces economic and trade sanctions based on U.S. foreign policy and national security goals.
There are severe regulatory penalties for noncompliance, for both the individual and the organization. Businesses may also be at risk of significant reputational harm for any infringements. Proper sanctions compliance training can help to avoid that kind of damage. This course provides an overview of the economic sanction programs administered by the OFAC, including their key provisions and targets. It explains practical applications of the OFAC regulations, the penalties for noncompliance and how to recognize potential problems and avoid violations.
US Export Control (Export Administration Regulation)(101)
The training will cover the information exporters need to know to comply with U.S. export control requirements on commercial goods, and other items subject to the Export Administration Regulations (EAR). Further it will focus on what items and activities are subject to the EAR; how to determine export control classification number (ECCN); steps to take to determine the export licensing requirements; when an exporter can export or re-export without applying for a license. This is an introductory course to understanding an exporters' obligation under the EAR.
United States Mexico Canada Agreement (USMCA)
USMCA is the new NAFTA. After 25 years, the United States, Canada, and Mexico have approved the agreement which will go into force on July 1, 2020. The USMCA's entry into force symbolizes the beginning of a new chapter for North American trade by supporting more balanced, reciprocal trade, and stronger economic development in North America.  The USMCA contains enhancements and modernized approaches to rules of origin, agricultural market access, intellectual property, digital trade, financial services, labor, and numerous other sectors. The course will teach you how USMCA is going to impact your business.  Learn what the new changes mean for you and how it will affect your current NAFTA process. USMCA will be in effect July 1, 2020.
About the Presenter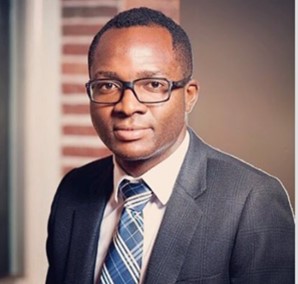 Ngosong Fonkem, is an attorney at Page•Fura, P.C., a firm that provides companies of all sizes with business-practical representation on all aspects of Customs & International Trade Law. He is a trade compliance lawyer with broad experience in diverse business sectors in the USA and internationally. He has worked on a variety of international trade related issues including US Customs litigation, energy consulting in Southeast Asia, and teaching as a full-time member of the law faculty at the oldest private university in Malaysia.
He currently assists companies with day-to-day compliance with U.S. trade laws and related audits, investigations, and civil enforcement proceedings. He is also an adjunct professor at St. Norbert College Schneider School of Business and Cardinal Stritch University College of Business and Management, where he teaches International Trade and Business-related courses. In 2018, he was nominated to serve as an industry sector advisor within the US Trade Representative's Industry Sector Technical Advisory Committee (ITAC) on "Customs and Trade Facilitation." In 2019, he was appointed by the "Turkish Investor and Industrialist Businessmen Association" (YATSIAD) to serve as its U.S. representative.
He is Vice-chair of the "Next Generation" Committee of the Inter-Pacific Bar Association; Board Member on both the Wisconsin Bar Association International Practice Section and Business Law Section; and serves on the executive committee of Dairy Cares of Wisconsin (a charitable organization that raises money on behalf of Children's Hospital of Wisconsin. From 2016 to 2018, he served as a commissioner on the Board of Brown County Harbor Commission at the port of Green Bay.
Ngosong frequently speaks on international trade related issues, and regularly makes presentations in the U.S. and abroad on U.S. trade related topics. He has also authored and co-authored numerous articles on trade related topics at peer reviewed law journals and business journals and magazines.
Ngosong received his B.A. from University of Wisconsin-Green Bay (2008), J.D./MBA from West Virginia University College of Law (2011), and LL.M. from Tulane Law School (2012).
REGISTER
ONLINE with company bill information or download a registration form.
To register by phone with a credit card, call 1.888.GO TO LTC (1.888.468.6582) Ext. 1366
For questions or detailed information, call Workforce Solutions at 920.693.1675, or e-mail workforce.solutions@gotoltc.edu.