Build your de-escalation, suicide assessment and post-vention skills
| Seminar Title | Date | Time | Class # | Fee | Room |
| --- | --- | --- | --- | --- | --- |
| De-escalation Skills for Law Enforcement | * |   |   |   |   |
| De-escalation Skills for Law Enforcement | * |   |   |   |   |
| Suicide Assessment and Post-vention for Law Enforcement | * |   |   |   |   |
| Suicide Assessment and Post-vention for Law Enforcement | * |   |   |   |   |
*This seminar is not on our current schedule. If you are interested in this topic, please contact us at 920.693.1167 or workforce.soutions@gotoltc.edu.
COURSE DESCRIPTIONS
De-escalation Skills for Law Enforcement
Learn techniques that can effectively be used to de-escalate people in crisis situations.
Acquire an understanding of illnesses and triggers commonly associated with crisis.
Discover ways to modify your behavior during crisis situations.
Suicide Assessment and Post-Vention for Law Enforcement
Learn how the application of the QPR Institute's "Question, Persuade and Refer" (QPR) approach can assist in assessing suicide risk.
Explore the impact suicide has on those associated with an event, including first responders.
Discuss law enforcement's role in preventing "the next suicide," which is often related to a prior suicide or attempted suicide.
About Your Presenter: John Wallschlaeger, Crisis Intervention Trainer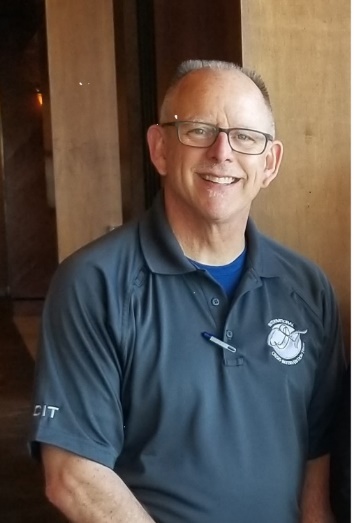 John is known for bringing crisis intervention training to Wisconsin. Retired for five years from the Appleton Police Department, he now works for Pillars (formerly Homeless Connections) in Appleton doing street outreach. John continues presenting crisis intervention training locally and nationally while helping communities grow their own crisis intervention training initiatives.
REGISTER
ONLINE with company bill information or download a registration form.
To register by phone with a credit card, call 1.888.GO TO LTC (1.888.468.6582) Ext. 1366
For questions or detailed information, call Workforce Solutions at 920.693.1675, or e-mail workforce.solutions@gotoltc.edu.