Leadership Development Series
Achieve higher performance and employee satisfaction by sharpening your leadership skills!
An Accelerated Path for Frontline and New Leaders
If you're looking for a new approach to conquer the talent crunch, LTC can help.
Many employers are facing a talent crunch, a scarcity issue that won't be resolved solely by recruiting outside talent. Developing the untapped pool of internal talent through learning opportunities, professional development, and recognition is critical not only to meet the needs of the organization but to engage, motivate, and retain top performers in the future. LinkedIn's 2018 Workplace Learning Report states that 94% of employees say that they would stay longer at a company if it invested in their career development.
*This seminar is not on our current schedule. If you are interested in this topic, please contact us at 920.693.1167 or workforce.soutions@gotoltc.edu.
Fees are higher for out-of-state students.
For more information, call Workforce Solutions at 920.693.1675, or e-mail workforce.solutions@gotoltc.edu.
Leadership: Today's High Performing Inclusive Team
A team does not succeed simply because they have the best talent. Learn how to bring a group of people with diverse talents, experience and perspectives together to function effectively and productively as a team. Get tips to keep teams feeling connected even if they are not always working together physically. Learn what defines an inclusive team and what it takes to support and maintain an inclusive team culture that inspires top performance and fully utilizes the value that each individual brings to the team.
Leadership: Reinforce your Team's Critical Thinking Soft Skills
Organizations need people who take initiative and think on their feet, those who are ready to take on challenges. Learn how to develop critical thinking and encourage teams to use the problem-solving and decision-making skills necessary to continue meeting changing customer needs and increasing demands. Learn the principles of delegation, how to influence intelligent risk-taking without fear of failure, elevate team confidence and turn "I can't" thinking into "I can" thinking.
Leadership: Align the Internal Customer Experience
Enhance Collaboration and Eliminate Silos:
The customer experience is both external and internal. It's about people responding to people. Learn how to align team objectives with organizational strategies and help teams/departments within the organization work with a collaborative mindset rather than in silos, and ultimately improve the external customer experience. Learn how to maintain interconnected communications and establish guidelines that direct team interactions and help prevent conflict.
Generating Engagement to Lead & Sustain Change:
To achieve real transformation, not just compliance, teams need to feel involved and personally invested in the outcome of strategic and change initiatives. Learn how to position your team to successfully implement initiatives; and demonstrate resilience and adaptability that will help your team progress one step at a time. Learn how to engage and keep your team working with purpose and commitment to create long-term impact that will sustain strategic and change initiatives.
Leadership: Leader's guide to managing Burnout & Turnover
Burnout can result in disengagement or uncharacteristic negativity, affect productivity, increase safety incidents and turnover. Learn how to identify and address issues that contribute to burnout. Learn how to help your team gage and calibrate work/life balance and utilize techniques such as time management. Involve your entire team in cultivating a culture of safety and overall well-being.
Leadership: Promote Innovation & the Transfer of Expertise
Innovation and the transfer of expertise are crucial for successful teams and continued business growth and success. Learn how to support a growth-based learning environment, unleash your team's innovative spirit and leverage the full potential of your team. Learn how to motivate multiple generations to continually look for ways the organization can improve and to pursue continuous self-improvement. Learn how to inspire the sharing of expertise and keep everyone on the road to success.
About the Presenter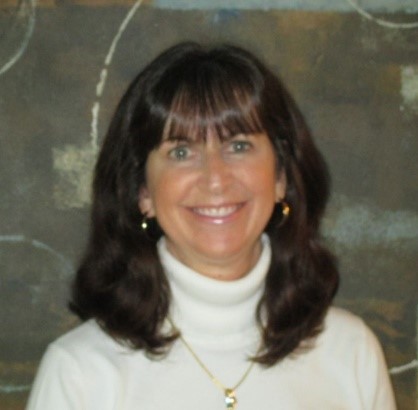 Mary has over 30 years of experience working in various capacities that support and develop the people in organizations. She leads clients through Cultural Transformation and helps them align their culture with the critical components that improve employee engagement and retention, specializing in: Workforce Development Strategic Planning; Culture & Engagement Surveys and Stay Interviews, the Candidate/New Hire/Employee Experience; Mission, Vision, Purpose & Values Developmentor Updating; Team Influence & Impact; and People & Culture Based Leadership.
LTC reserves the right to cancel classes in the event of insufficient enrollment. If a class cancels, you will be notified prior to the class start date. All fees will be reimbursed.
REGISTER
ONLINE with company bill information or download a registration form.
To register by phone with a credit card, call 1.888.GO TO LTC (1.888.468.6582) Ext. 1366
For questions or detailed information, call Workforce Solutions at 920.693.1675, or e-mail workforce.solutions@gotoltc.edu.