Advanced Manufacturing Mobile Lab
Delivering high-tech training to area high schools, businesses and the Department of Corrections.
Lakeshore's self-contained training lab is designed to deliver advanced manufacturing curriculum. The Mobile Lab, a climate controlled unit equipped with wireless technology, provides instruction in Industrial Maintenance and Programmable Logic Controls. The training equipment in the Mobile Lab can also be dropped off and positioned at a site temporarily to increase training options.
Lakeshore's Mobile Lab is packed with technology
Programmable Logic Controller (PLC): The PLC training module is delivered in the Mobile Lab; the Mobile Lab houses 10 PLC machines.
Precision Measurement Mobile Tool Program: Machine tool industries in both Manitowoc and Sheboygan counties donated resources for equipment to create a full set of tools that rotates among area high schools.
Standard Timing Model (STM): The STM mechanical assessment tool identifies mechanical aptitude skills and instincts; this tool is also used as part of Lakeshore's basic mechanics curriculum taught in the Mobile lab.
Fanuc Robotics Trainer: This portable lab equipment is used to teach basic robot programming.
Bring the mobile training lab to your high school
At their high school, students can earn up to 5 credits to apply to Lakeshore's Electro-Mechanical Automation Technology program, allowing them to graduate and join the workforce sooner.
Summer Institute for High School Teachers
This intensive 40-hour training program is for high school technology education instructors. Participants benefit from hands-on learning with WTCS-certified instructors and can earn graduate credits through Marian University.
Training employees with accuracy
Hands-on Assessments
Performance based "assessment machines" identify and measure skills, competencies and trainability that traditional assessment tests are not designed for and are unable to recognize. Employers can identify incumbent workers well-suited for training and career seekers can explore their potential for success in advanced manufacturing careers.
Customized Training
Local business and industry can access training solutions that are convenient, flexible, onsite and tailored to their individual needs.
To reserve the Mobile Lab or for more information, contact:
Rich Hoerth
(920)693-1237
rich.hoerth@gotoltc.edu
Jason Scholten
(920)693-1842
jason.scholten@gotoltc.edu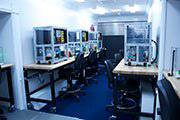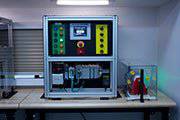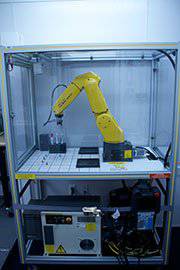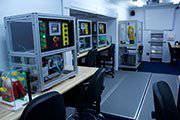 Project Partners
Thank you to the following partners who have made flexible, hands-on, advanced manufacturing education and training possible: