Phi Theta Kappa International Honor Society
Phi Theta Kappa International Honor Society is the only honor society serving two-year colleges offering associate degree programs. It has become one of the largest and most prestigious honor societies in higher education.
Membership into LTC's Beta Lambda Sigma Chapter of Phi Theta Kappa is based primarily on academic excellence and is extended by invitation only.
LTC's goal is to expand our students' learning opportunities. We're also committed to extending learning beyond the classroom and throughout life–Phi Theta Kappa is one of these opportunities.
Becoming a member of Phi Theta Kappa International Honor Society provides more than a certificate. It offers you opportunities for personal and intellectual development as well as a valuable network of connections involving careers, scholarships and other success-oriented benefits.
Mission Statement
"The purpose of Phi Theta Kappa shall be to recognize and encourage scholarship among two-year college students. To achieve the purpose, Phi Theta Kappa shall provide opportunity for the development of leadership and service, for an intellectual climate for exchange of ideas and ideals for lively fellowship for scholars, and for stimulation of interest in continuing academic excellence."
Interested in becoming a Phi Theta Kappa Officer?
Then fill out the Beta Lambda Sigma Phi Theta Kappa: Officer Application.
Kristin Wishman, Academic Support & Tutoring Coordinator
kristin.wishman@gotoltc.edu / 920.693.1121
Mary Kultgen, Instructor
mary.kultgen@gotoltc.edu / 920.208.5885
Phi Theta Kappa Annual Induction Ceremony held on April 22, 2022 at Lakeshore Technical College, Centennial Hall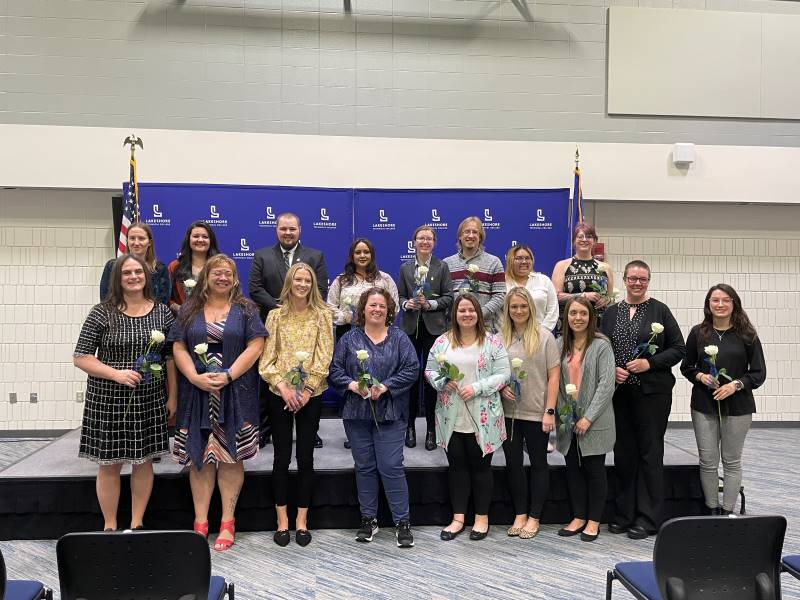 FAQ
How do you become a member of Phi Theta Kappa?
The local chapter extends an invitation to students who meet the eligibility requirements.
How much are membership dues?
It's a one–time fee of $75 for a lifetime membership. The membership fee benefits national, regional and local chapters.
What criteria are used to determine membership eligibility?
Phi Theta Kappa membership is based on academic achievement. Students must complete a minimum of 12 credits towards an associate degree program or 6 credits towards a technical degree program and have at least a cumulative 3.5 grade point average.
What is required to maintain membership?
Members must maintain a cumulative 3.0 GPA.
Why Join?
PTK members wear special graduation regalia. Gold stoles are provided for purchase at $20 or rented for free (with a $20 refundable deposit). A gold seal appears on PTK member's diploma and referenced on LTC transcripts.
Prestige and Honor
Scholarship Opportunities
Friends and Fellowship
Leadership Development
Personal Growth
Resume Enhancement
Service Involvement
Travel Opportunities
Is participation a requirement?
Participation in chapter activities is not a requirement for membership. Phi Theta Kappa's constitution requires only that a member make and maintain a certain grade point average. However, you will certainly want to consider the benefits of participating in the many programs available through Phi Theta Kappa membership. Benefits include personal growth, leadership enhancement and resume enhancement.
Phi Theta Kappa Links
Note: This list is a work in progress. Dates may be added.