MAKING A COLLEGE EDUCATION A REALITY
The LTC Promise scholarship gives promising high school seniors in the Lakeshore community the opportunity to attend college by helping them access financial resources and enroll at LTC. By removing financial barriers, students who may not have had the opportunity will now be able to earn a degree and pursue a career.
We're pleased to announce the LTC Promise scholarship, a program designed to bring a college education within the reach of those who could not otherwise afford it. Through this scholarship program, LTC promises to pay the balance of tuition and fees for eligible students after federal and state grants have been applied.
Take the next step to achieving your dream
Refer to the questions below to see if you may qualify for the LTC Promise scholarship. If you think you may qualify, just complete the LTC Promise Scholarship Interest Form to get started.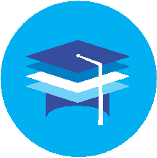 Will you
graduate

on-time from high school or home school in

spring 2020

?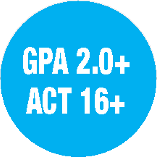 Is your cumulative
GPA

2.0 or higher?

at end of junior year
And is your composite
ACT

score 16 or higher?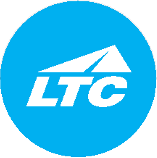 Do you want to go to Lakeshore Technical College in
Fall 2020

?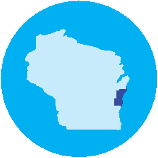 Do you
live in

the Lakeshore Technical College

district

?
OR
Do you
attend

an LTC

district high school

?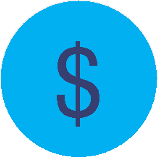 Have you completed your 2020-2021 
FAFSA

?

Your FAFSA results will determine if you meet the financial need requirements.

The Free Application for Federal Student Aid (FAFSA) opens on 10/1/19 for 2020-21. If you have not yet applied, please apply here after 10/1/19.

The LTC Promise could help you realize your dream of a college education.

Complete the LTC Promise Scholarship Interest form by March 1, 2020.
If you are a current high school senior, contact Rhetta Bajczyk at 920-693-1159 for information about additional scholarship opportunities or questions about the Promise Scholarship.
Through the generosity of donors to the LTC Foundation, the LTC Promise scholarship will pay tuition and fees, after federal and state grants have been applied. This is available to eligible students for up to four consecutive semesters (minimum 12 credits, up to 15 credits each semester; does not include summer semester).
Select an LTC academic program that meets financial aid requirements and complete LTC Application for Admission by March 21, 2020
Complete the Free Application for Federal Student Aid (FAFSA) by March 21, 2020 (LTC will use FAFSA results to determine scholarship eligibility based on financial need.)
Achieve the minimum composite score of 16 on ACT
Complete all LTC program admission steps by March 21, 2020
Live within the LTC service district and graduate on-time from high school in 2020
Achieve a minimum cumulative high school GPA of 2.0 or higher
Meet with your LTC program advisor and complete all program enrollment requirements
Enroll as a full-time LTC program student (12 credits or more) and attend classes beginning the Fall 2020 semester
FOR MORE INFORMATION
To learn more about the LTC Promise Scholarship, interested high school students or parents should contact:
LTC Student Futures Office
920.693.1162
Scholarships@gotoltc.edu 
To learn more about the LTC Foundation and other scholarship opportunities, or to inquire about the Promise appeal options, contact:
Jenn Covi
Scholarship and Event Specialist
920.693.1285
scholarships@gotoltc.edu
IMPORTANT DEADLINES
MAR 1, 2020 LTC Promise Interest Form
MAR 21, 2020 LTC Admission Application, FAFSA submission, and Program Requirements
APR 15, 2020 LTC Promise Notification