Program:
31-536-1
Technical Diploma
2 Terms
32 Credits
Financial Aid Eligible
Starts August / January
Serving patients
If you're ill or injured, you have access to an enormous variety of therapeutic medications, and you trust your pharmacy to correctly interpret and fill your prescriptions. Pharmacy technicians contribute to our safety by assisting pharmacists in a variety of technical tasks. If you're attentive to detail, organized, a good communicator, and like math, science, and working with people, a career as a pharmacy technician may be your prescription for success.
Accreditation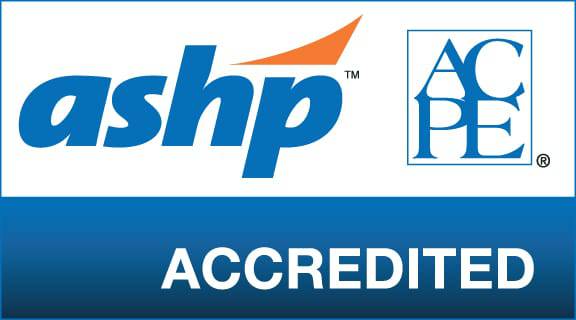 The Pharmacy Technician program conducted by Lakeshore Technical College, Cleveland, WI is accredited by the American Society of Health-System Pharmacists.
---
This program is shared with Northeast Wisconsin Technical College, Fox Valley Technical College, Nicolet College, Western Technical College, Southwest Technical College, and Mid-state Technical College. Shared students take general studies courses at their local campus or online, and technical courses through LTC-Cleveland.
---
We have partnered with PioneerRx, the leading pharmacy software, to bring a more interactive experience to our program. Our students can experience a realistic setting that replicates the workflow and tasks of today's pharmacies. Learn more about our pharmacy computer software at https://www.pioneerrx.com/, and visit http://www.pharmacysoftwarereviews.com/ to see how PioneerRx compares to other software vendors.
Illicit drug use, criminal background checks, and immunization status may prevent future employment as a pharmacy technician. Clinical sites, employers, and State Boards of Pharmacy may have their own regulations about drug use and criminal backgrounds.
Pharmacy Technician
NOTE: To see the order of courses you will take for this program, please view the Program Sheet.
ADMISSIONS TO DO's
Work with Admissions Advisor to:
PROGRAM TO DO's
Work with your Program Counselor to:
Schedule a Program Advising Session to plan your first semester schedule, review your entire plan of study, and discuss the results of the Student Success Questionnaire.
Approximate Costs
Approx Cost Script Loading
Want more information?
Designed to fit your life schedule, iFlex scheduling provides flexibility to attend courses through a blend of online and face-to-face, totally online, or flexing between these two modes on a weekly basis. Students will have identical learning components (assessments and lecture materials, whether sitting in the classroom, attending *synchronously through videoconferencing, or learning online). 
This iFlex program is scheduled efficiently and reduces student travel to campus, with a mix of in-person class days and online instruction.  Weekly in-person classes include group collaboration, projects, and on-site labs.  Weekly online lectures and assignments are delivered prior to the face-to-face class.  
*Students may participate in the weekly face-to-face classes synchronously using videoconferencing software; a minimum of 5 Mb as well as audio and visual computer capabilities are required.  
Career Outlook
Pharmacy Technician
Potential Job Titles
(Click a title to explore salary & job data)

Disclosure:
Salary data is derived from surveys collected by the U.S. Bureau of Labor Statistics and mapped to LTC programs using economic modeling software. As with any survey data, the wages presented here are prone to error and sampling bias. Educational decisions should not be entirely based on the data presented here. The wage data presented here is the median annual salary in the LTC District as reported by EMSI (Economic Modeling Specialists Intl.) Some people beginning work at jobs in these fields may find a higher or lower starting wage that what is reported here.