TechCentral provides easy access to college applications from a single location. Applications include: Office 365 & Email, Navigate, LinkedIn Learning and more.
Setting up your LTC login for the 1st time:
Option 1: Click the link in the Welcome email sent to your personal email OR
Option 2: Go to techcentral.gotoltc.edu and click "First Time User" under the login button
Then follow the prompts:
Enter Username: Student ID#
Select a method to receive a verification code
Retrieve the verification code via email or text
Enter the code and hit "Submit"
Create a new LTC login password with this criteria:

15 characters
An uppercase letter
A lowercase letter
A number (0-9)
Cannot use first/last name, or prior password

Retype your password and hit "Submit"
Enter your username (Student ID#) and password
Select "Login"
Re-enter your password
Select security questions and enter answers
Click "Submit"
Select "My Applications" to get to your homepage
If you have questions or need assistance with TechCentral setup, please contact the LTC Help Desk.
Adobe Creative Cloud

View this document for instructions on how to start using Adobe Creative Cloud in LTC computer labs.

Basic Technology Tips & Resources

Use the preferred browser if an application mentions one.

Never give out your LTC passwords to others, protect your online safety and security,

Check email, Blackboard, and Navigate often (at least once or twice a week!) – this is how your Instructors and the College communicates important information.

View these help documents:

Blackboard

Use Blackboard to complete the Student Success Tutorial, access course content and resources (syllabus, Learning Plans, and assignments), participate in class, submit assignments, check grades, and engage in student communities.

Please use Google Chrome for Blackboard

USERNAME: Email Address
PASSWORD: Same as LTC Login password

View these help documents:

Campus Computer / LTC Network Login

Username: Student ID#
Password: : LTC Login password

MyLTC

MyLTC is where you register for classes, view schedule and grades, complete To Dos, print unofficial transcript, accept your financial aid, pay tuition, & more

USERNAME: Student ID#
PASSWORD: Same as LTC Login password

View these help documents:

Office 365 & Email

Access Student Email and Office 365 apps such as Word, PowerPoint, Excel, OneDrive, Teams, Calendar

EMAIL ADDRESS: Last name + last 5 digits of Student ID#@gotoltc.edu
INITIAL PASSWORD: Same as LTC Login password

Check your LTC Email regularly to stay up to date on events, college news, resources, and communication from your Instructors.

There are free downloadable apps for most Microsoft apps, like Outlook, Teams, Word, and more!

View these help documents:

 

Navigate (For Students)

Use Navigate to schedule appointments with advisors, academic support or for career assistance, library research help, or other resource sessions. View important dates and reminders, and receive Early Alert notifications, view text messages or communication history.

For best results open Navigate in Google Chrome. Navigate is not optimized for Internet Explorer and this may lead to usability issues.

USERNAME: Student ID#
PASSWORD: Same as LTC Login password

 

Password Reset Tool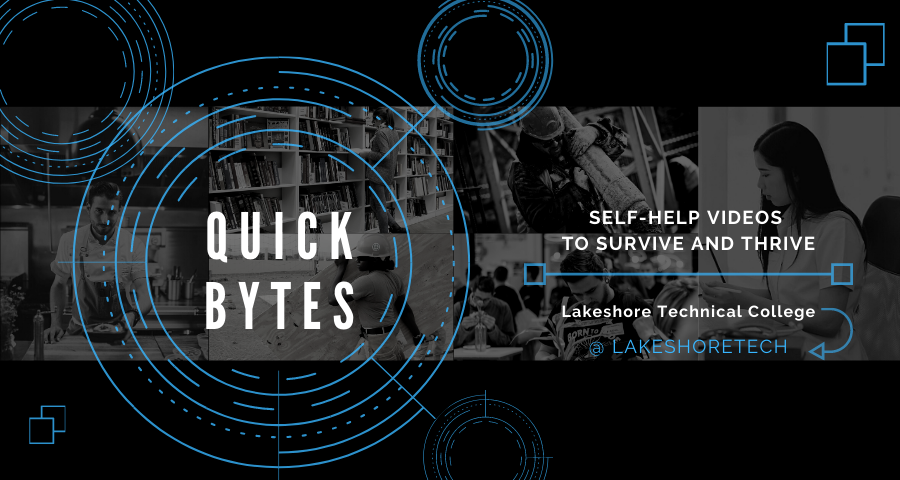 The Technology Help Desk is available for students Monday through Friday to help with LTC technology issues.
Ways to contact the Helpdesk:
Broadband Speed Testing
Help Improve Internet Speed Across Wisconsin
Learn More

To help improve internet speeds across Wisconsin, the Department of Public Instruction is teaming up with Measurement Lab, a non-profit broadband advocacy organization, to test home internet connection speeds. You can help out by testing your home internet speed with Measurement Lab's broadband speed test. All it takes is three clicks – it's that easy.

Why Is This Important?
The data will give the Governor's Task Force on Broadband Access (and other broadband task groups) the information they need to target improvements where internet speeds and performance are poor.

Your Input Is Critical
In order to get an accurate picture of the state, we need a lot of accurate data. That's where you come in. The more people take the broadband internet speed test, the clearer picture we can get of where internet speeds need the most help.

To Get Started:
1.    Click on the link below to the Measurement Lab broadband speed test.
2.    Agree to the Data Policy.
3.    Click "Begin" to start the test.
4.    Consider running the test multiple times, at different times of day, as your internet speed can often vary throughout the day.

Thank you for your help in improving internet speeds in our community!

Measurement Lab speed test link: https://speed.measurementlab.net/#/