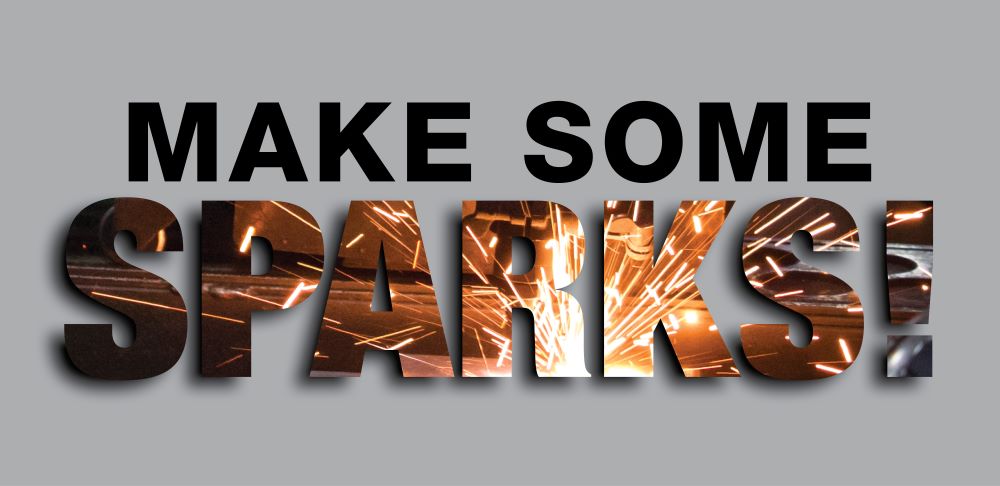 Welding Career Night
October 27 • 5 - 7:30 p.m.
at LTC Cleveland
LTC and the American Welding Society (AWS) Lakeshore Section invite students and parents to a welding career evening to:
Meet & network with welding professionals.
See and experience welding hands-on practices.
Learn about available scholarships.
PLUS, one attendee will win a $500 raffle LTC Scholarship* opportunity.
Welding Competition Scholarship
Join us for a special event-only welding competition.
One winner will be awarded a $1,000 LTC Scholarship*.
* Scholarships courtesy of AWS. Must be present to win. See official rules below.
2021 AWS Lakeshore Section Weld Competition Guidelines
This welding competition is open to any attendee of the Sparks Welding Career Night Event. All welding competition participants will have an opportunity to win a $1000 Lakeshore Technical College Welding Program scholarship through a skills demonstration. No prior welding experience is necessary.
Welding Competition Guidelines
Attendees will create a 3/8" fillet weld on 3/8" HRS steel plate.
All fillet welds will be created using the GMAW (Gas Metal Arc Welding) process.
.035 ER70S-6 Electrode Wire.
75/25 Shielding Gas. 
All 5 competition welding booths will be set up and verified by the LTC Welding Program staff.
All weld competition participants will receive a Welder ID number from an AWS Lakeshore Section Member.
All weld competition participants will receive 2 3/8" HRS steel plates.

Participants will tack weld together a Tee joint.
One side can be used to make a practice fillet weld; this will allow the participant to make any small adjustments to the welding machine. Once practice is complete, the participant can create the competition 3/8" fillet weld.
Once the 3/8" fillet weld is complete, the participant will write his or hers Welder ID number on the competition fillet weld.
Participants then will bring to the evaluation station.

All fillet welds will be evaluated by Section Members CWI.
Visual inspection will be in accordance with the AWS D1.1 structural steel code.

Fillet weld size shall be 3/8" – 0 + 1/16.
Fillet weld shall have no cracks.
All craters shall be filled to the full cross section of the weld.
Undercut shall not exceed .03" in depth and 1" in length. 
No porosity shall be present.

All finished fillet welds must have smooth transition from plate to surface of the weld and back to plate.
Any grinding, sanding, or any dressing of the weld faces will not be permitted.
All Section Members CWI will be recording the evaluation on a score sheet.
The participant with the highest score will be announced the winner.
Odds of winning based on number in attendance and participating. Estimated at 1 in 25. 
Intro to GMAW Tee joint 1/4" & 3/8" Fillet welds
QUESTIONS?
Contact Michele Herzog at 920.693.1235 or michele.herzog@gotoltc.edu.